<! -- Page Content -->


The horse-drawn wooden narrowboat Maria, the first boat to make the complete passage along the restored Huddersfield Narrow Canal, is photographed here on its return journey. Bonny, the horse that pulled Maria on the eastward journey, is replaced by Queenie for this part of the journey home. The boat was crewed by Sue Day and members of the Horseboating Society.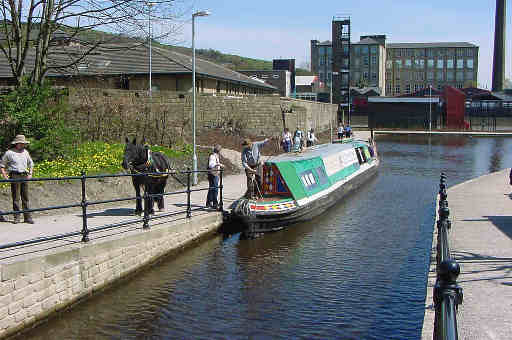 Maria is moored below Lock 22E in Slaithwaite.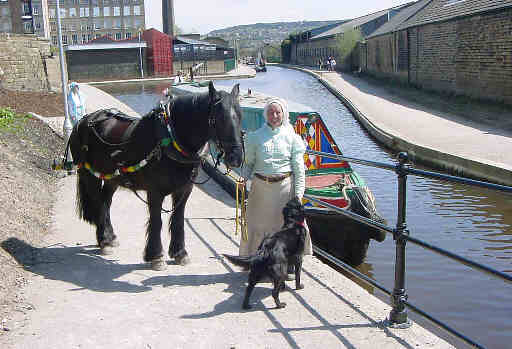 Sue Day prepares to set off with Queenie the Boathorse and Jet the dog.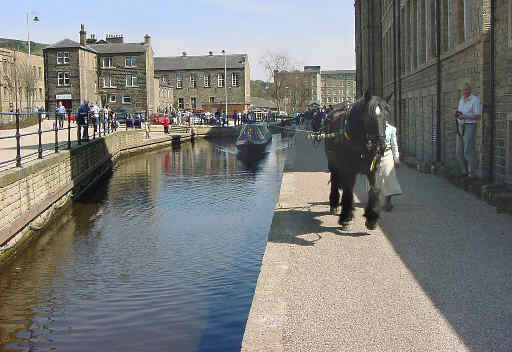 Maria is pulled away from Lock 22E in the centre of Slaithwaite.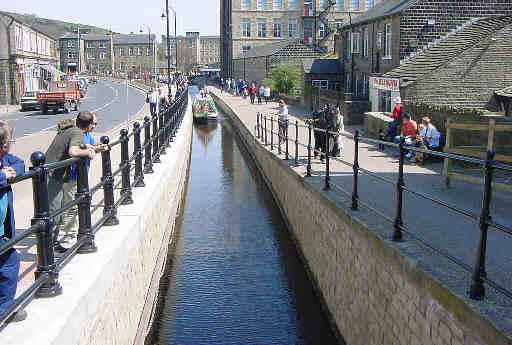 Maria is towed towards Britannia Road Bridge.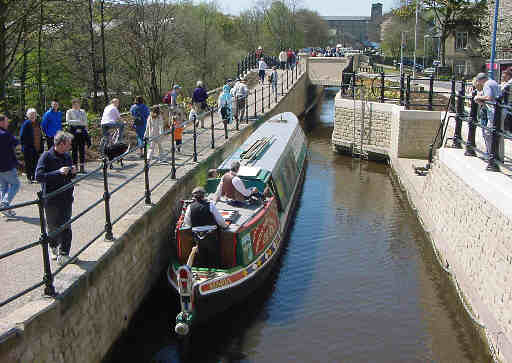 The horse has been untied because of the bridges and railings. Maria glides unpowered towards the very low bridge at Old Bank.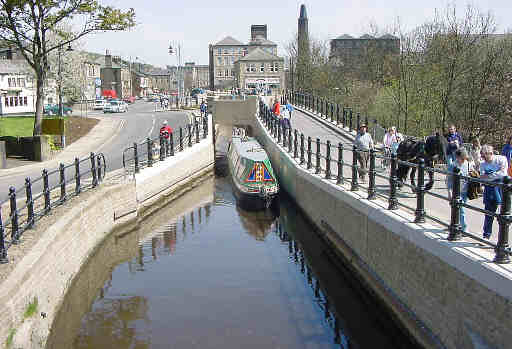 The boat continues to glide towards Lock 23E as Queenie walks up the roadway.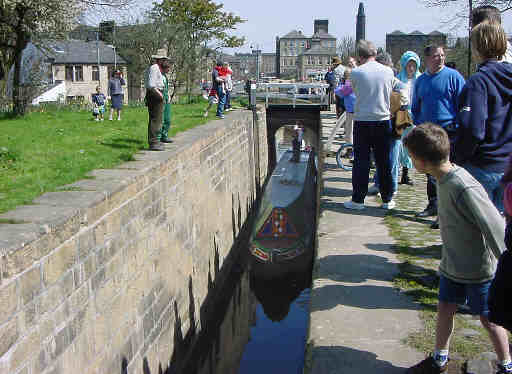 A crowd assembles to watch Maria enter Lock 23E.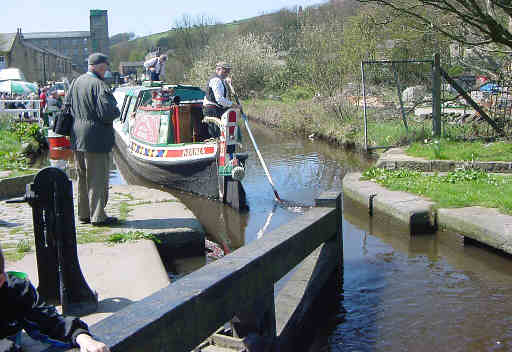 Maria is propelled out of the lock by bargepole until she is clear of the Moonraker Floating Tearoom.

Click here to see pictures of the restoration work on the Huddersfield Narrow Canal.

Click here to take a Virtual Trip along the whole Huddersfield Narrow Canal.