<! -- Page Content -->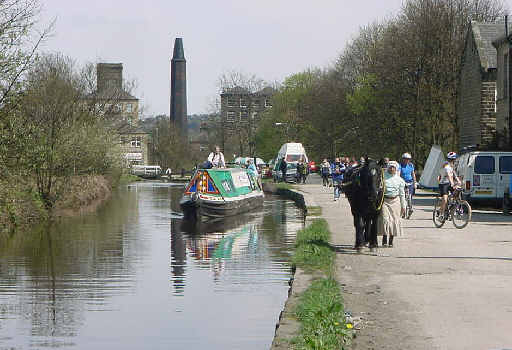 Sue Day and Queenie the Boathorse towing Maria set off from Slaithwaite westwards towards Marsden.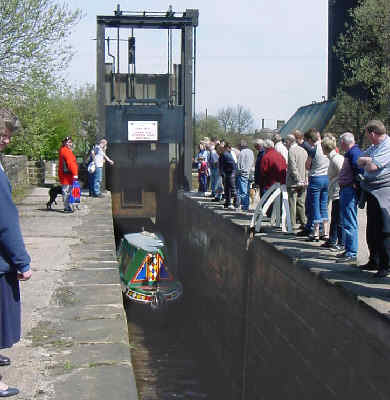 Maria glides under the guillotine gate into Lock 24E.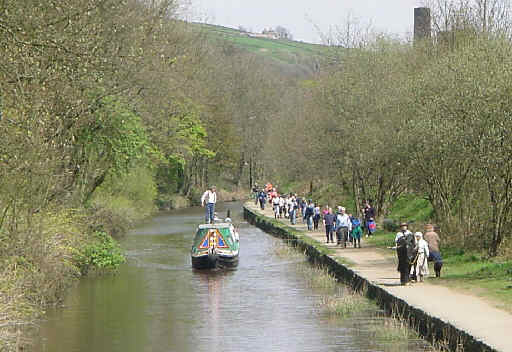 The towpath was a popular walk on a sunny May Sunday.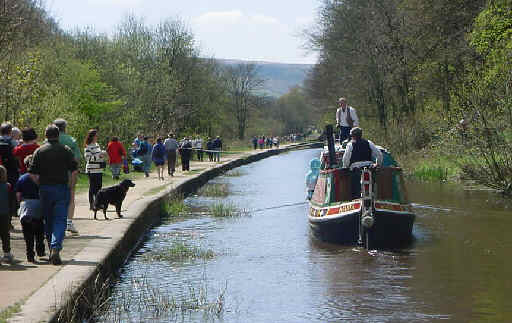 Moving off from Lock 25E in its woodland setting.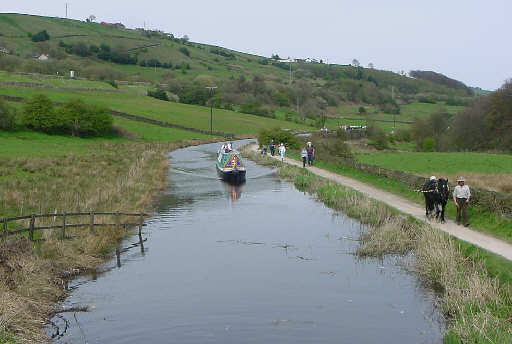 At West Slaithwaite the scenery opens out.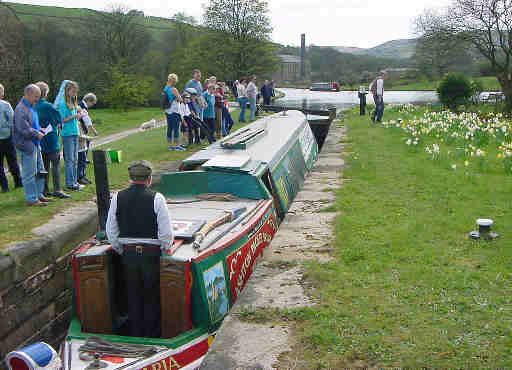 Maria rises in Booth Lock (31E).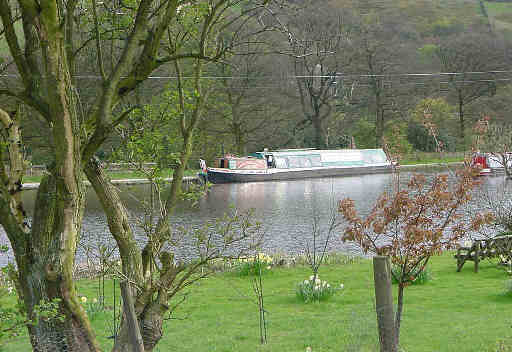 An idyllic spot to moor near Booth lock.

Next Page: Stalybridge to Ashton

Click here to see pictures of the restoration work on the Huddersfield Narrow Canal.

Click here to take a Virtual Trip along the whole Huddersfield Narrow Canal.