<! -- Page Content -->


The horse-drawn boat Maria spent the Bank Holiday weekend (26th- 28th may 2001) at Stalybridge for the

Stalybridge Renaissance Festival

. This page shows the last part of her journey - from Stalybridge back to Guide Bridge. Bonny the Boathorse takes over again from Queenie for this last part of the journey home.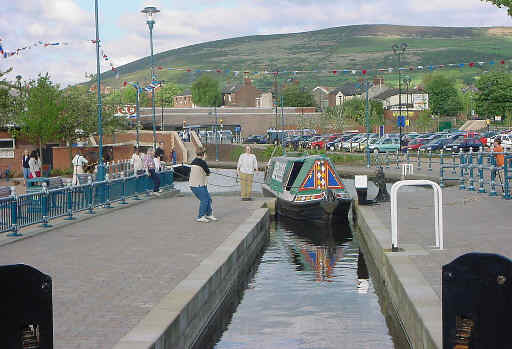 Setting off from her mooring place during the Bank Holiday weekend, Maria is bow-hauled into Lock 6W.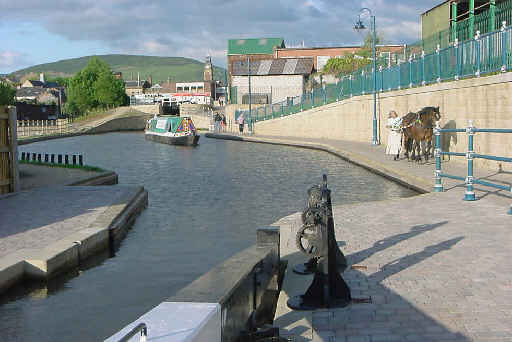 Bonny the Boathorse tows Maria between Locks 5W and 4W.


Maria has just passed across the narrow metal trough of Stakes or Stalybridge Aqueduct.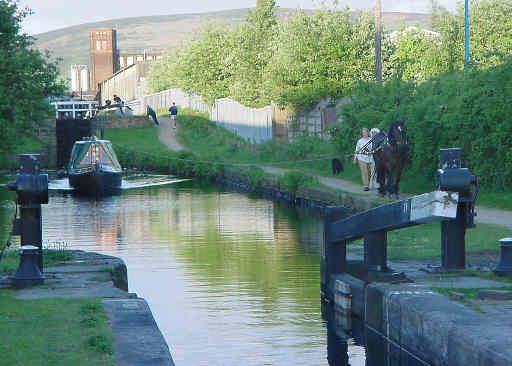 The short pound between Locks 3W and 2W.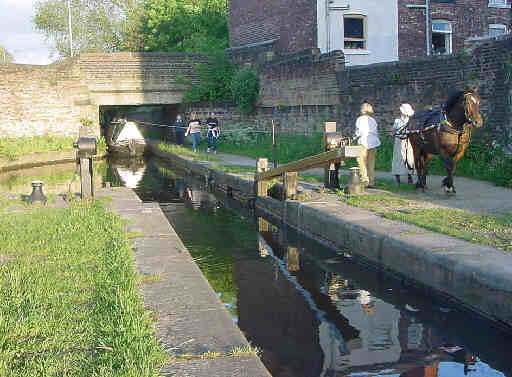 Maria is towed out of Whitelands "Tunnel" and into Lock 1W to complete her two-way passage of the Huddersfield Narrow Canal.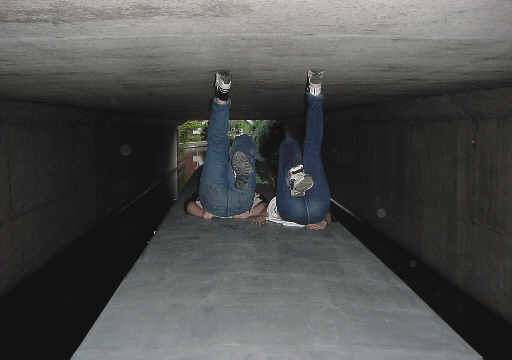 Maria needs to travel along the Ashton Canal to get back to her base at Guide Bridge. An obstacle to a horse-drawn boat is the tunnel below the Asda store in Ashton. This concrete tunnel has no towpath, so two young volunteers, Andrew and Emma from Stalybridge, "leg" the boat through by walking along the tunnel roof.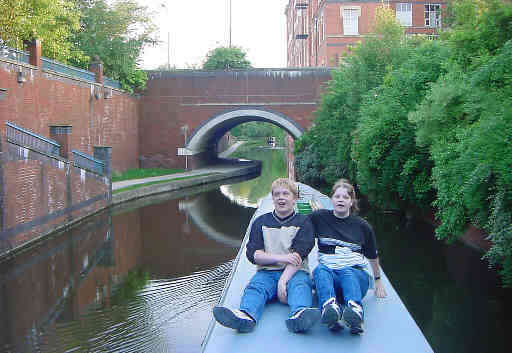 Phew! That was hard work! Now - where has that horse got to?.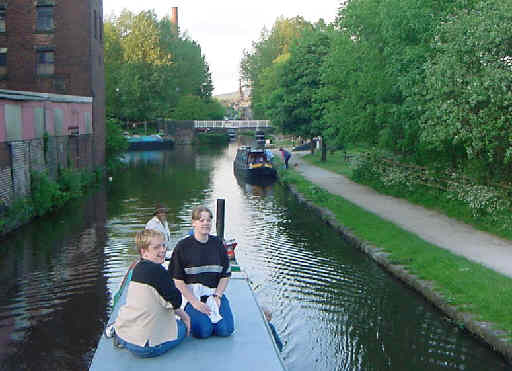 Enjoying the leisurely cruise along the level canal between Ashton and Guide Bridge as Maria returns home after another adventure.

Click here to see pictures of the restoration work on the Huddersfield Narrow Canal.

Click here to take a Virtual Trip along the whole Huddersfield Narrow Canal.