<! -- Page Content -->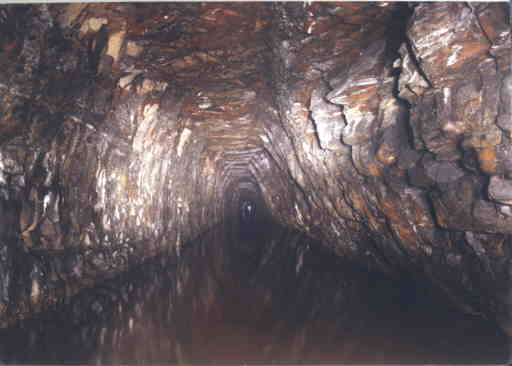 (Photo: Huddersfield Canal Society)
Un-lined section of the tunnel, before restoration started.

About half of the tunnel is un-lined bare rock. The nature of this varies considerably as the tunnel passes through different rock strata. Some parts are fairly smooth; others, as in the picture above, are very uneven. At one point, a geological fault has caused a slight shift. In places pieces of rock were in danger of falling.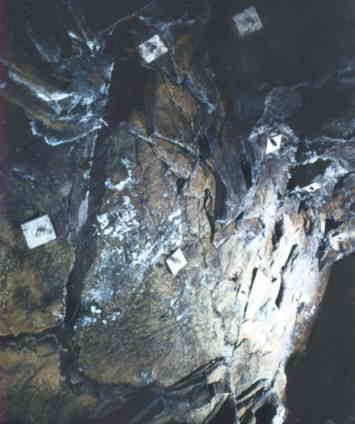 (Photo: British Waterways)

Where there are no small pieces loose, the rock is being stabilised by using rock bolts as shown in the above picture.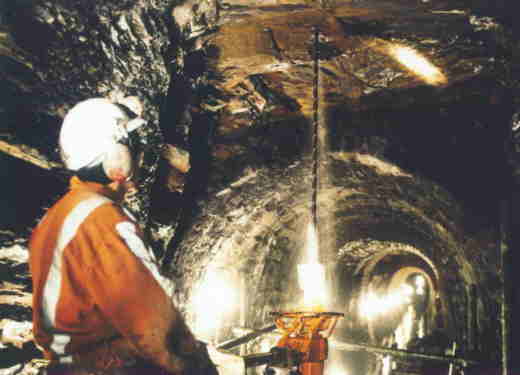 (Photo: British Waterways)

Drilling holes for the rock bolts.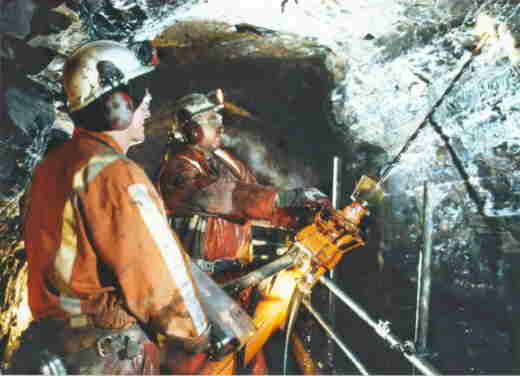 (Photo: British Waterways)

The rock bolts are nearly a metre long. Before each bolt is inserted, a chemical compound is pumped into the hole. This expands and grips the bolt in place. The bolts are positioned so that they will prevent any further movement of potentially loose pieces of rock.