<! -- Page Content -->
On these pages you will see photographs of the work that has taken place to restore Standedge Tunnel on the Huddersfield Narrow Canal.


The restoration of the Standedge Tunnel was possibly the most difficult of the restoration schemes on the canal because of the confined working space and the sheer length of the tunnel at over 3 miles.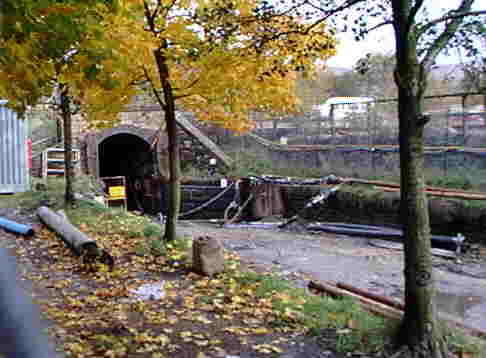 At Diggle portal of Standedge tunnel. the canal has been totally drained to allow vehicular access into the tunnel. Water running into the tunnel is being pumped out. Around 15 thousand cubic metres of silt have to be removed from the tunnel. Most of this is pumped to the Diggle end, where it is stored in a laggoon formed from a section of canal. Here it is separated, with the water being pumped away and the solids removed to a tip by tanker.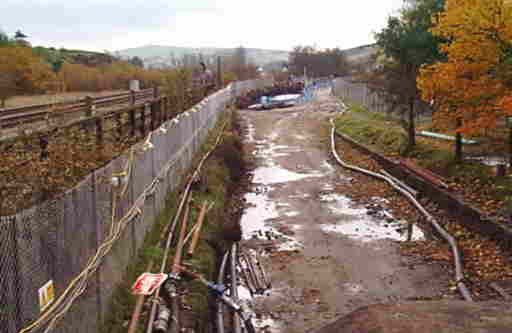 October 1999: Looking back from the top of the tunnel portal along the drained section of canal. The lack of activity in these pictures gives a false impression as the activity is all taking place deep inside the tunnel.
Remedial work has been carried out on the ventillation shafts to ensure safety below.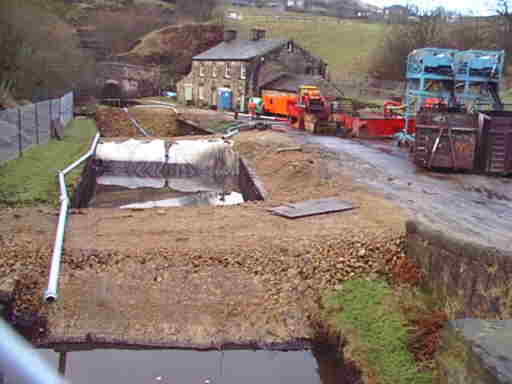 January 2000: At Marsden portal, a ramp had been built to allow vehicles to run down into the tunnel from this end. The canal is completely drained and the whole area, including the cottages, has been fenced off. Work has been taking place on stabilising the roof, working from the Marsden end in towards the roof fall.


February 2000: Work has now started to pump sludge out from the Marsden end of the tunnel. Lights in the tunnel show that workers are within.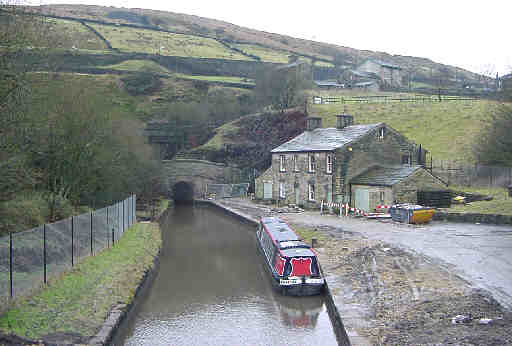 February 2001: Work inside the tunnel has been completed. The access ramp has been removed and the tunnel is back in water. The tunnel end cottages on the right are to be turned into cafe facilities to complement the nearby Standedge Visitor Centre.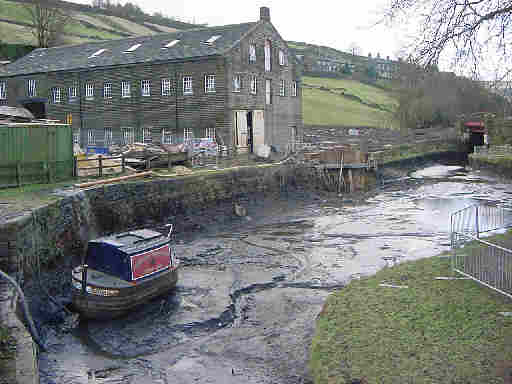 February 2001: The canal warehouse at Tunnel End is being developed as the new Standedge Visitor Centre. The stonework has been re-furbished and windows replaced. The inside is being re-fitted to provide display space on three floors. The pound outside the warehouse is drained while work is taking place to restore an arm into the warehouse.