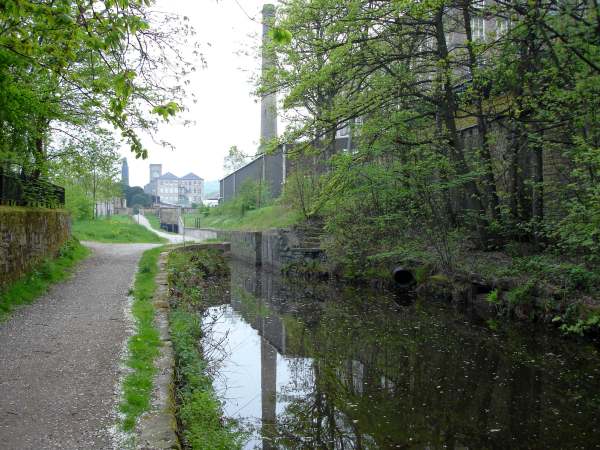 Looking west, to the old Lock 21e, with the mills of Slaithwaite behind.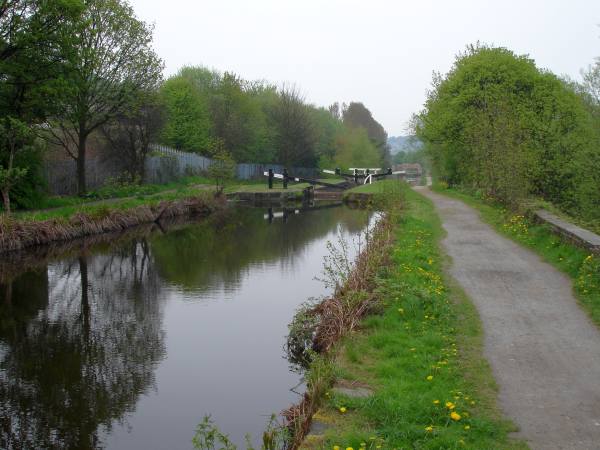 Looking east towards Spot Lock (20e).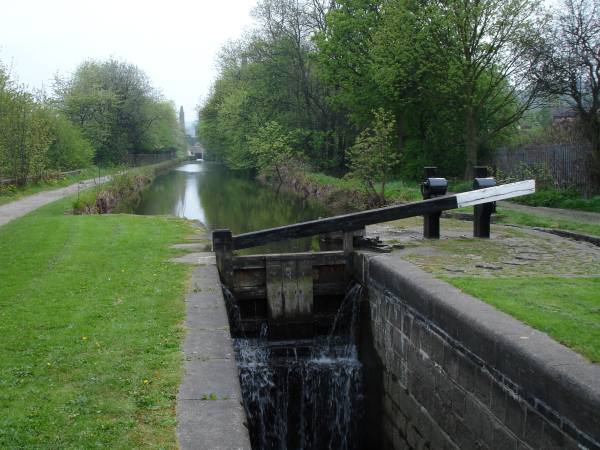 Looking back westwards towards Slaithwaite from Lock 20e. Unusually, the balance beam and both ground paddles are on the off-side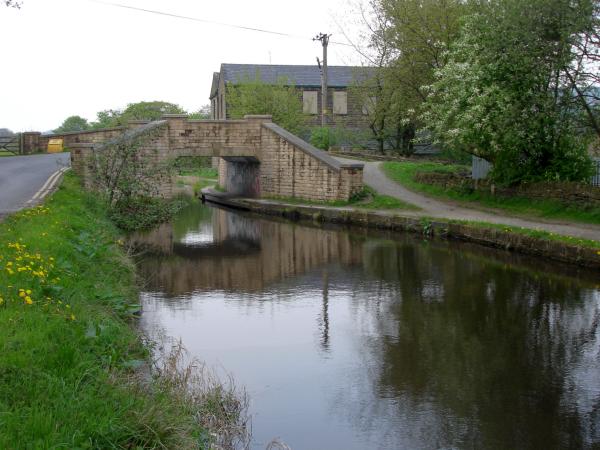 The new bridge at Lees Mill, half a mile east of Slaithwaite. There had originally been a swing bridge here.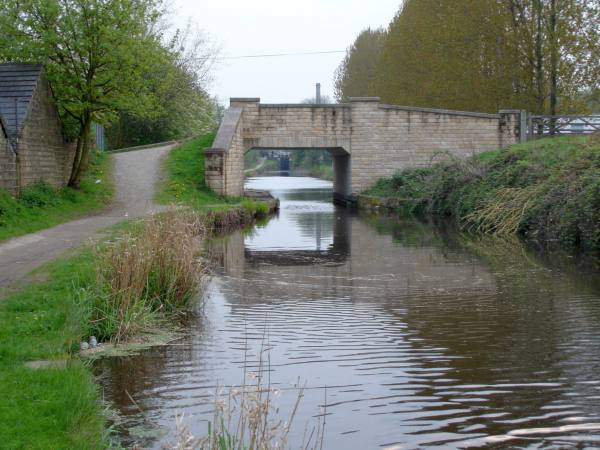 Lees Mill Bridge, with Lock 20e visible in the distance.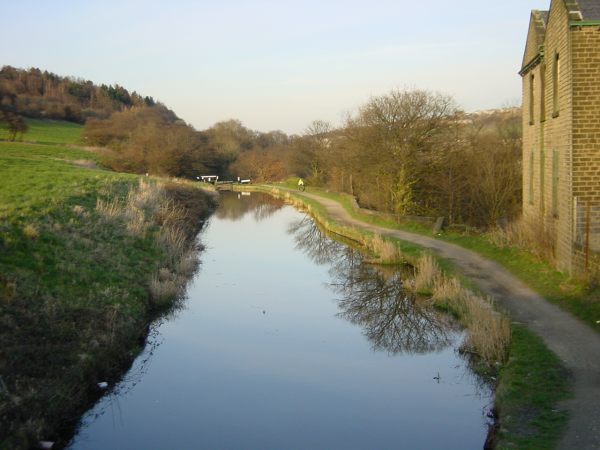 Looking east from Lees Mill bridge towards Lock 19e.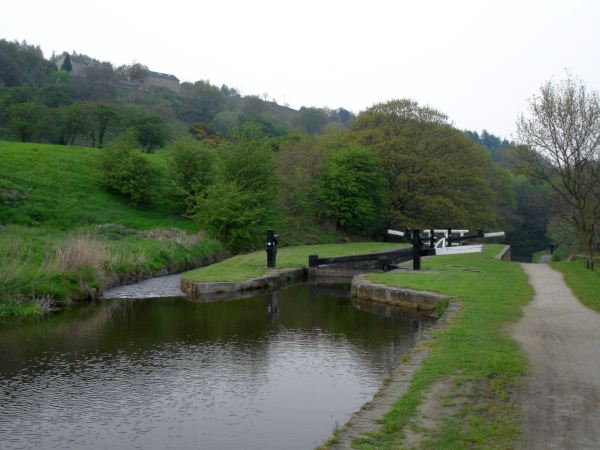 Holme Lock, Lock 19e.