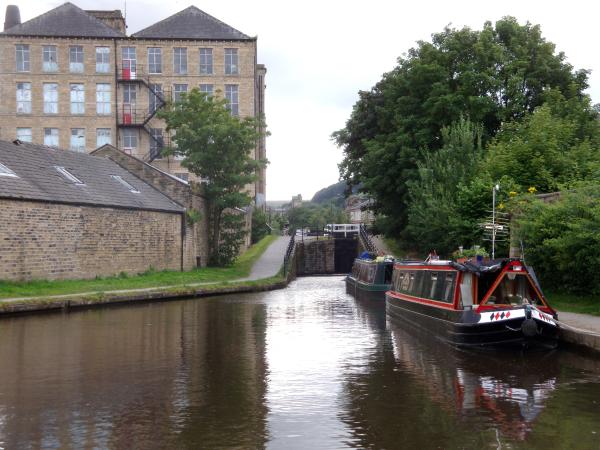 Lock 22e seen from the new winding hole. The building on the right is the Civic Hall. To the side of this, the Colne Valley Trust have an office and information centre.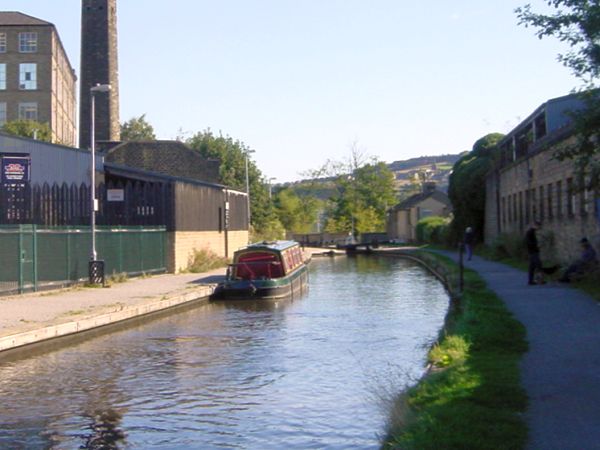 Looking east to the new Lock 21e.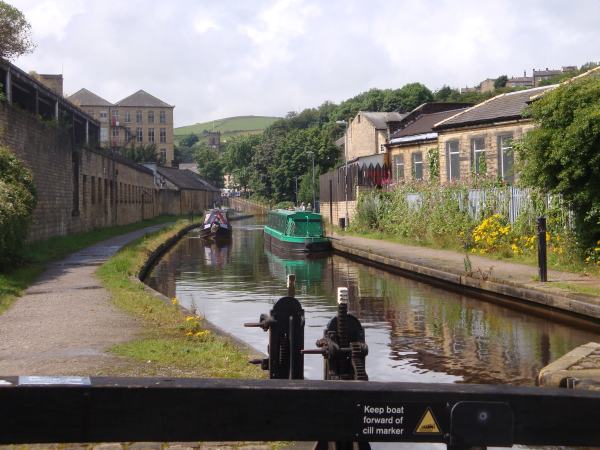 A view back towards the centre of Slaithwaite from Lock 21e.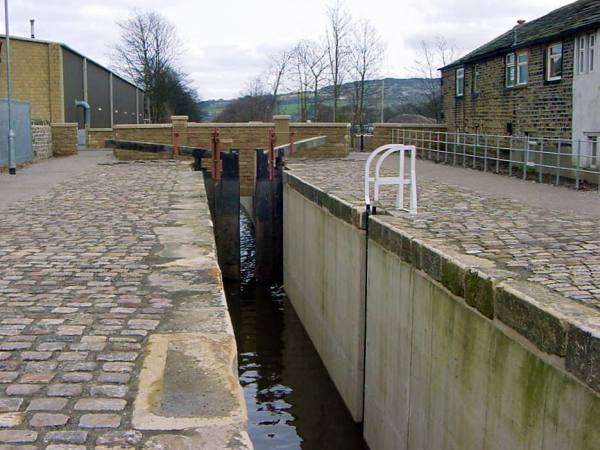 Lock 21e with the new Platt Lane bridge behind. The lock was re-located here from its original position further east in order to allow the canal to pass below Platt Lane without the need for a humped bridge.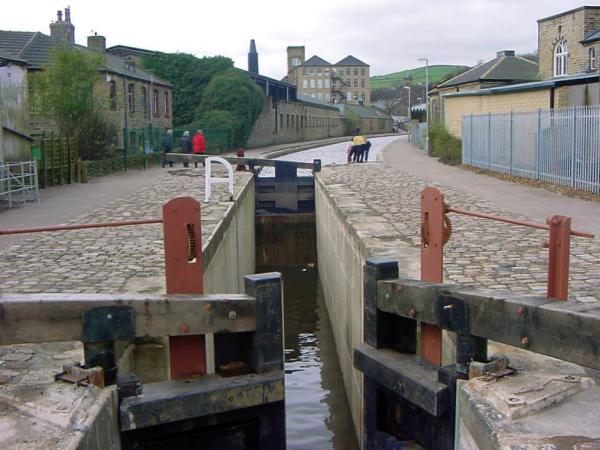 Lock 21e, Waterside Lock, looking west from Platt Lane Bridge. Waterside Mill was a short way south from here, by the River Colne.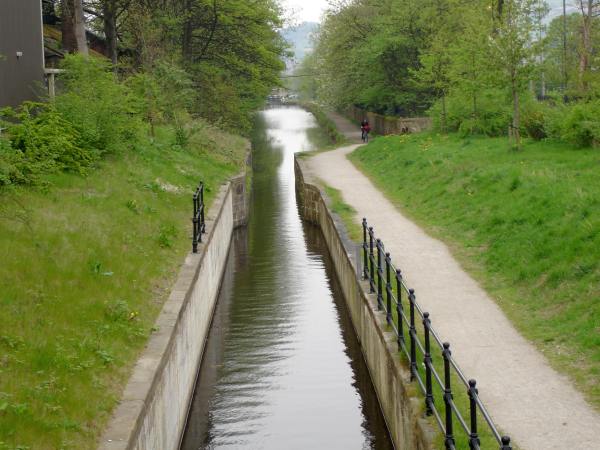 Looking east from Platt Lane Bridge, Slaithwaite. The narrow section at the end of the concrete channel is the site of the original Lock 21e.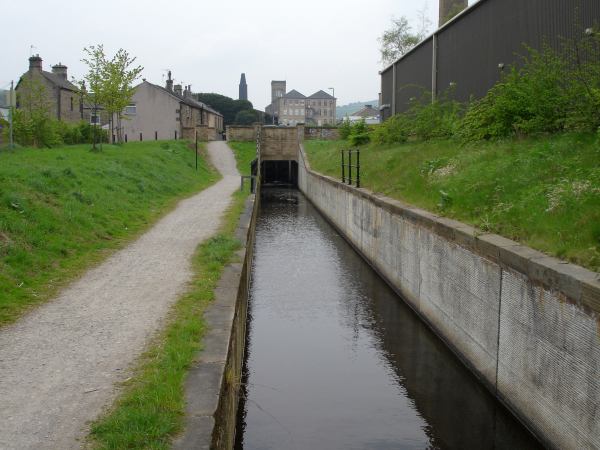 Looking back to Platt Lane Bridge from the site of the original Waterside Lock.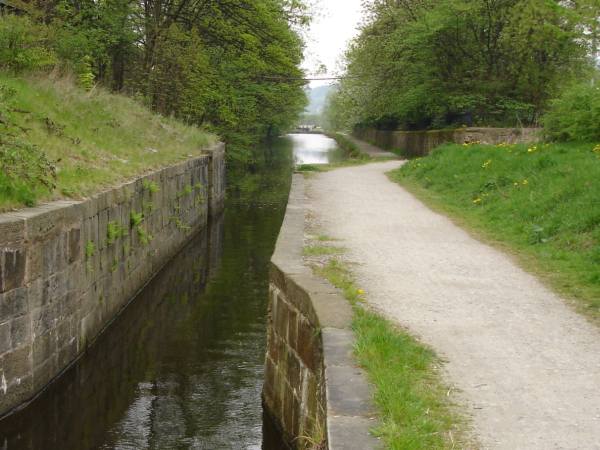 Looking east, from the old Lock 21e on the eastern side of Slaithwaite. The height of the lock walls has been reduced by about a metre. The tail gate recesses are clearly visible although the head gate recesses have gone.