Carr Lock (or Carr's Lock), 18e. The name comes from Carr Cottage on the hillside above, now separated from the canal by the railway. (Incorrectly named in some guides as Cas Lock.)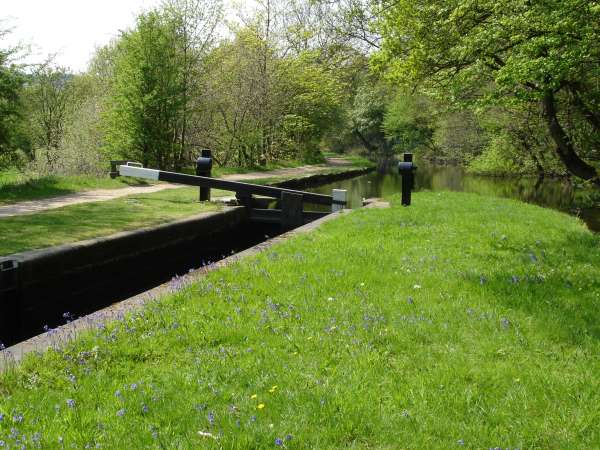 Carr Lock, 18e is set in a wonderfully attractive and isolated location.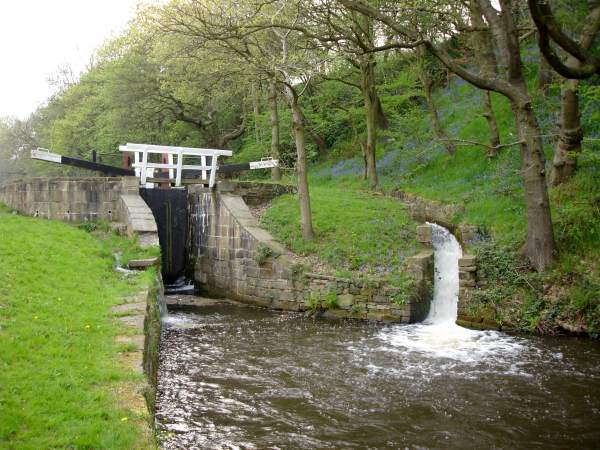 The wooded hillside next to Carr Lock, 18e, is a wonderful place for bluebells in the Spring.
Looking east from Lock 18e.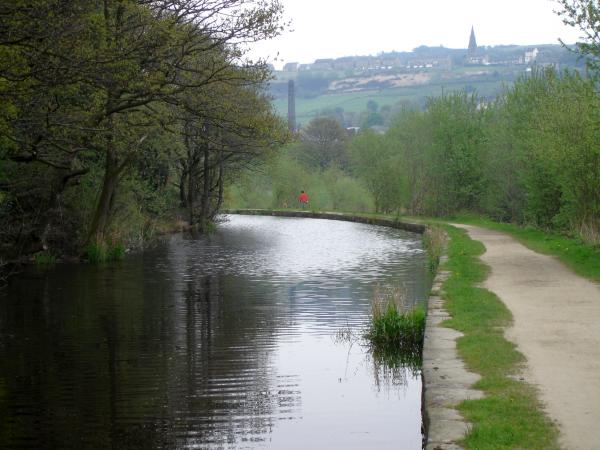 Looking east with Linthwaite on the other side of the river ahead. The spire is that of Christ Church, Linthwaite.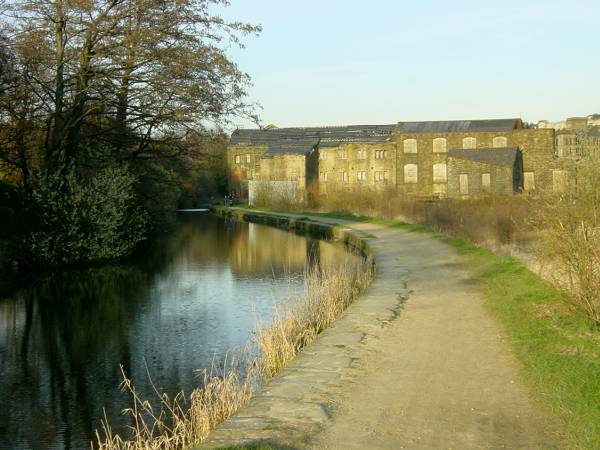 Westwood Mill, near Linthwaite, looking east. This listed building is believed to be the earliest surviving woollen mill in the Colne Valley and shows different phases of construction over a long period. It was originally powered by water from the adjacent mill pond. The earliest part of the building was a scribbling mill, facing the mill pond (right), built in 1798 while the canal itself was being built.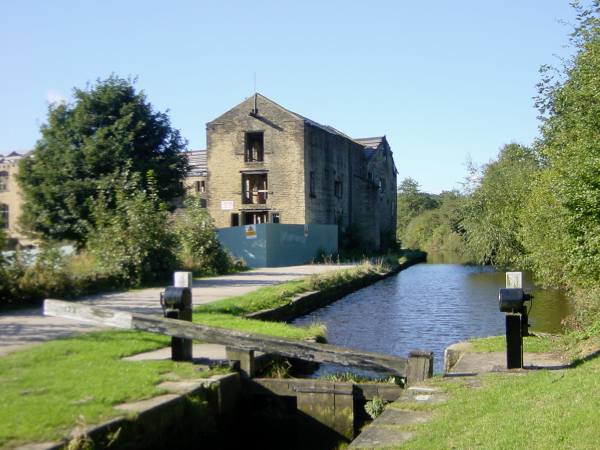 Westwood Mill, near Linthwaite, looking west from Lock 17e, Westwood Highest Lock.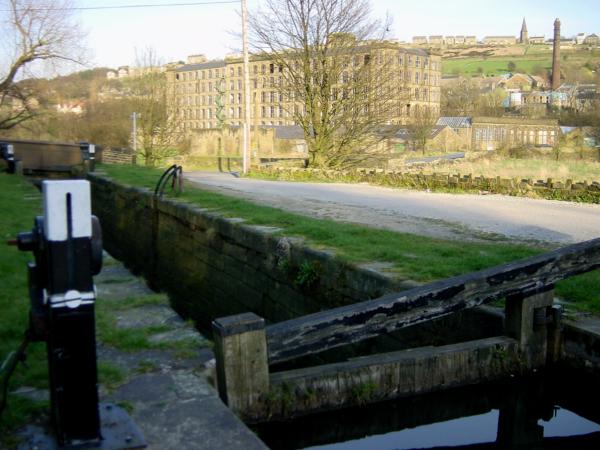 Titanic Mill, near Linthwaite, seen from Lock 17e. Titanic Mill was steam powered and built in 1912. The mill has being developed into luxurious apartments.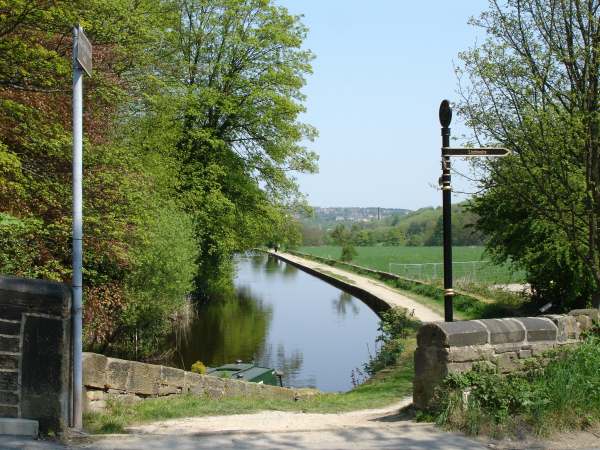 Looking east from Lowestwood near Linthwaite towards Lock 16e, Westwood Lowest Lock. The signpost points to Linthwaite. Some boaters choose to moor overnight along this pound, although the edge is shallow. There are shops and take-aways across the valley on Manchester Road. Beer enthusiasts often continue up Hoyle Ing to the Sair Inn.