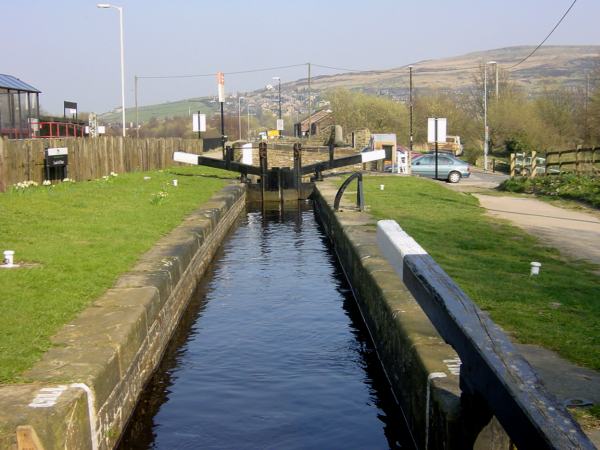 Lock 42e, at the eastern end of the canal's summit level, looking east, with Marsden Station on the left. The start of the long descent.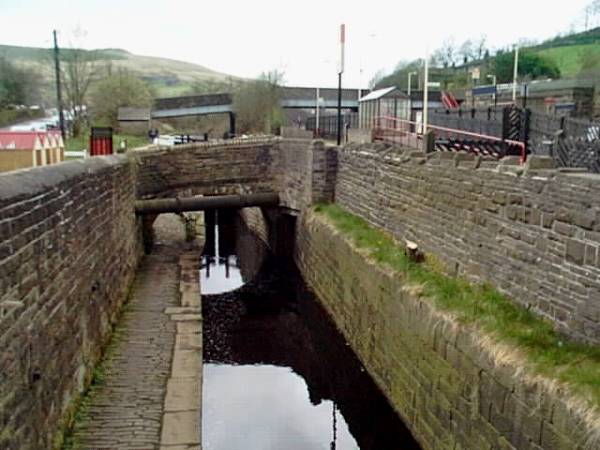 Looking west at Marsden Station. The canal squeezes between the Station and the road. Lock 42e can be seen beyond the bridge.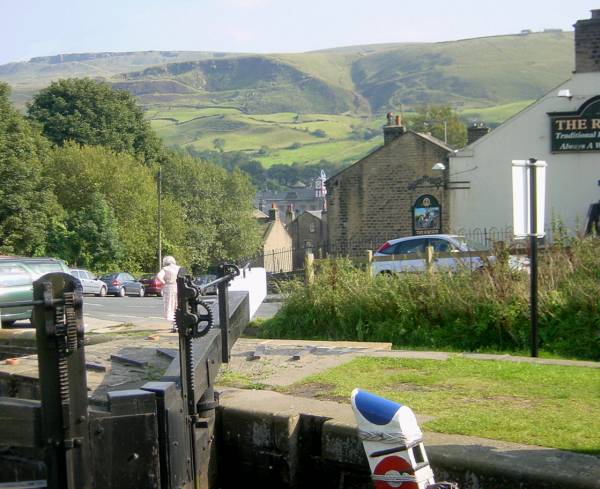 Looking south from the canal at Marsden Station, with the Railway Inn on the right.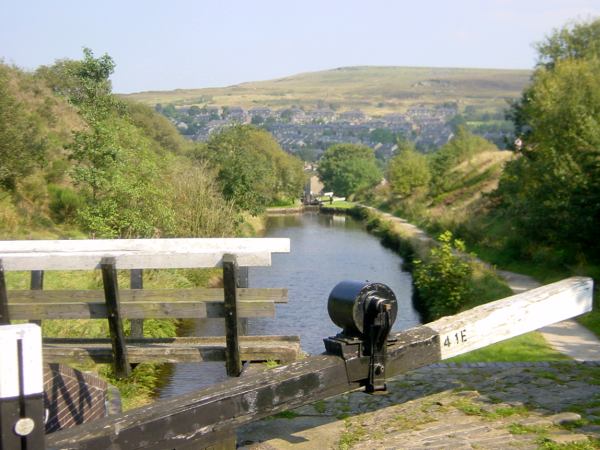 Looking east from Lock 41e, Dirtcar Lock.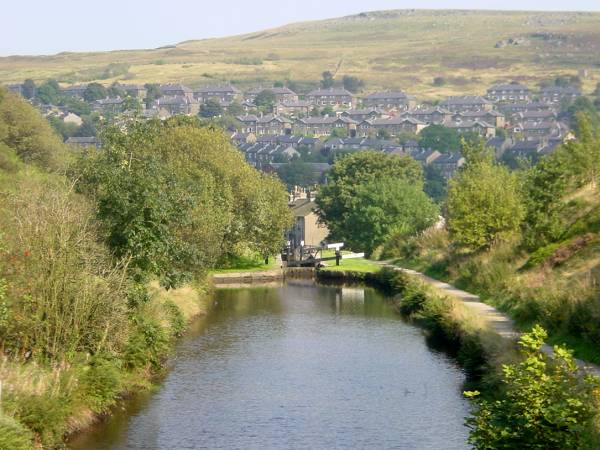 Lock 40e, Marsden flight.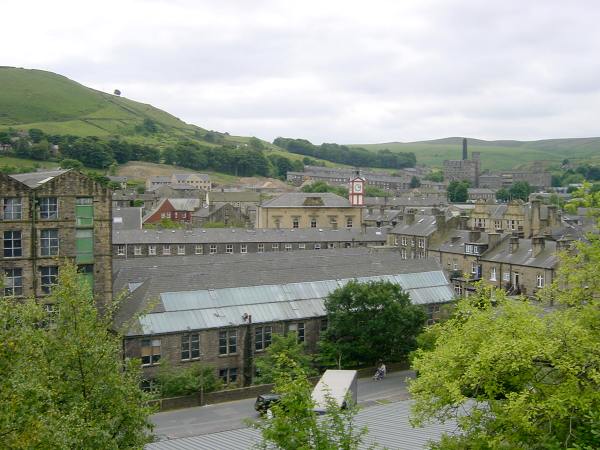 Looking over Marsden from the canalside near Lock 40e, with the Mechanics Institute in the centre of the picture.