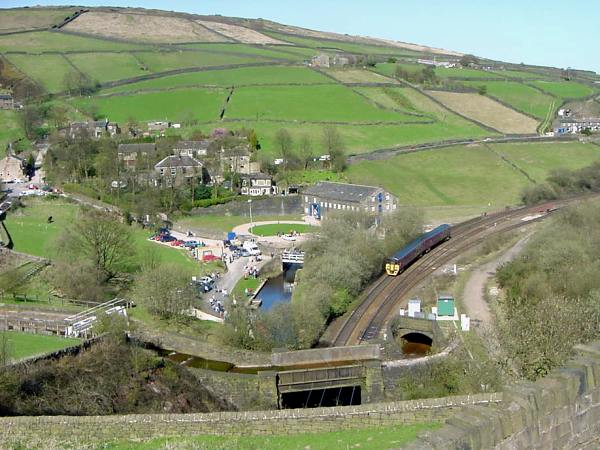 Tunnel End, Marsden, on the east side of Standedge Tunnel. The tunnel emerges just below where the river crosses the railway. The former corn warehouse in the centre of the picture is now the
Standedge Visitor Centre.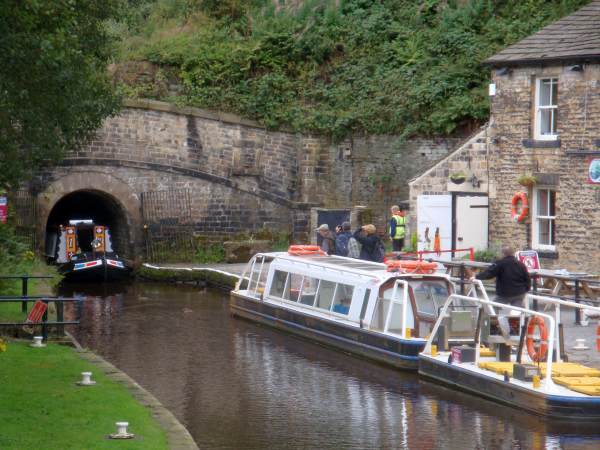 Emerging from Standedge Tunnel at Tunnel End.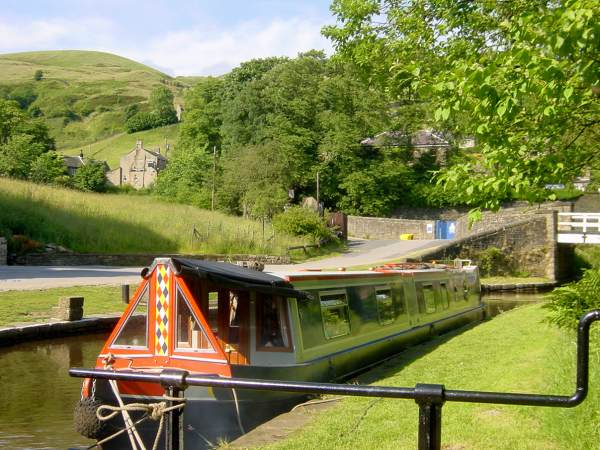 Overnight mooring at Tunnel End ready for tunnel passage in the morning. It is a stunning location but don't expect a phone signal!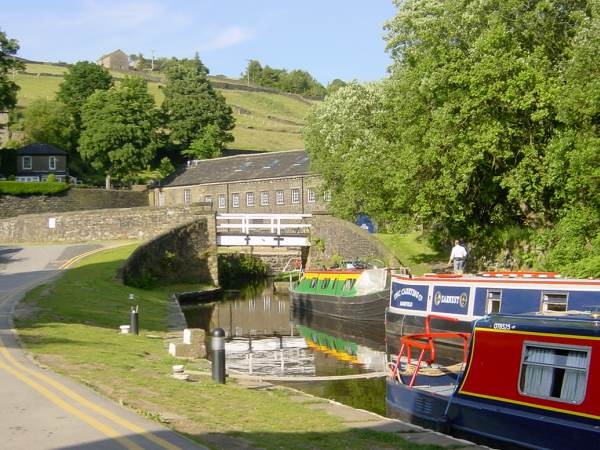 Your virtual journey continues under the bridge at Tunnel End, heading east towards Marsden.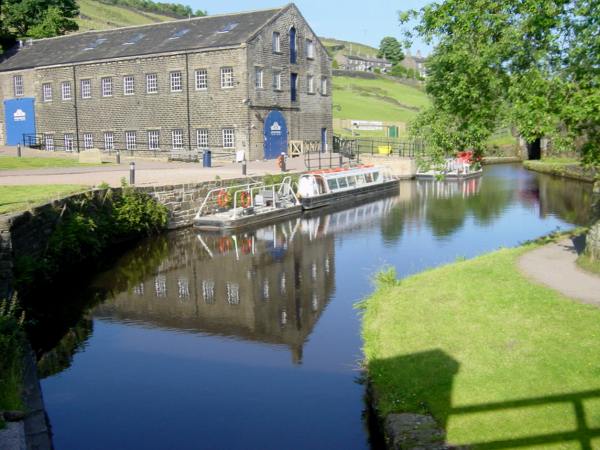 Looking east from Tunnel End bridge. The canal twists below the railway. It is a popular area with walkers! The canal warehouse on the left is now the Standedge Visitors' Centre.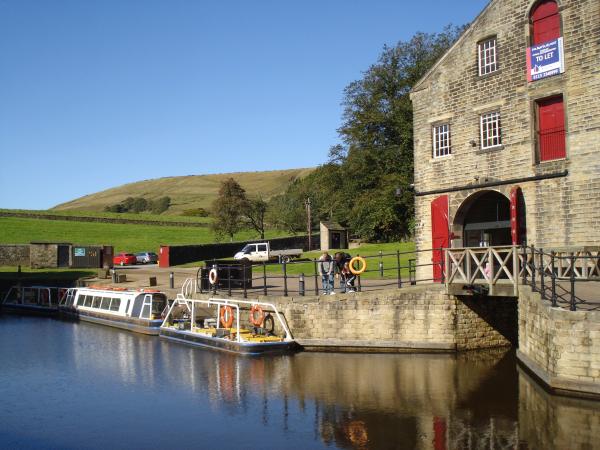 Standedge Visitors' Centre.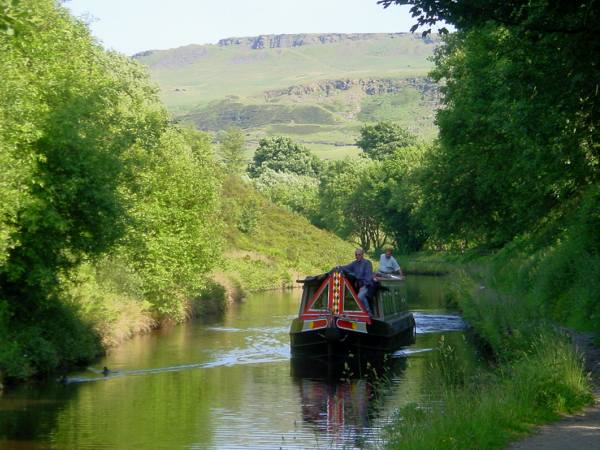 Looking eastwards towards Marsden.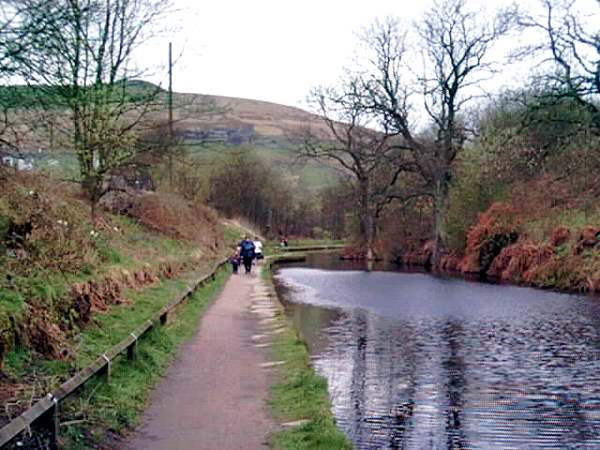 Looking back westwards along the stretch between Tunnel End and Marsden.