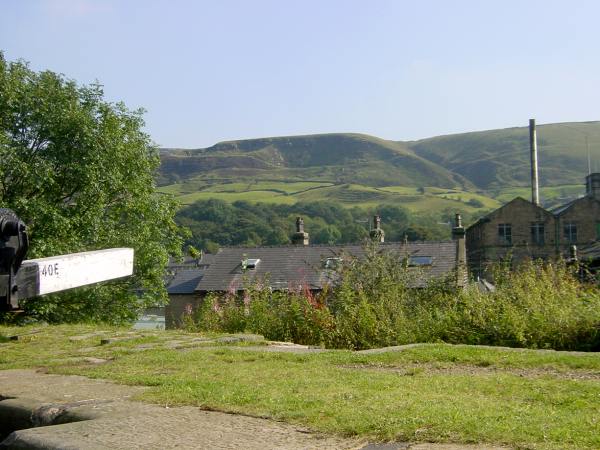 View from the tiller at Lock 40e.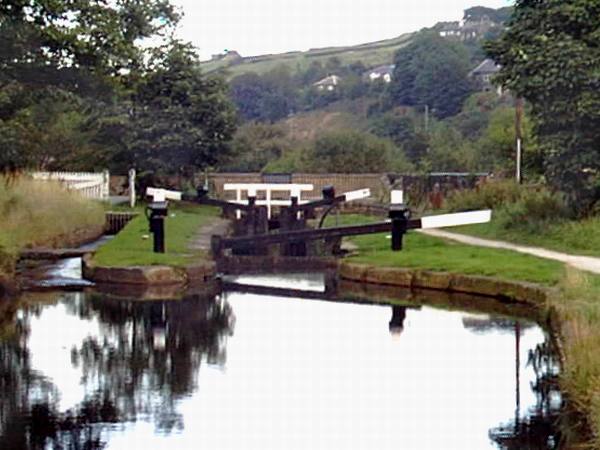 Looking east to Lock 39e, Marsden, with Warehouse Hill bridge directly behind.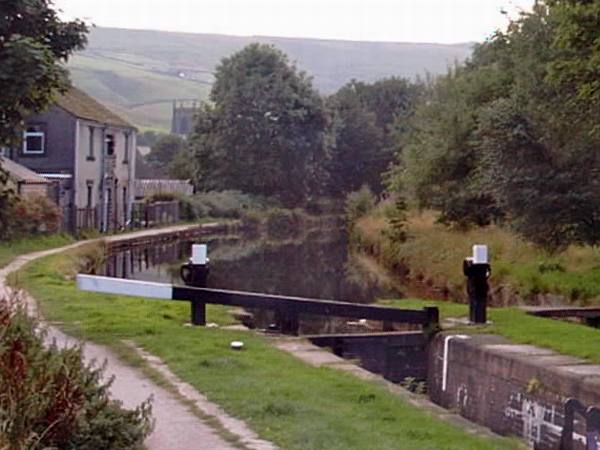 Looking west from Lock 39e, Warehouse Hill Lock, with Marsden Church visible behind the trees. To the left is evidence of a former wharf. There was an old crane here within living memory. The buildings behind this were at one time a lock-keeper's cottage and warehouse, after which the road took its name, which may have been used as an additional transhipment warehouse before the opening of Standedge Tunnel.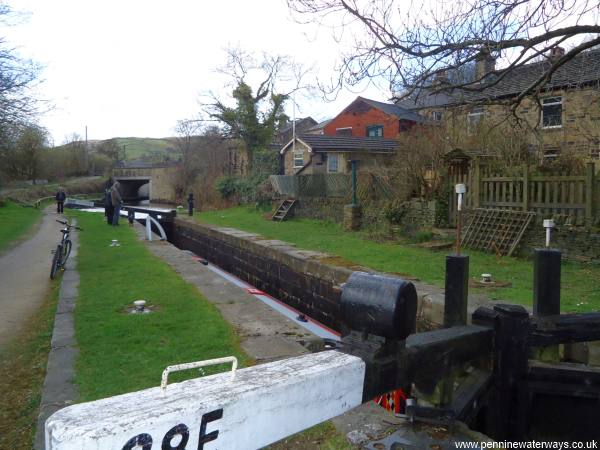 Lock 38e, looking back to Warehouse Hill bridge.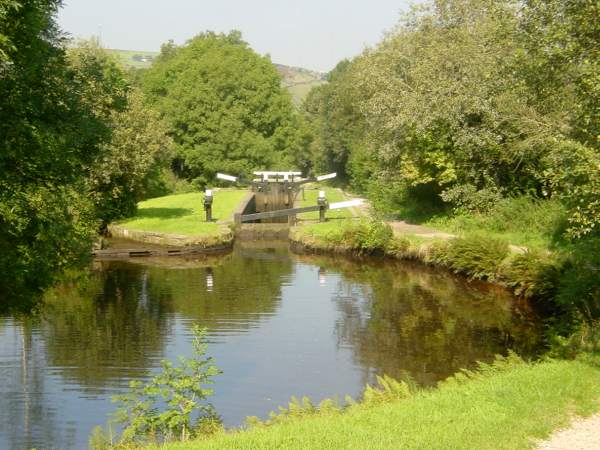 Looking east across the short pound below Lock 38e, Smithyholme Lock, towards Lock 37e.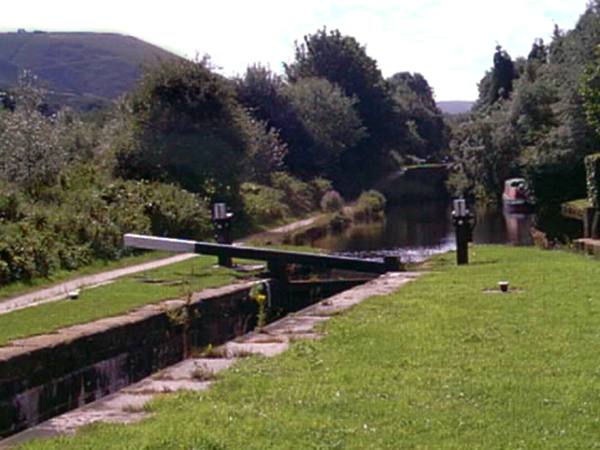 Looking west from Lock 36e, White Syke Highest.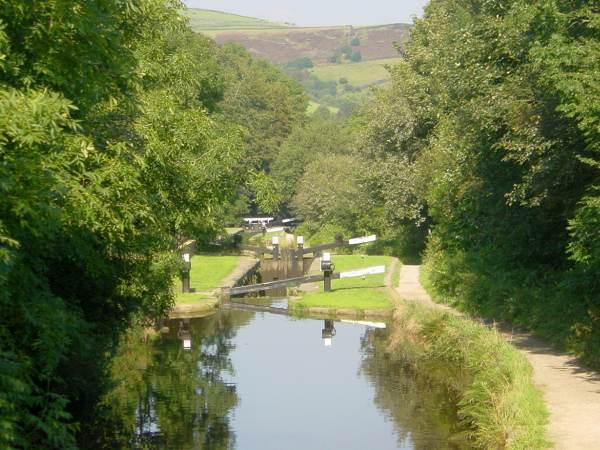 Looking east towards Lock 35e, with 34e just visible beyond. These locks are so close together the pound between has to be round to retain enough water for boats using the locks.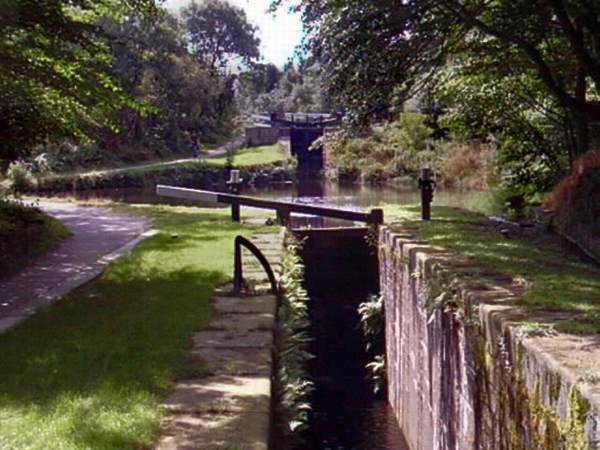 Looking west across the short pound above Lock 34e, White Syke Lowest. (White Syke Farm is on the hillside above this lock.)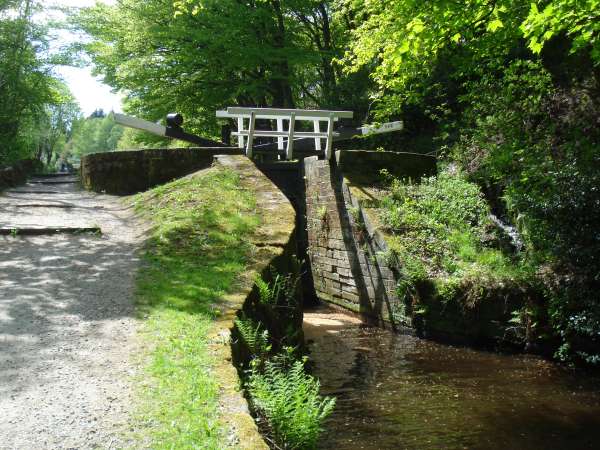 Below Lock 34e.