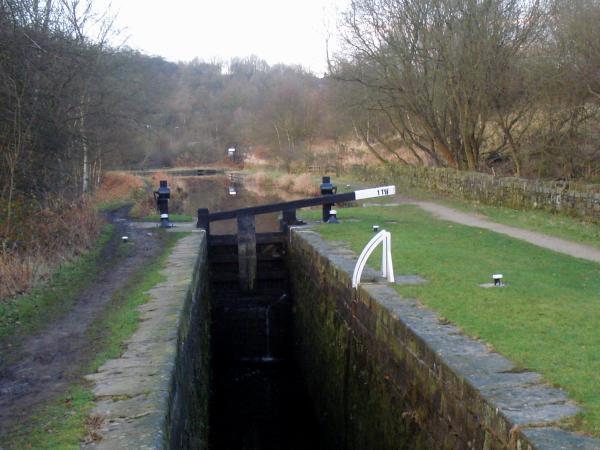 Lock 11w looking towards Scout Tunnel.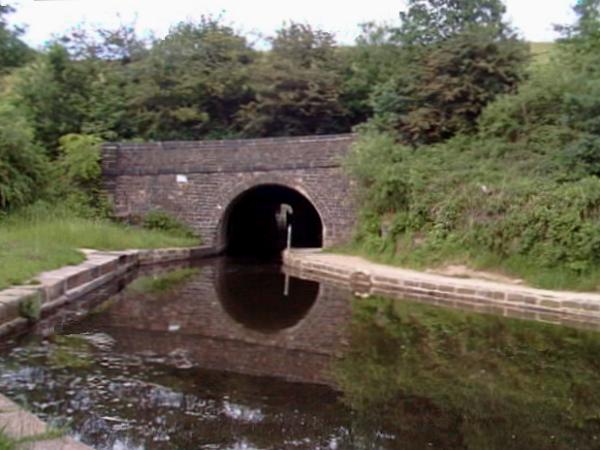 Rounding the corner, suddenly you are looking into Scout Tunnel, near Mossley, with Lock 12w just visible beyond.
The towpath continues into the darkness of the tunnel. The first section of the tunnel is brick lined.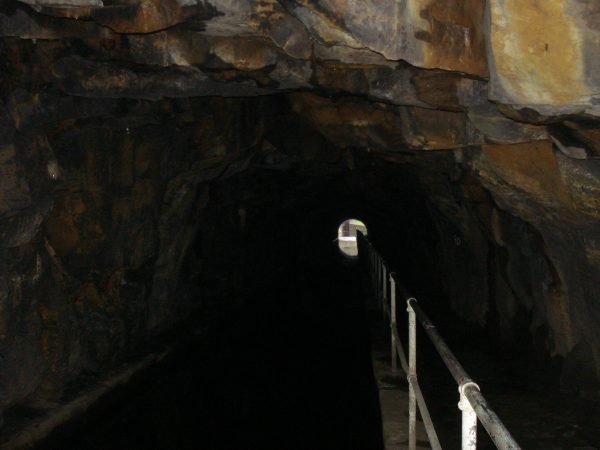 Most of the tunnel is through exposed rock.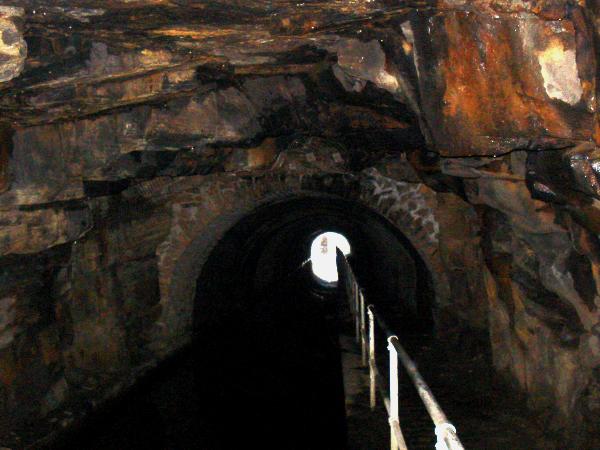 As the other end of the tunnel approaches, the roof is lined with bricks once again.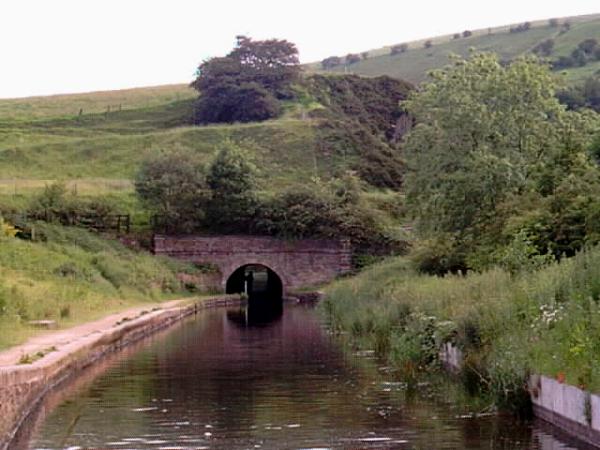 Looking back at Scout Tunnel.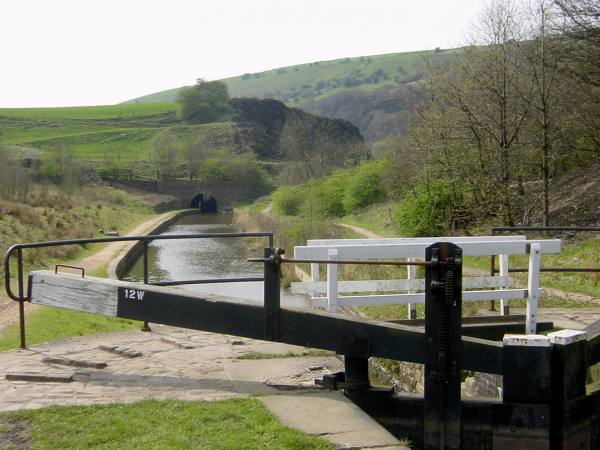 Looking west from Lock 12w, Whiteheads Lock, back towards Scout Tunnel.