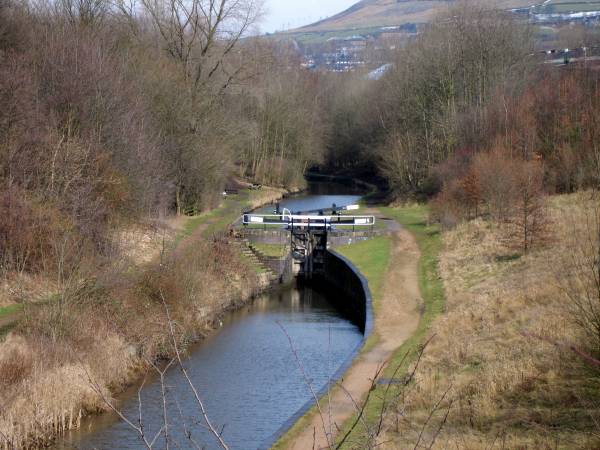 Shortly after Scout Tunnel is Lock 12w.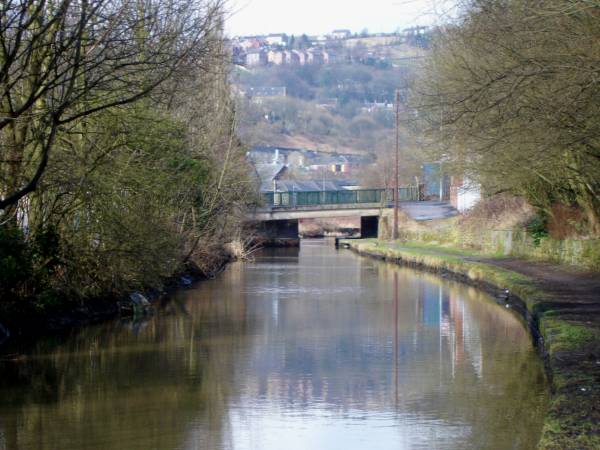 Approaching Mossley. Egmont Street Bridge has a low headroom on the left side.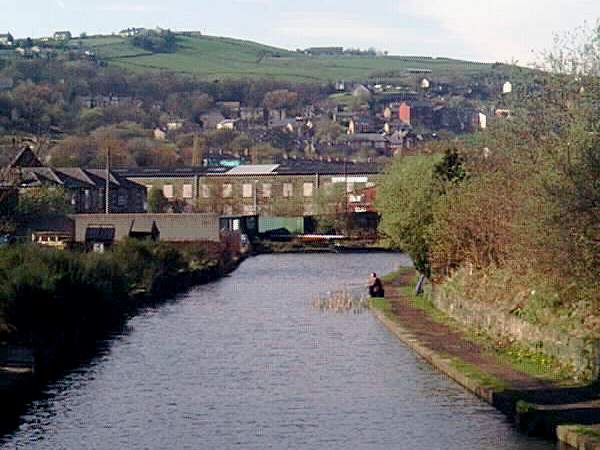 Looking eastwards from Egmont Street.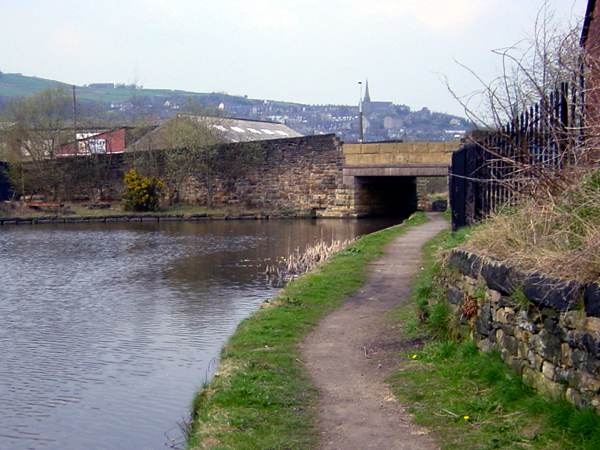 Waggon Road Bridge, Mossley.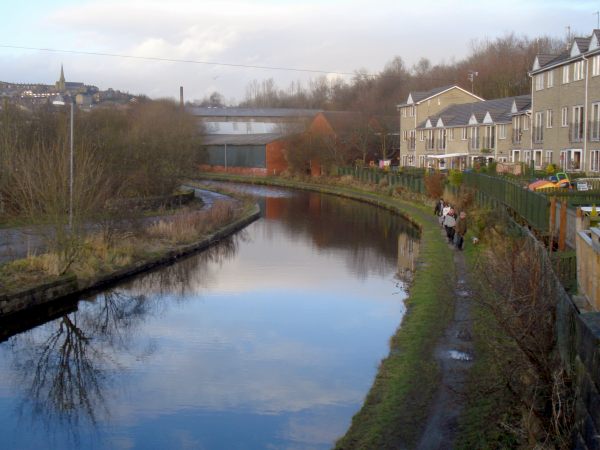 New houses alongside the canal seen from Waggon Road bridge, Mossley.
There is a handy convenience store 150 metres to the east of this bridge and, 300 metres to the west is "Bottom Mossley" with a post office, chemist, take-aways, pubs, railway station and the huge
Emmaus Mossley
charity store.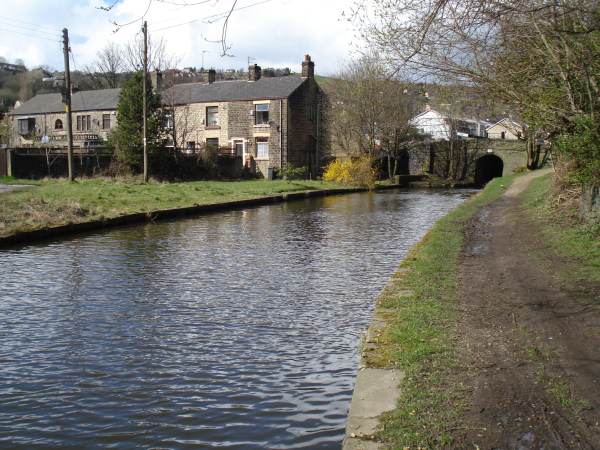 Looking towards Wharf Cottages and Micklehurst Bridge, with Lock 13w behind.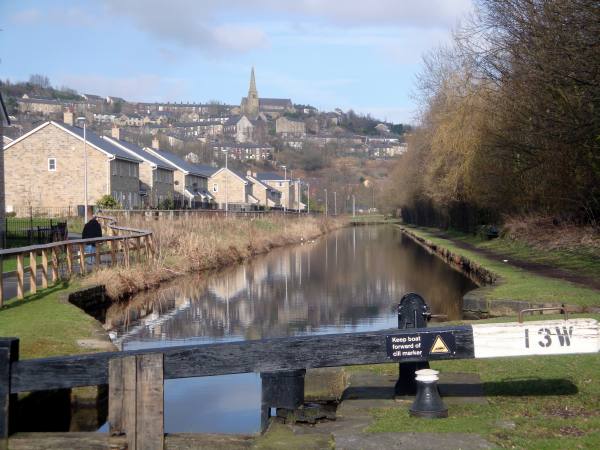 Looking from Lock 13w, Micklehurst Lock (also known as Wharf Cottage Lock), with the spire of St John's Church, Roughtown on the hillside ahead.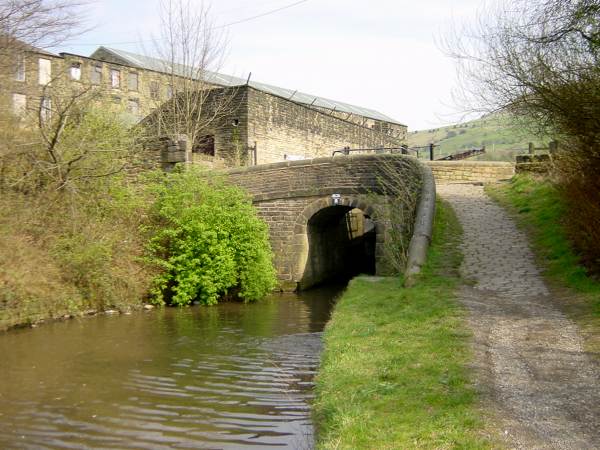 Approaching Winterford Bridge and Lock 14w at Woodend Mill, where the towpath changes sides.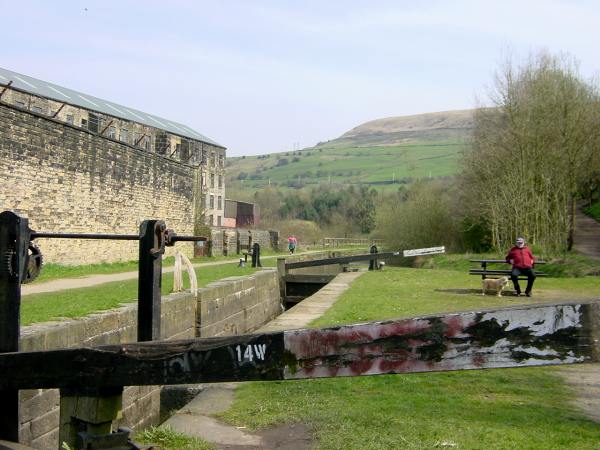 Lock 14w, Winterford Lock, alongside Woodend Mill.