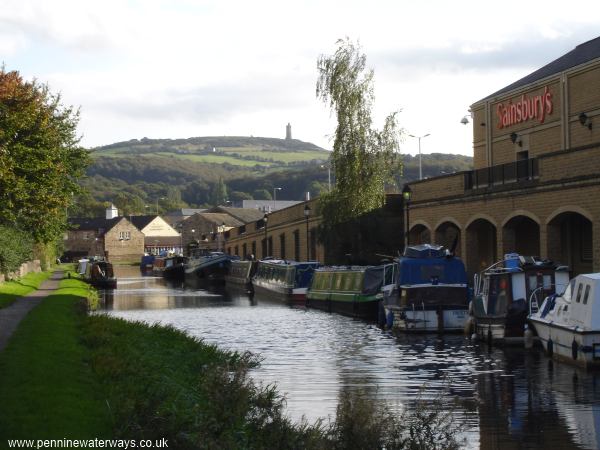 Looking south from Locomotive Bridge. On the skyline is the Victoria Jubilee Tower at Castle Hill.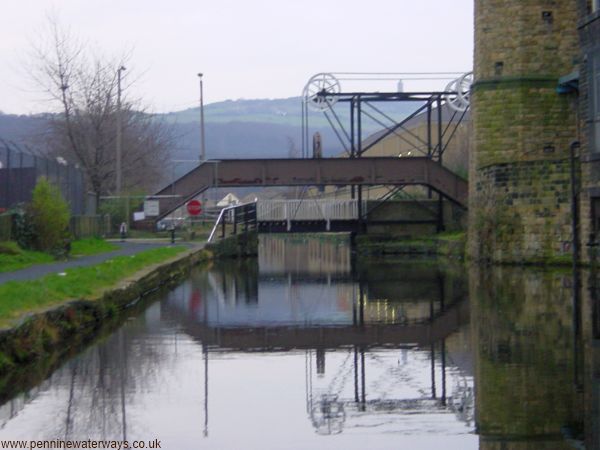 Looking back towards Locomotive Bridge.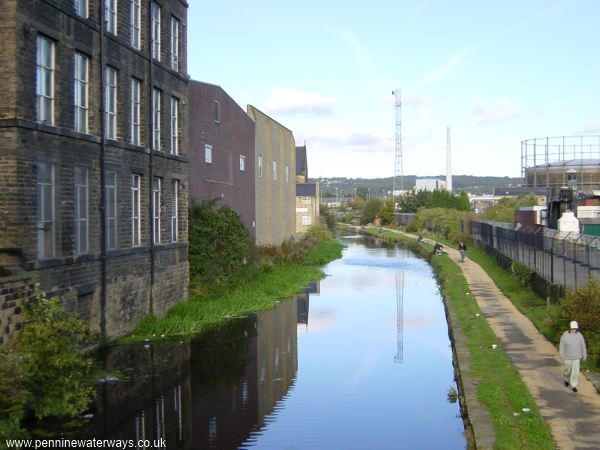 Looking north from Locomotive Bridge.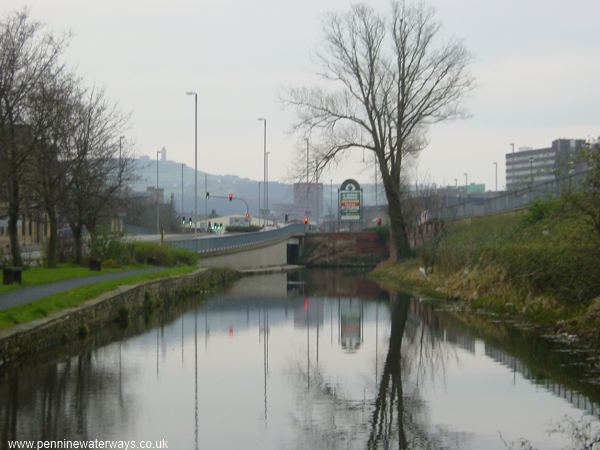 Looking back to Leeds Road Bridge, carrying the A62. The canal takes an abrupt dog-leg through this bridge.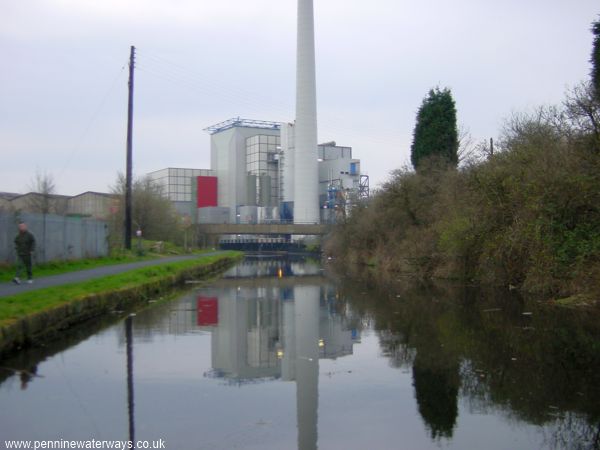 Huddersfield's refuse incinerator plant, alongside the canal near Hillhouse Lane.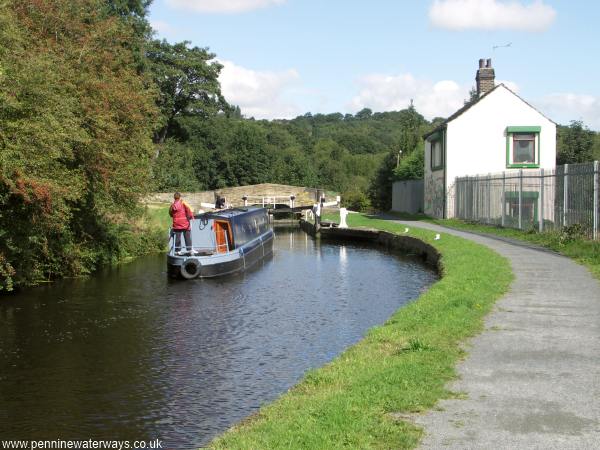 Approaching Red Doles Lock, the highest of the nine locks on the Huddersfield Broad Canal.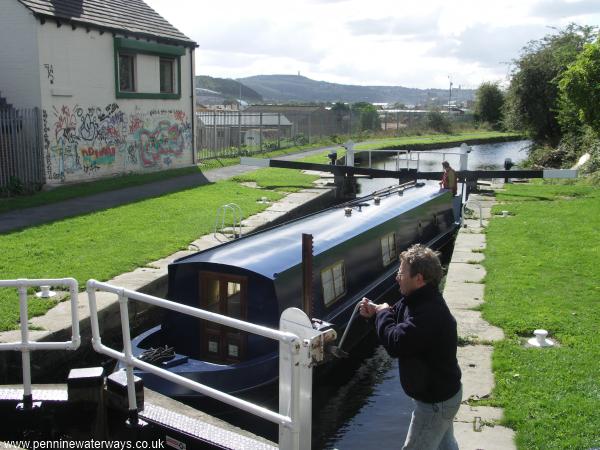 Red Doles Lock, with the Victoria Jubilee Tower still visible in the distance.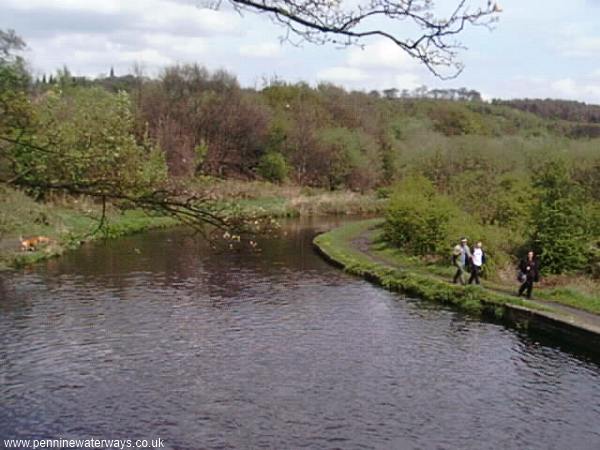 Looking north as the canal winds away from Red Doles Bridge.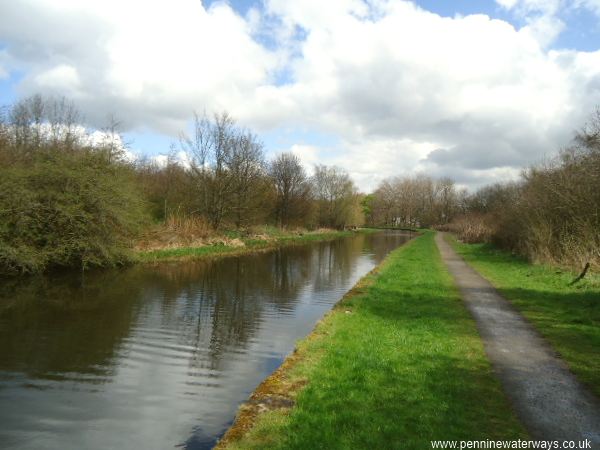 Between Red Doles Lock and Falls Lock.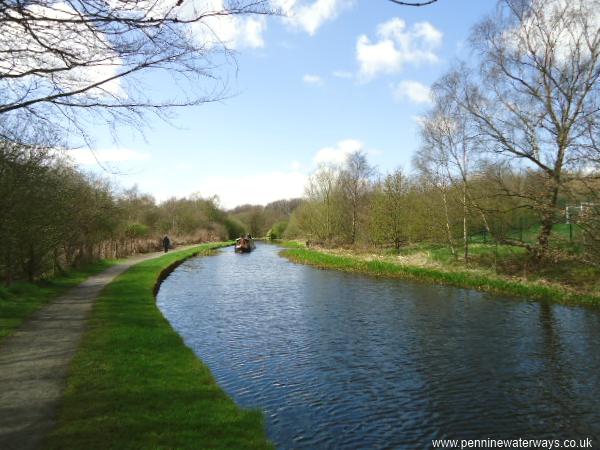 Looking back towards Red Doles Lock.