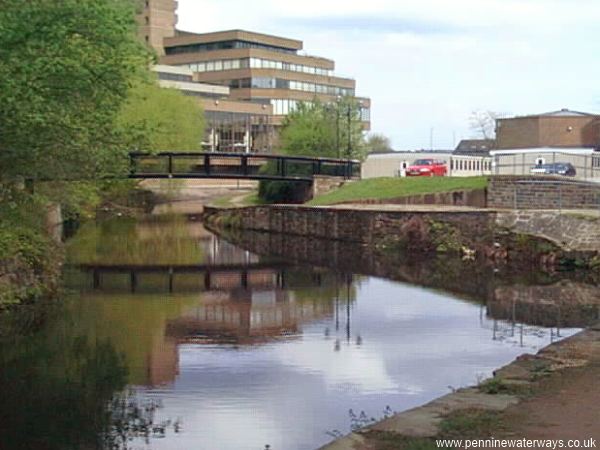 This is the southern end of the Huddersfield Broad Canal. The Huddersfield Narrow Canal leads in from the left of the picture, with Lock 1E being just out of the picture. A short channel connecting to the River Colne once led off to the right of the picture. The buildings are part of the University of Huddersfield.
Looking back southwards along the stretch of canal to Lock 1E of the Narrow Canal. The University of Huddersfield campus is on the right behind the crane and the restored Aspley Warehouse.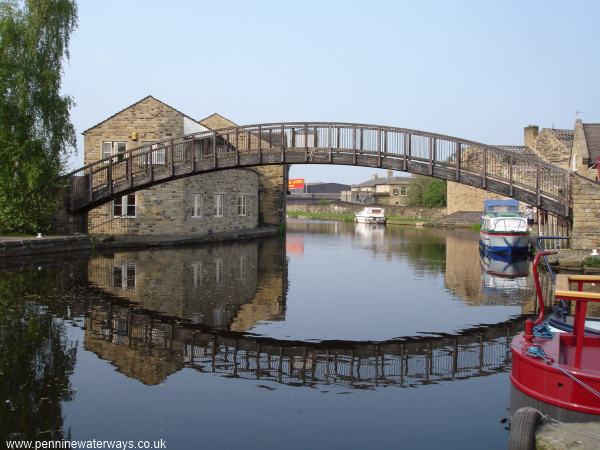 Looking north along the Broad Canal with Aspley Basin off to the right.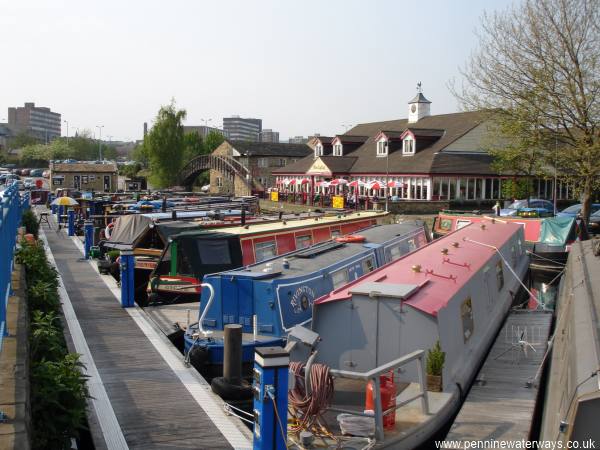 Aspley Basin, looking west. The basin has now been made into a small marina.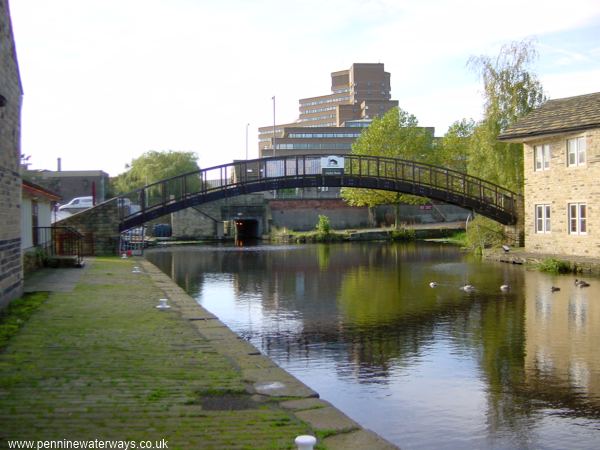 Looking back southwards past Aspley Basin, Huddersfield. The restored bridge hole in the background leads back towards the Narrow Canal.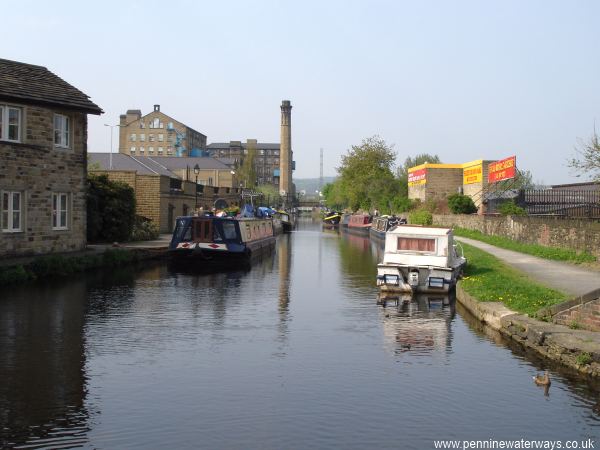 Looking north along the Broad Canal from Aspley Basin, Huddersfield.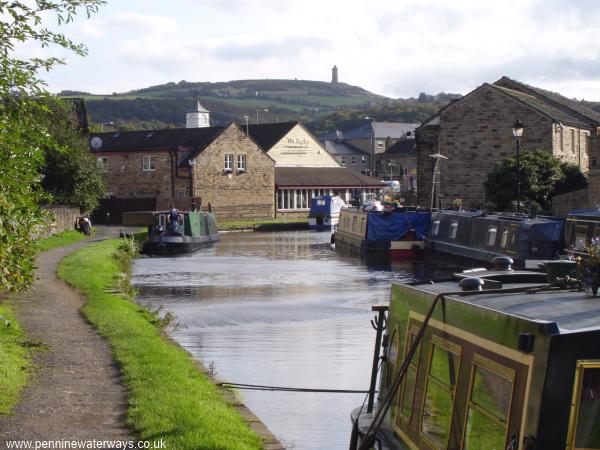 Looking back towards Aspley Basin, with the Victoria Jubilee Tower at Castle Hill on the skyline.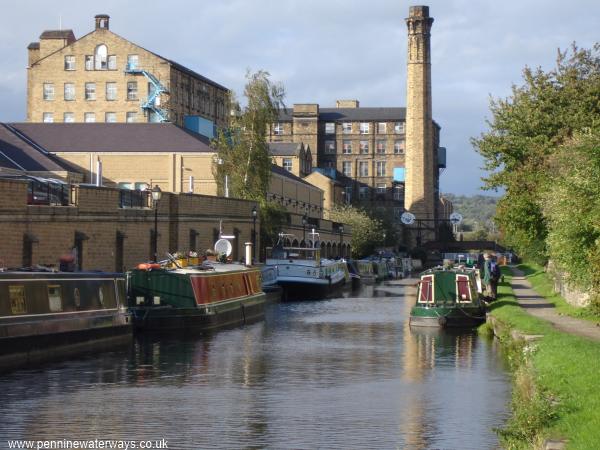 Moorings along the Broad Canal alongside Sainsburys. The lift bridge can be seen in the distance.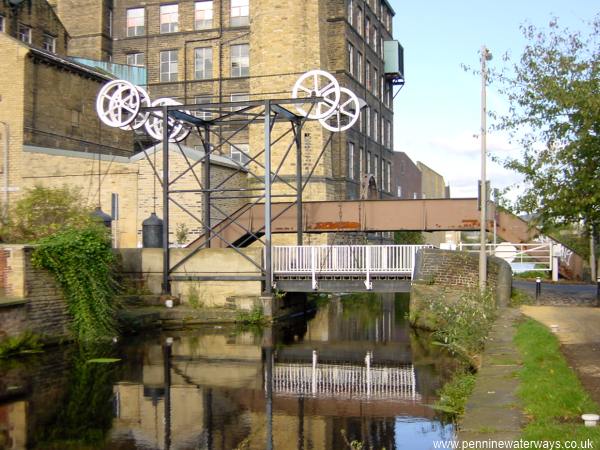 Perhaps the most interesting feature on the canal is the lift bridge at Quay Street, Huddersfield. There was originally a swing bridge here and the location is still known as Turnbridge. It is now more commonly known as Locomotive Bridge because of the extraordinary mechanism of the lift bridge installed in 1865. Until recently this was windlass-operated although it is now electric.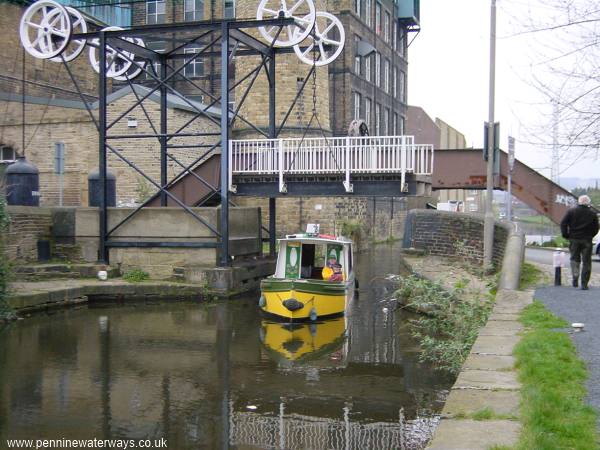 The Locomotive Bridge raised to allow a boat to pass through.