As part of the restoration of the Huddersfield Narrow Canal through Stalybridge, Lock 5 (west) has been restored. The lock had been filled in and the area used as a small car park and was enclosed by buildings. The north side of the lock tail area had been demolished and needed re-building, using stones from Lock 7W, but otherwise this lock was in a better structural condition than the other in-filled locks that have been restored in the current phase of restoration. On 13th November, 2000, the new lock gates were installed. The gates were constructed and fitted by the workforce of Callis Mill, Hebden Bridge.
Since the measurements for the gates had been made before the decision was taken to replace the original stone quoins with steel ones, the fit was not good enough and the tail gates were later taken out again to be trimmed slightly before re-fitting. They should be re-installed on 20th November.

The photographs below have been very kindly contributed by Graham Alder.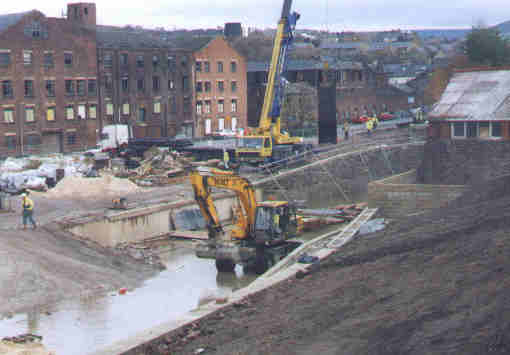 Looking north-east towards Lock 5w, out of sight behind the building. The crane is lifting the south side lock tail gate towards the lock.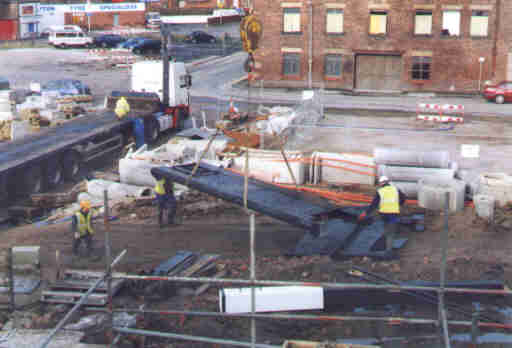 The north side tail gate is lifted from the lorry.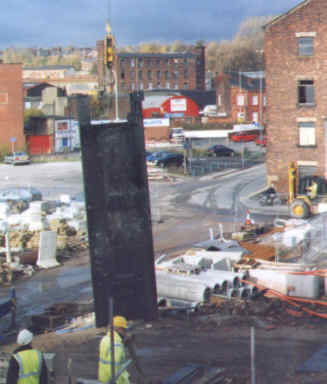 The north side tail gate is lifted towards the lock.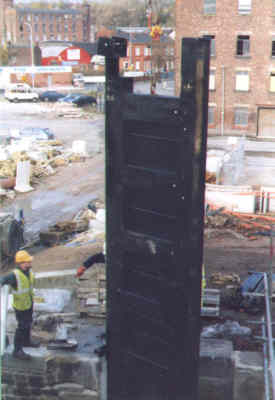 The gate is lowered into the lock.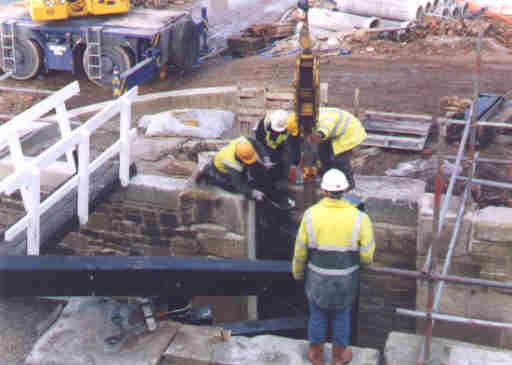 The gate is held in place by a metal strap fixed to the "A-frame" above the quoin on the lock side.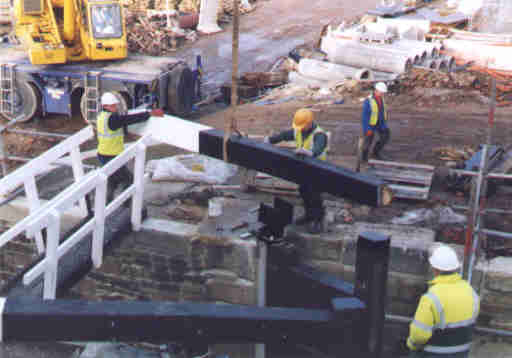 The balance beam is carefully lowered into position, slotting into the gate.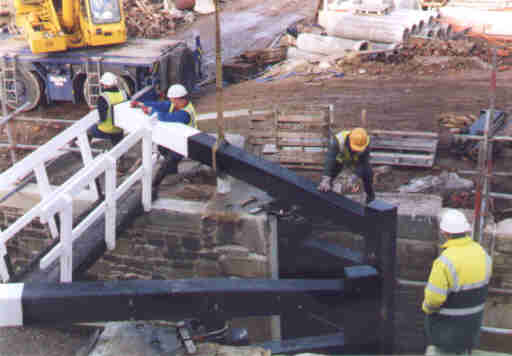 The balance beam is in place.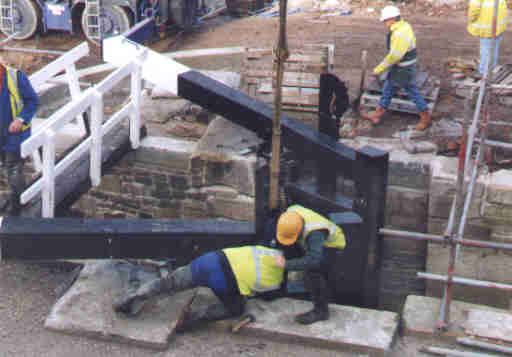 The ratchet mechanisms for the gate paddles are fitted. When the lock is being used, the paddles are opened to release the water from the lock.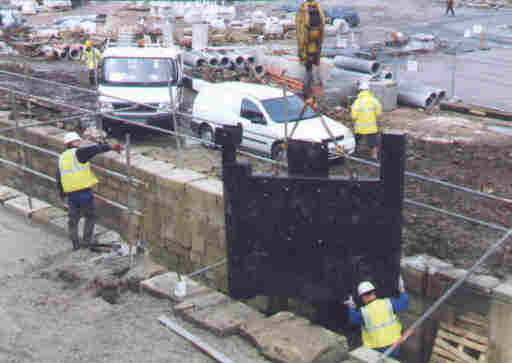 The shorter, single gate is lowered into place at the head of the lock (upstream end).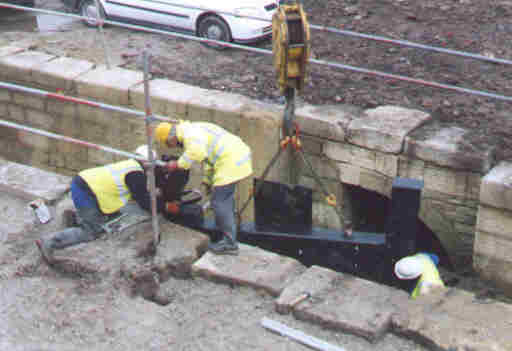 The head gate is attached to the A-frame above the steel quoin.

All photographs on this page courtesy of Graham Alder.