<! -- Page Content -->
As part of the restoration of the Huddersfield Narrow Canal through Stalybridge, Lock 6 (west) has been re-built in a new location, as a feature in the middle of Armentieres Square. On 26th July, 2000, with the construction of the new lock complete, the new lock gates were installed. The gates were constructed and fitted by the workforce of Callis Mill, Hebden Bridge.


The gates have been delivered by lorry and are laid out for inspection.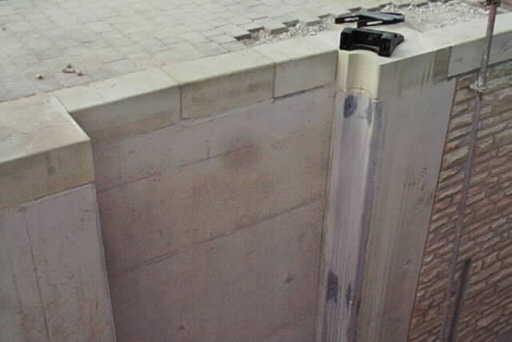 The tail gate recess, showing the cast steel quoin, down the right side of the recess, in which the gate will turn.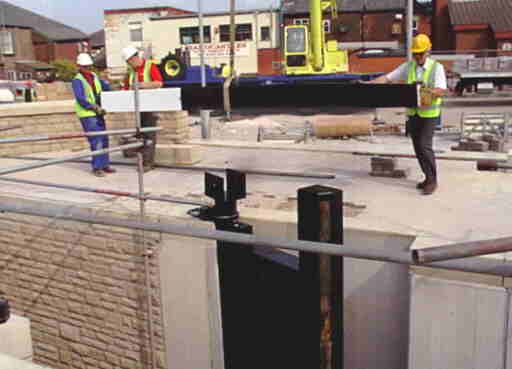 The first tail gate has been put in place and the crane brings the balance beam across to be fitted.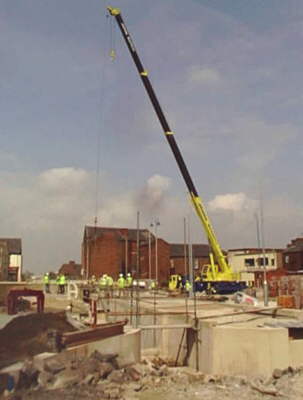 The crane dwarfs the buildings around the square.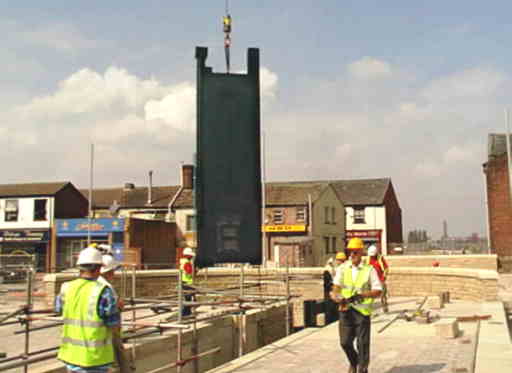 The second tail gate is lowered into the lock.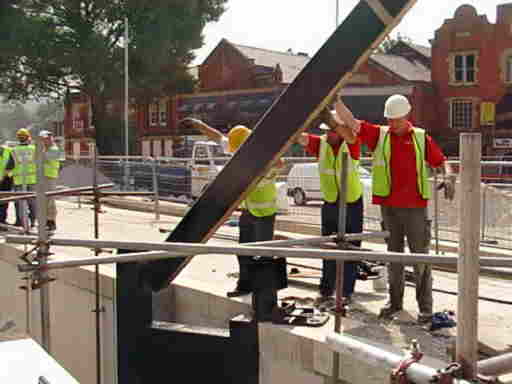 The balance beam is carefully lowered into position, slotting into the gate.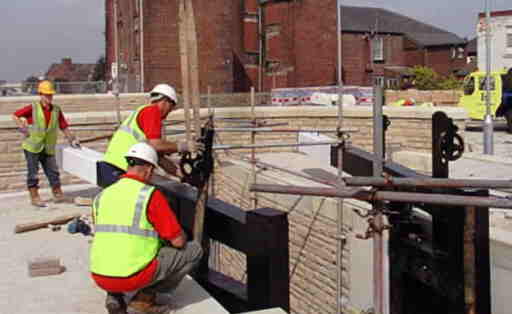 The ratchet mechanism for the gate paddle is fitted. When the lock is being used, the paddles are opened to release the water from the lock.