<! -- Page Content -->

The tail gates are closed to check how well they fit. Some planing of the edges may be necessary to ensure a watertight closure.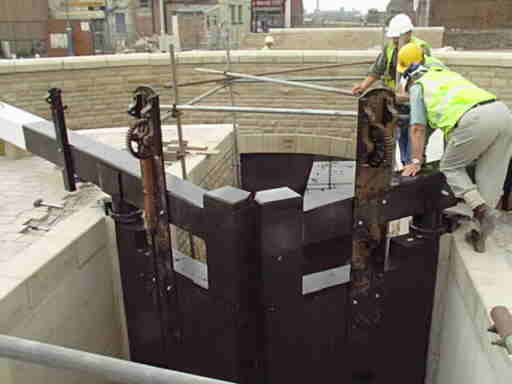 A close-up of the gates, showing the gate-mounted paddle gear.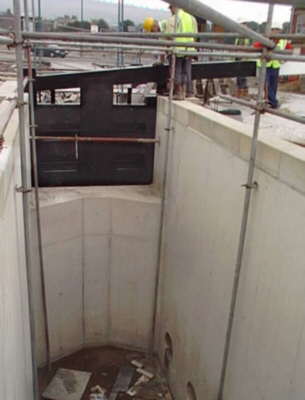 The single gate at the head of the lock is closed above the high concrete cill.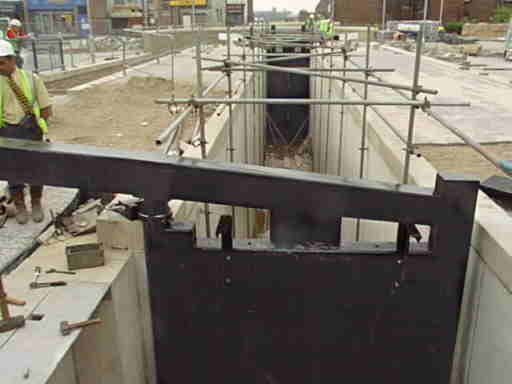 A view along the lock chamber with the gates in place.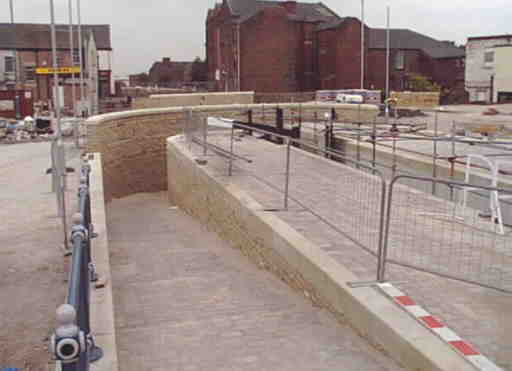 The ramp leading down from the lockside to the towpath below the new bridge.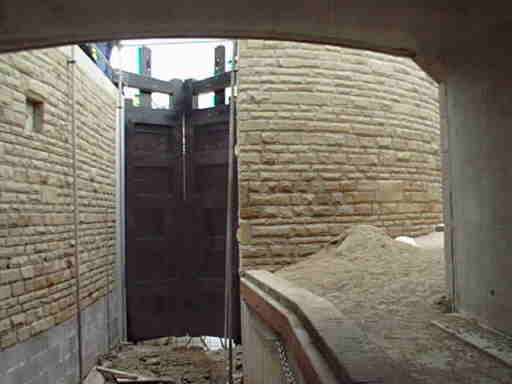 The tail gates viewed from the canal channel below Armentieres Square bridge.