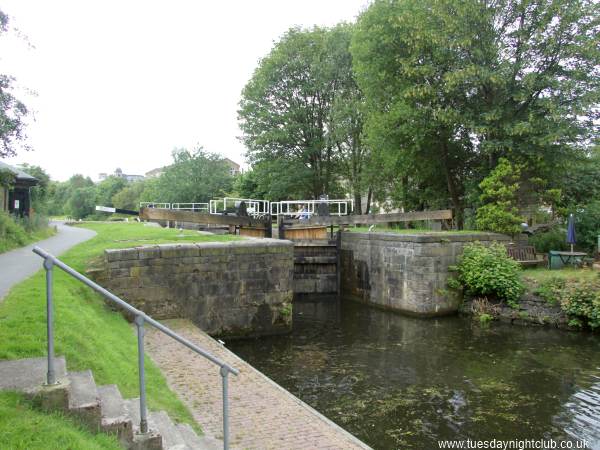 Elland Lock.
Photo: Neil Arlidge.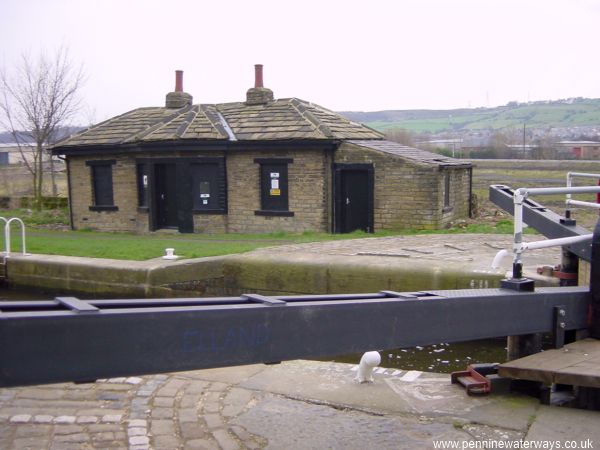 At Elland Lock is an example of a disused lock-keeper's hut.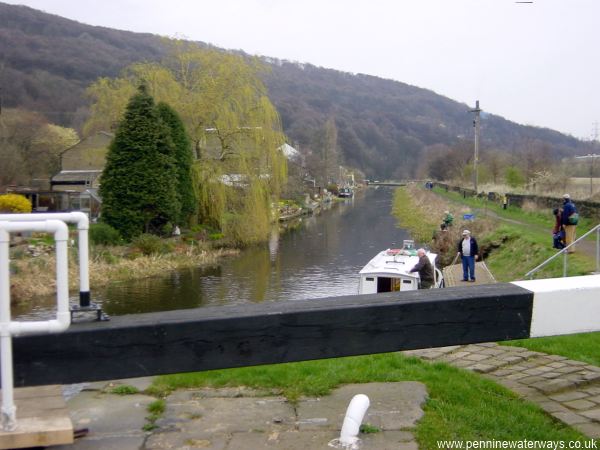 Looking back eastwards from Elland Lock towards Park Nook Lock, Elland Park Wood and Binns Wood.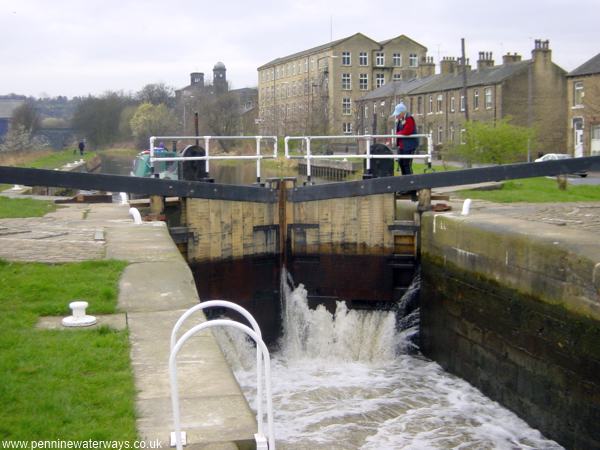 Elland Lock looking west towards Elland.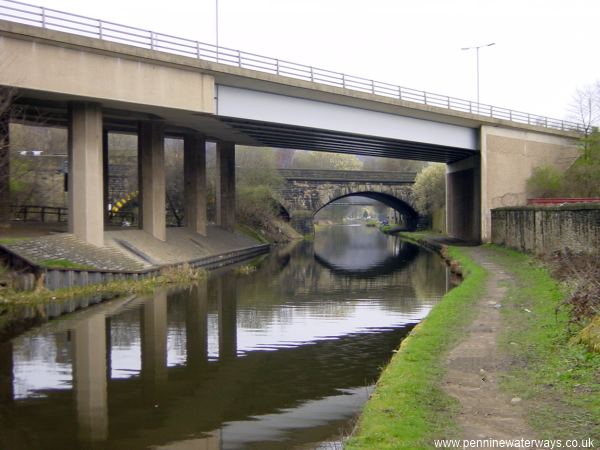 The Elland bypass bridge with the railway bridge beyond, looking east towards Elland Lock.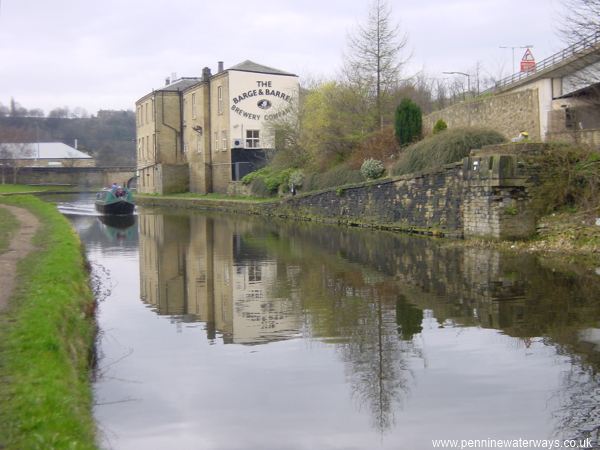 The Barge and Barrel pub near Elland Bridge.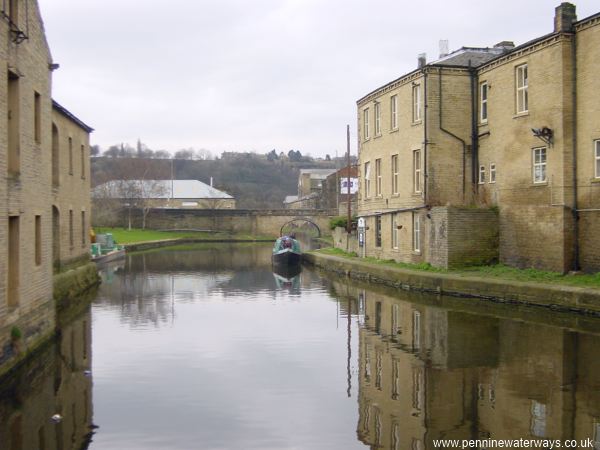 Looking west towards Elland Bridge.
Elland Bridge.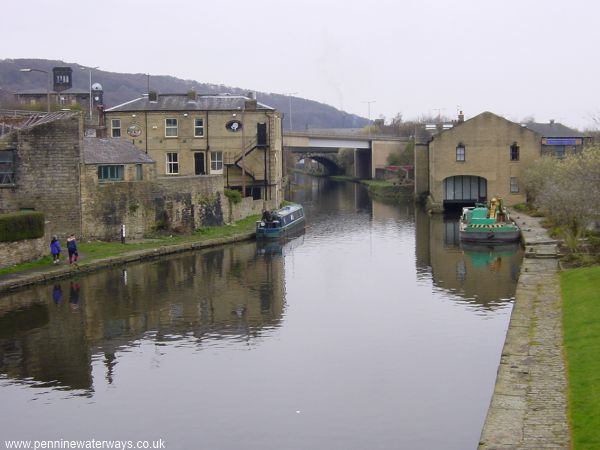 Looking east from Elland Bridge to Elland Wharf.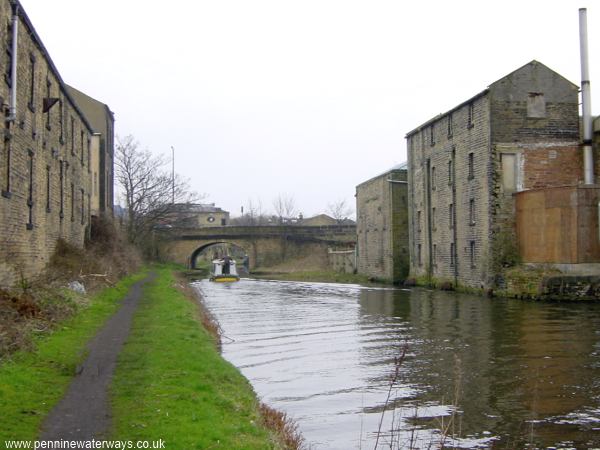 Looking back towards Elland Bridge.