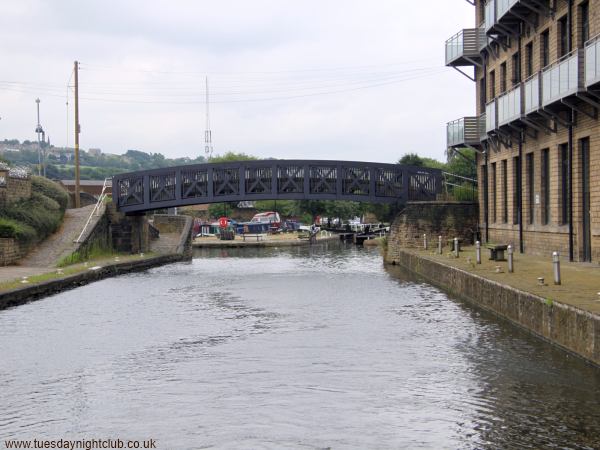 Looking back towards the roving bridge and Brighouse Locks. Mill Royd Mill on the right has been converted into apartments and now has balconies overlooking the canal.
Photo: Neil Arlidge.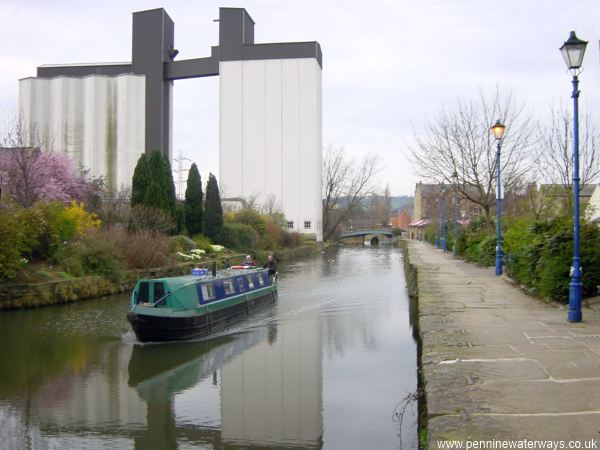 West of Huddersfield Road Bridge, the canal is overlooked by the twin towers of the former Sugden's flour mill. The site could be redeveloped with new shops and a swimming pool.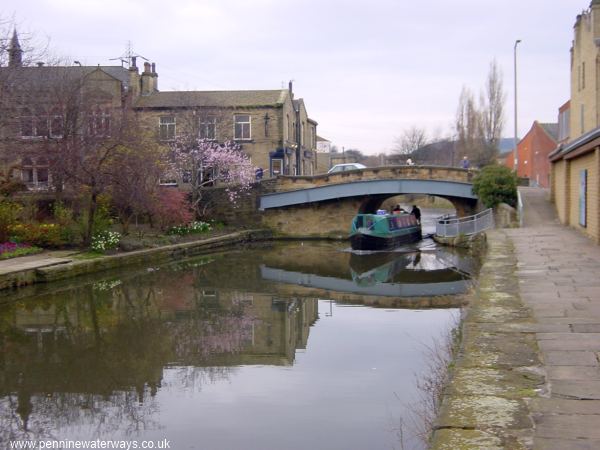 Anchor Bridge carries Briggate across the canal.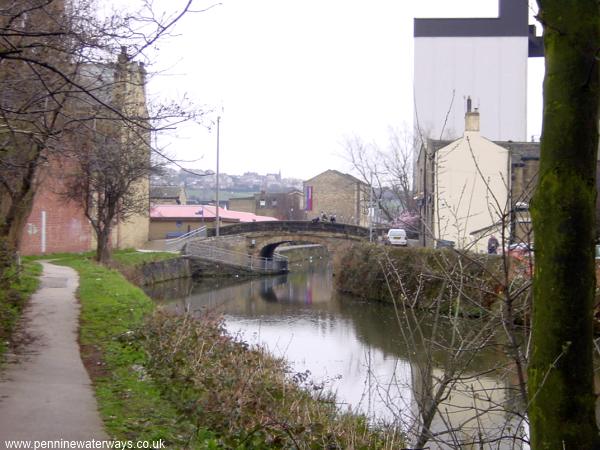 Looking back to Anchor Bridge, the navigation quickly leaves the town centre of Brighouse behind.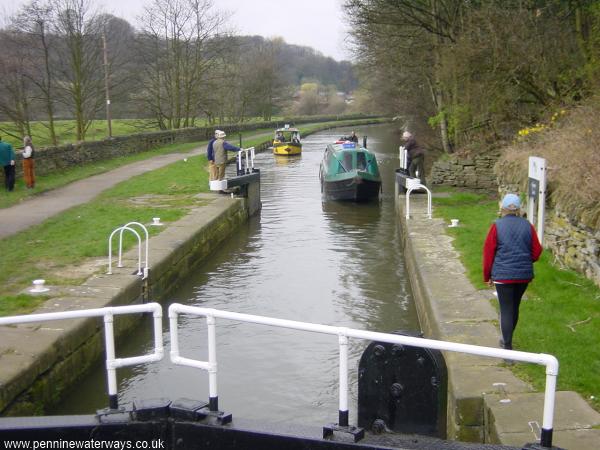 Half a mile west of Brighouse is Ganny Lock. The valley starts to become more rural.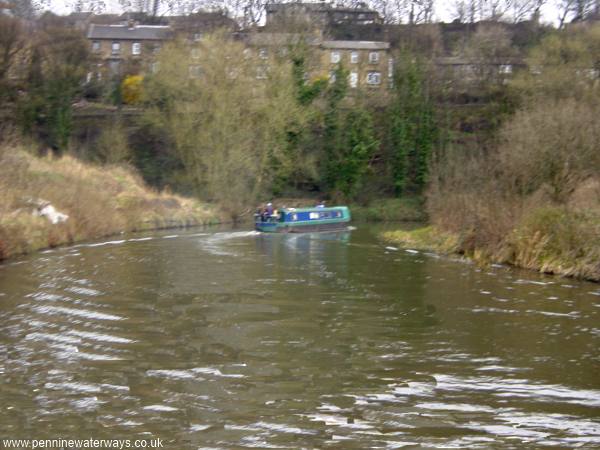 The navigation, following closely along the valley side, valley takes a sharp turn at Brookfoot.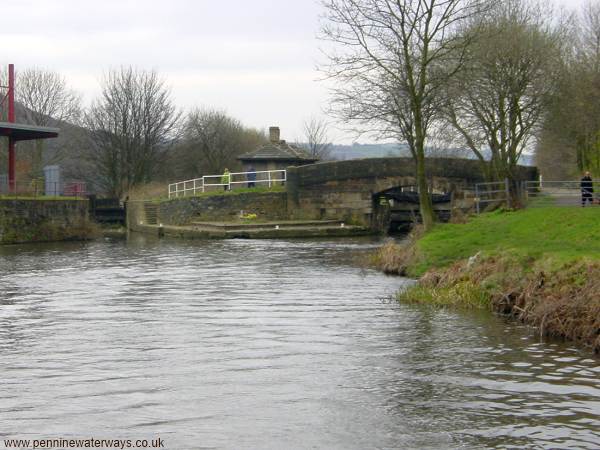 After a sharp left bend, the navigation turns right into Brookfoot Lock. Ahead is a disused lock that led back into the river.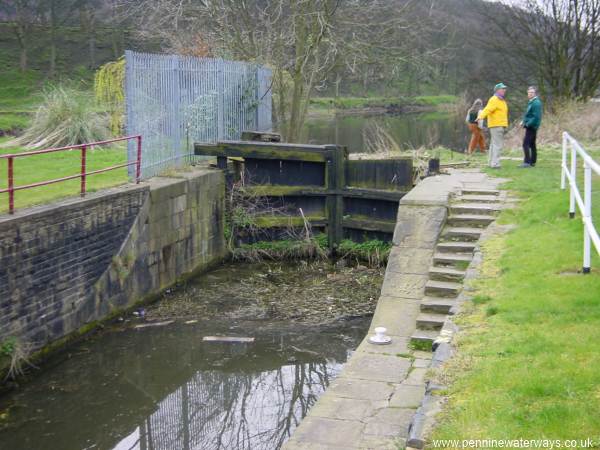 Alongside Brookfoot Lock is the disused Tag Cut Flood Lock which led back out into the river. This was the course of the navigation during an earlier phase before the Brighouse Cut was extended up the valley.
The view from the disused flood lock at Brookfoot, with the current lock off to the left.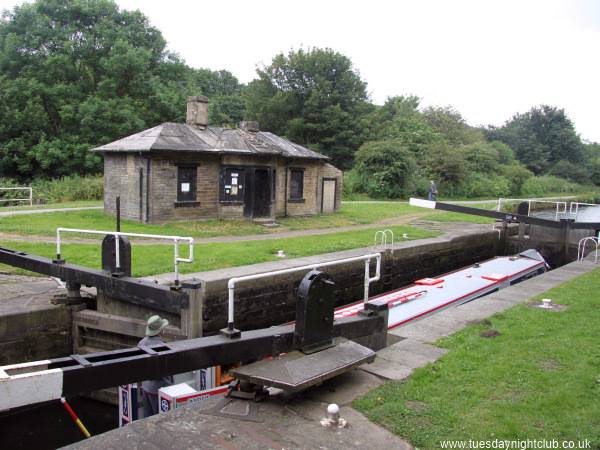 Brookfoot Lock, with its disused lock keeper's hut. Brookfoot Lock has previously been known as Freeman's Mill Lock.
Photo: Neil Arlidge.