Looking back northwards towards High Bridge.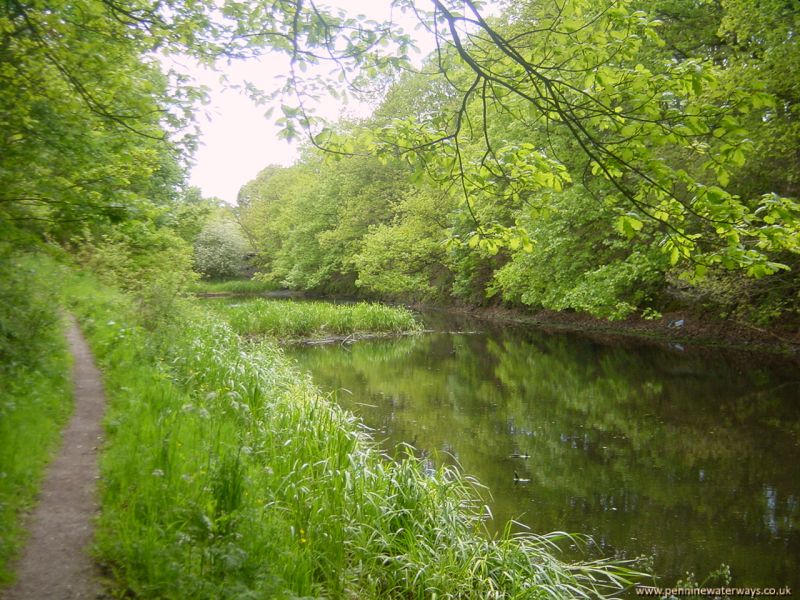 A little further ahead, the canal is blocked where the railway bridge over the canal has been replaced by an embankment, with the canal culverted beneath the embankment.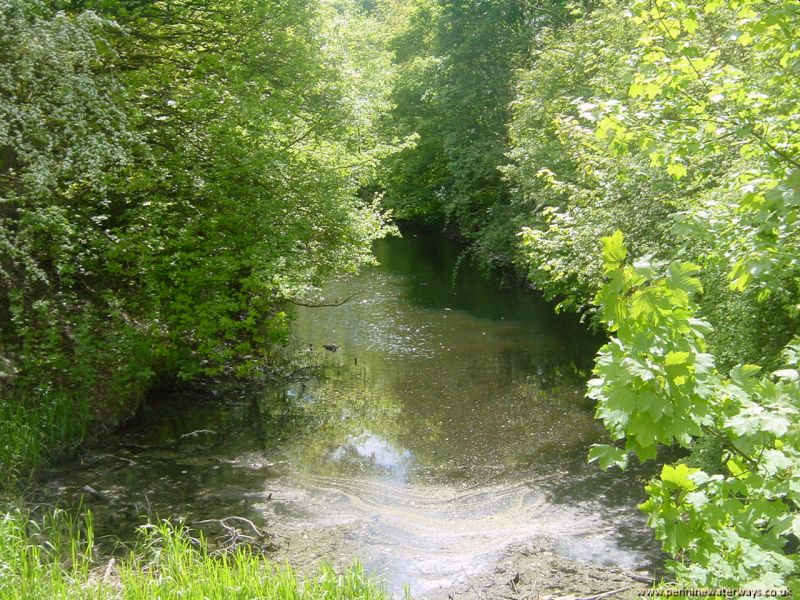 On the other side of the embankment, the canal continues towards Royston.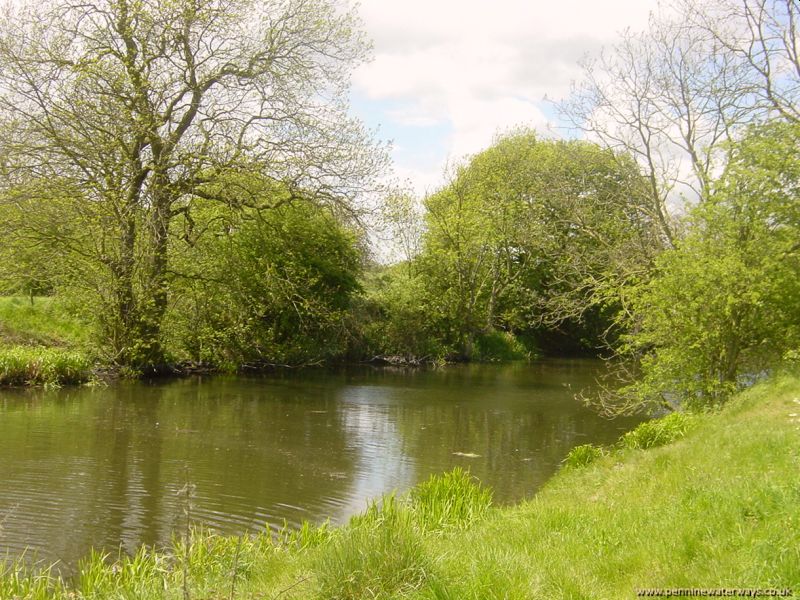 Looking back towards the railway embankment.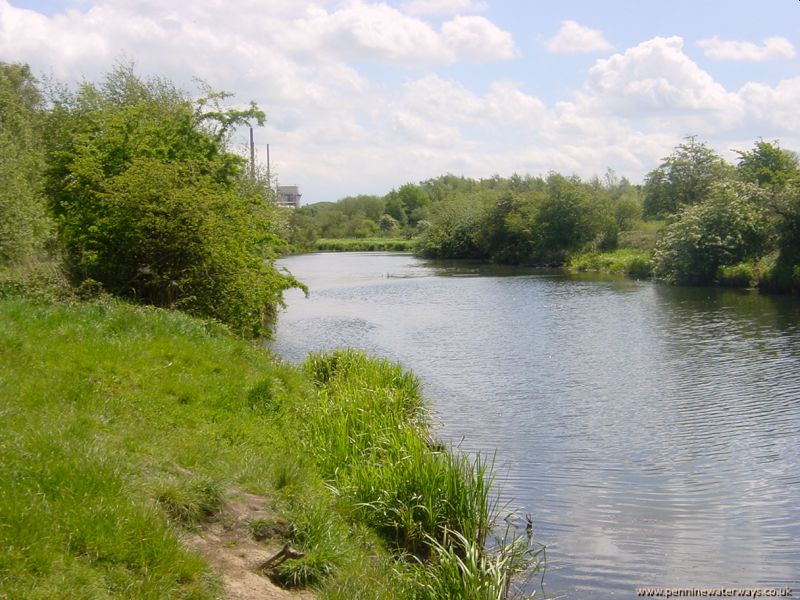 The canal is wide and deep here, as it is used as a reservoir to supply the nearby processing works.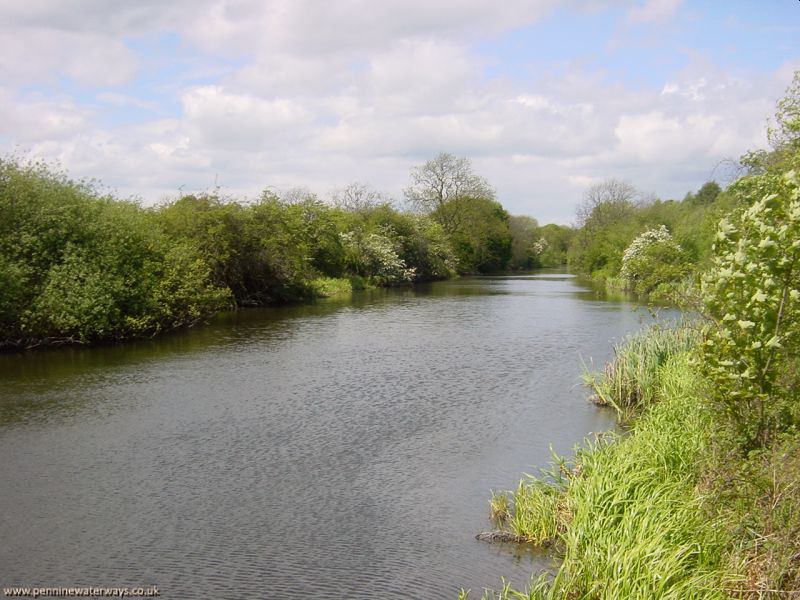 Looking north. It would be easy to think that this was part of a river navigation rather than a disused canal!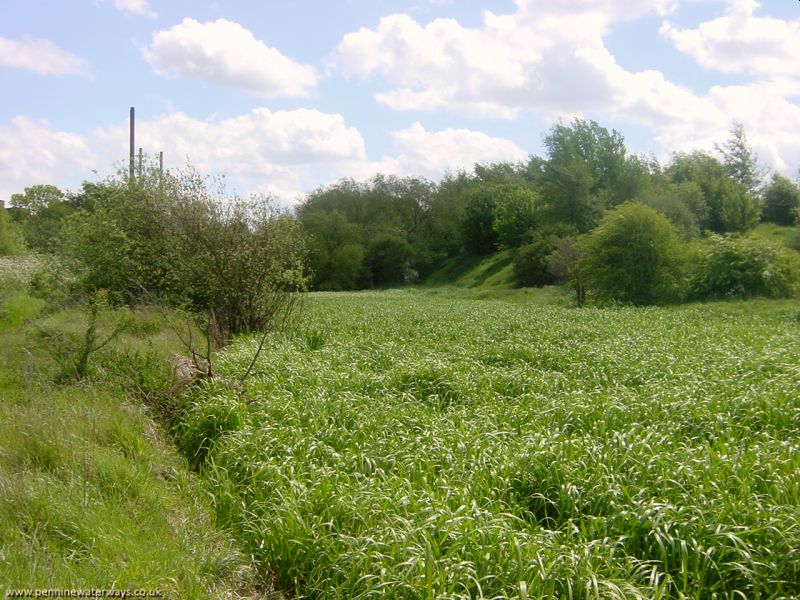 Beyond the section used as a reservoir, the canal has weeded over again.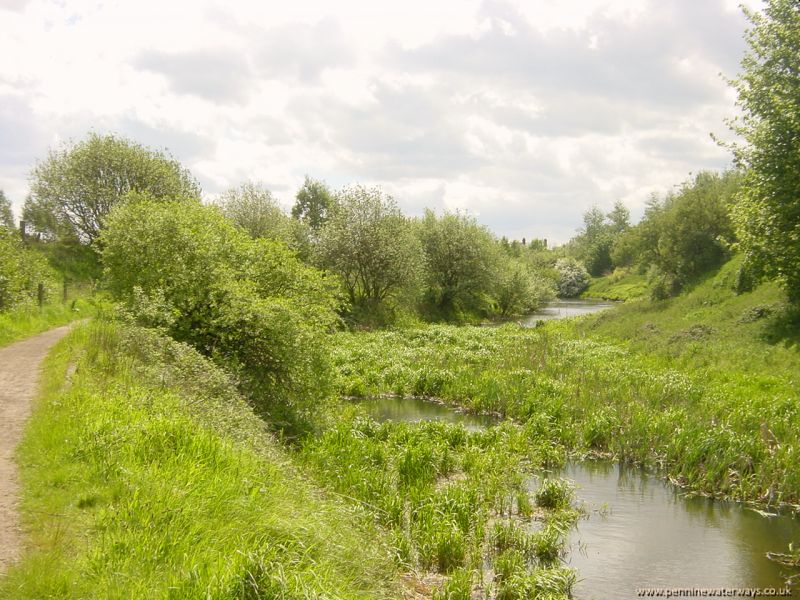 Looking south towards Royston.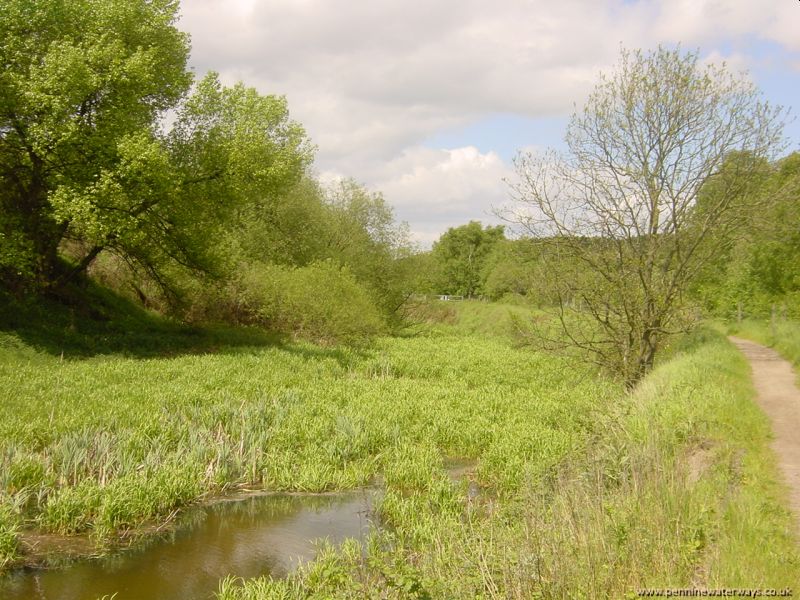 Looking back northwards.