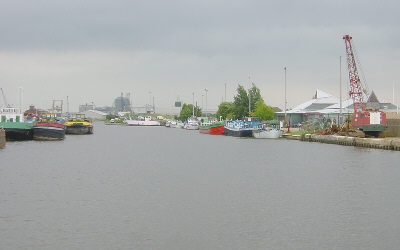 Looking back towards Goole. On the south side are the visitor moorings and Goole's Waterways Museum and Adventure Centre.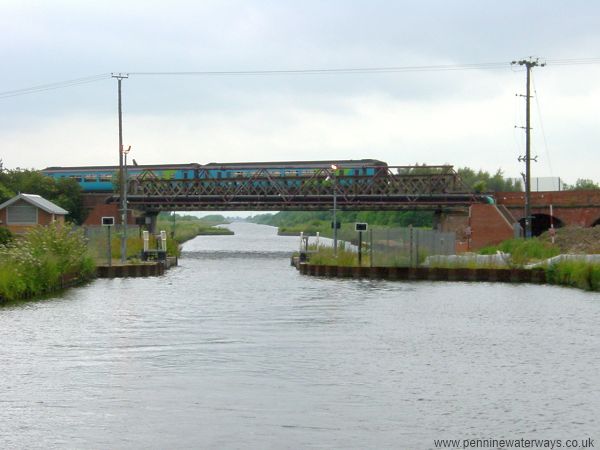 Just before the railway bridge is the site of a former swing bridge, now accommodating stop gates.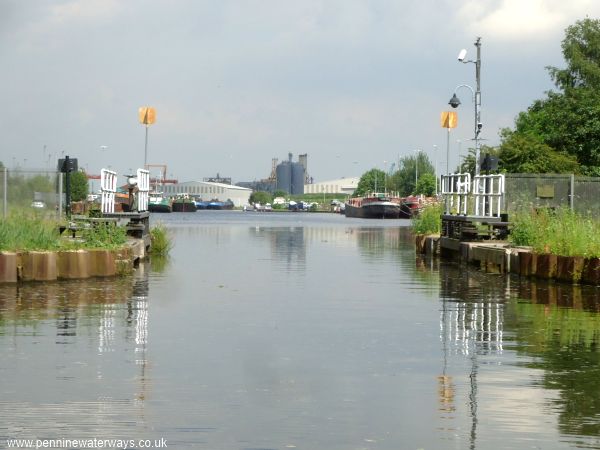 Looking back through the former swing bridge towards Goole.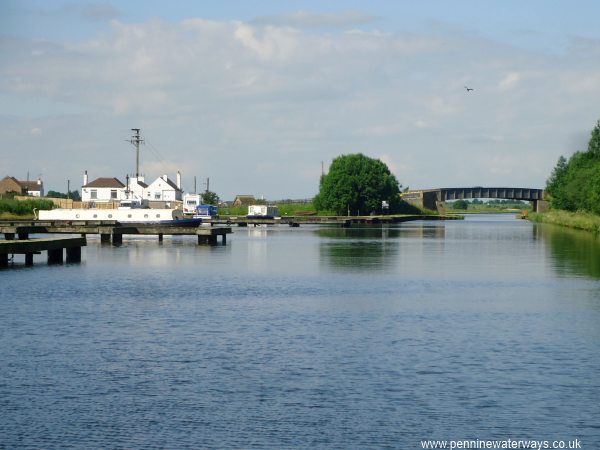 Rawcliffe Bridge visitor moorings and the Black Horse Hotel.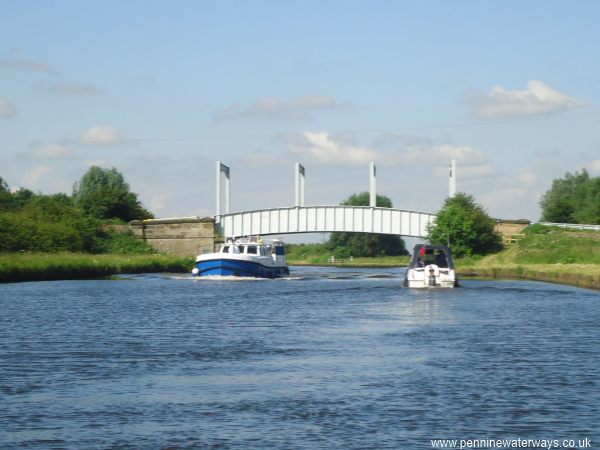 Five miles from the River Ouse is New Bridge, which carries the A614 across the canal. The settlement of New Bridge takes its name from the bridge across the Dutch River, which runs alongside the canal at this point.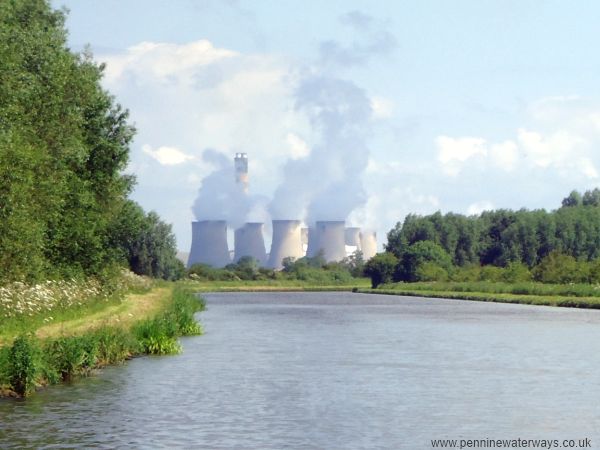 Looking back as the canal curves to the left then to the right, there is this view towards Drax Power Station.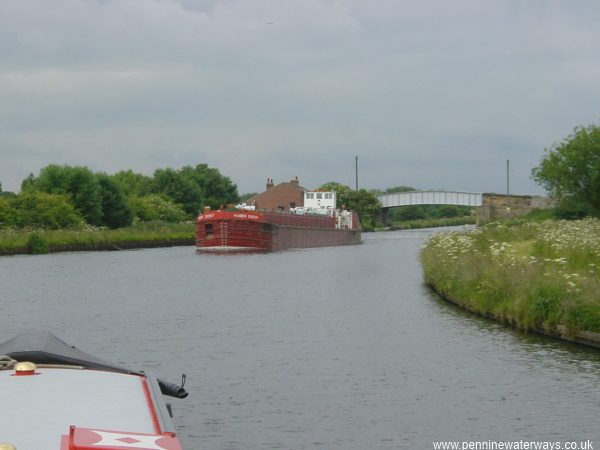 The barge Humber Energy heads towards Goole in 2003,, with Beever's Bridge in the background.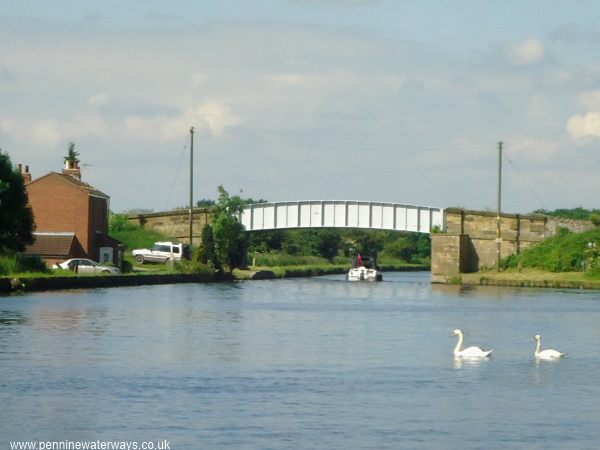 Beever's Bridge.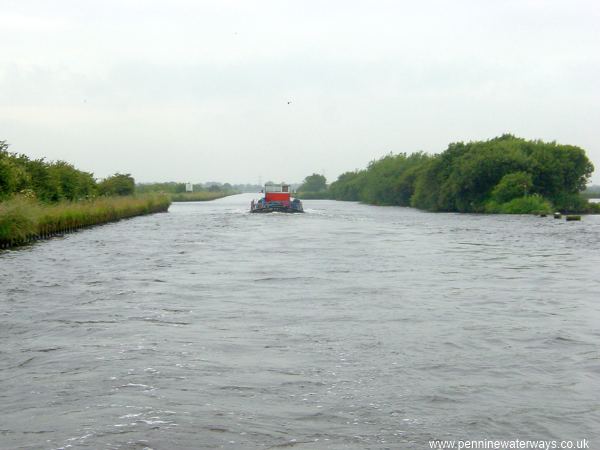 Less than a mile west of Beever's Bridge, the New Junction Canal joins on the left. Opposite the junction is Southfield Reservoir, seen through the gap on the right.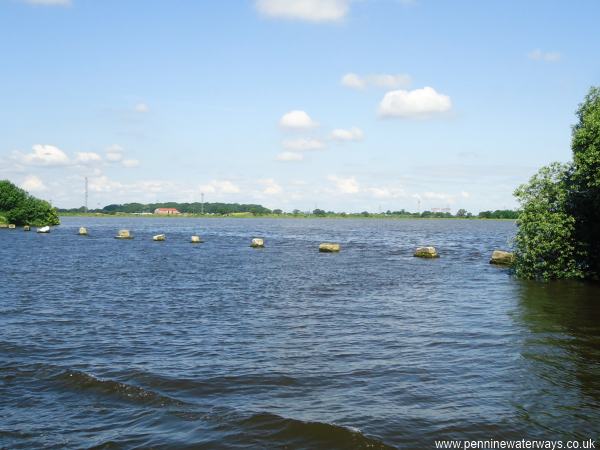 Southfield Reservoir adjoins the navigation and adds additional water capacity for the pound between Pollington and the tidal lock at Goole, rather than a supply of water that can be fed into the canal.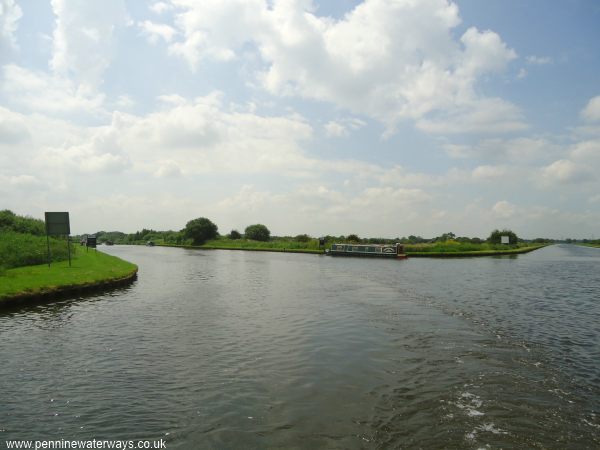 Sykehouse Junction, sometimes called Southfield Junction. The New Junction Canal goes off to the left while the Aire and Calder Navigation continues straight ahead on the right of the photo.