Stainforth Bridge. Stainforth was once a small market town but has more recently been a coal mining town, being the home of Hatfield (Main) Colliery.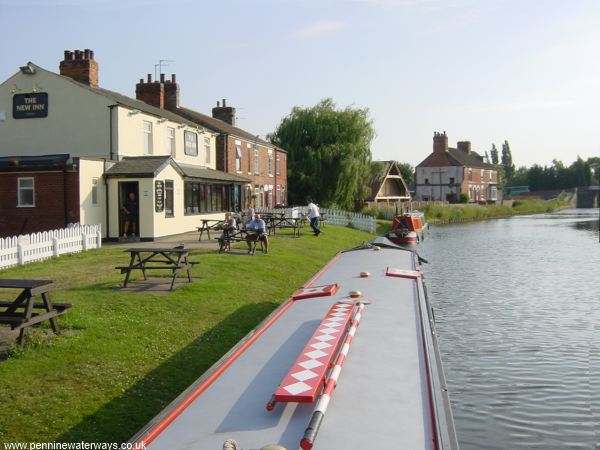 The New Inn, Stainforth, with Stainforth Bridge on the right.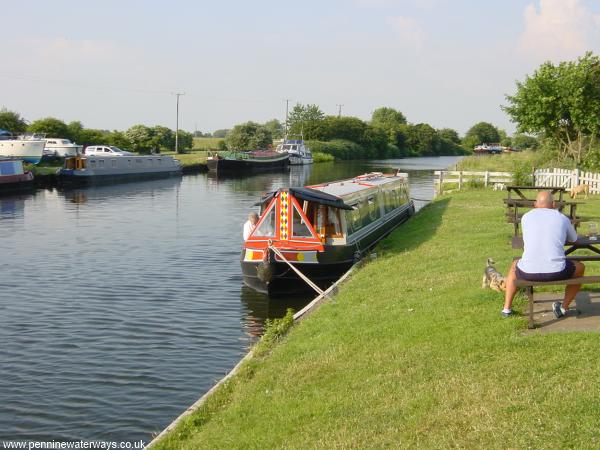 Looking east at Stainforth. Where there is a slight bend to the right in the distance, the canal originally went straight ahead, through Stainforth Side Lock and into the tidal River Don. The remains of the lock are now within a small marina.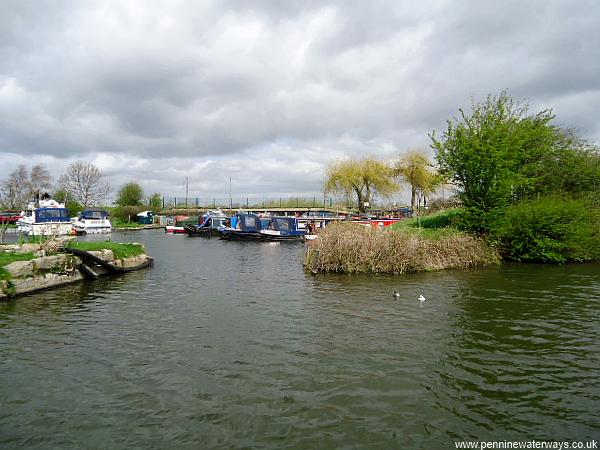 The entrance to the small marina just east of Stainforth. The site of Stainforth Side Lock, which led into the tidal River Don, was between the two trees, right of centre.
View Larger Map
Interactive Google Aerial View showing location of former Stainforth Side Lock. The remains can be seen in the area of trees in the centre.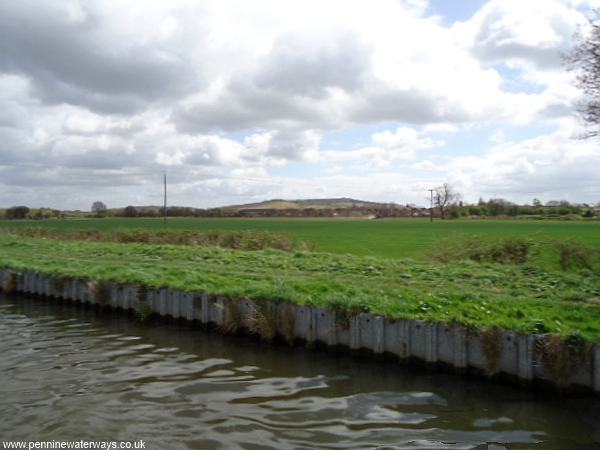 To the east of Stainforth, the flat landscape is relieved by small hills. However, these are artificial hills created from the mounds of coal mining waste (slag heaps). There are plans to build a 500-berth marina alongside the canal in this area.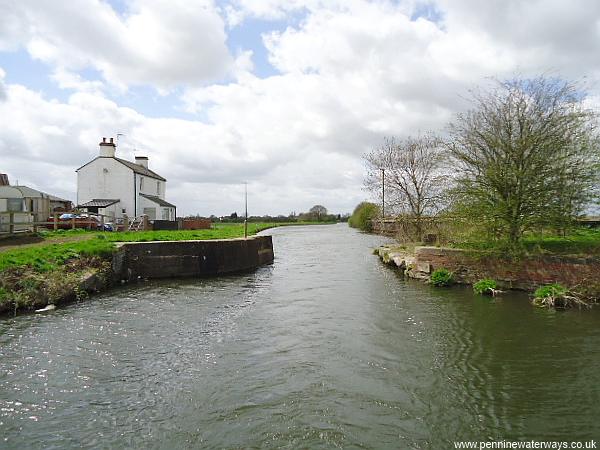 The site of Ramskir Bridge.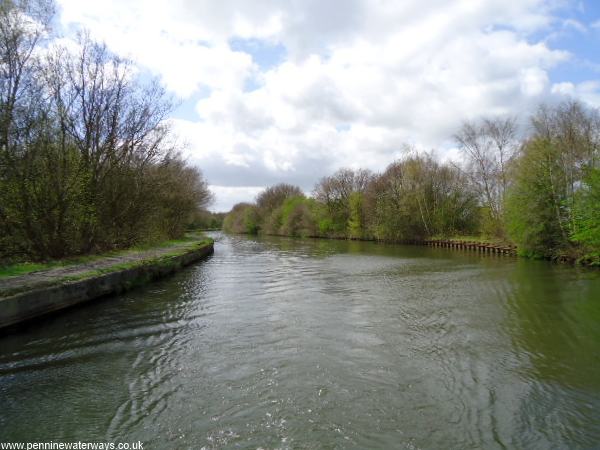 Between Ramskir Bridge and Thorne, the canal meanders slightly as the flat landscape is masked by trees.