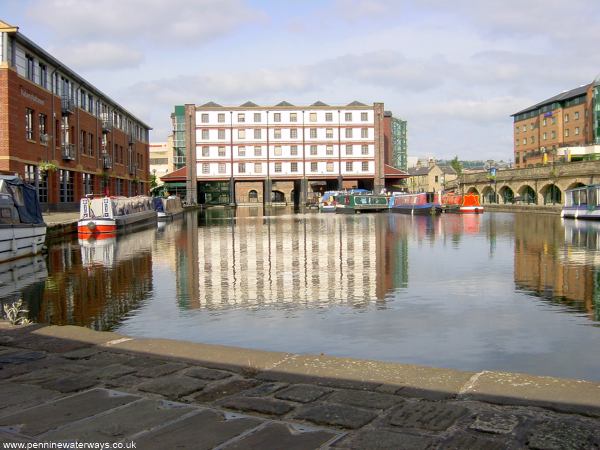 Sheffield Basin, the start of the virtual cruise, looking across to the Straddle Warehouse.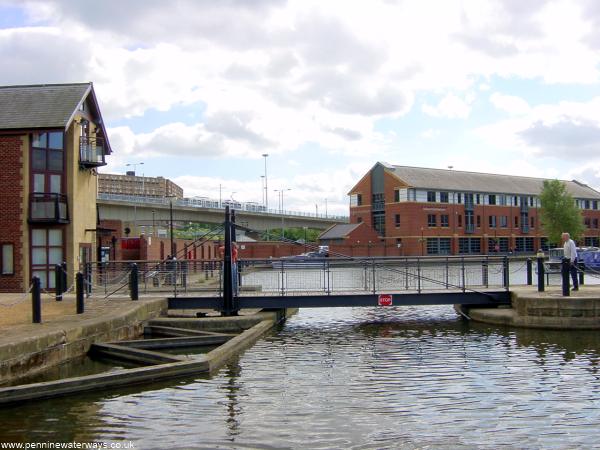 The swing bridge that marks the entrance to the basin.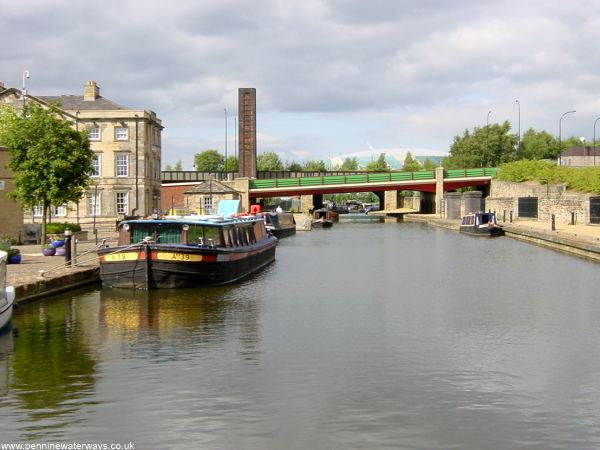 Looking north-east along the Sheffield and Tinsley Canal, with the Sheaf works to the left.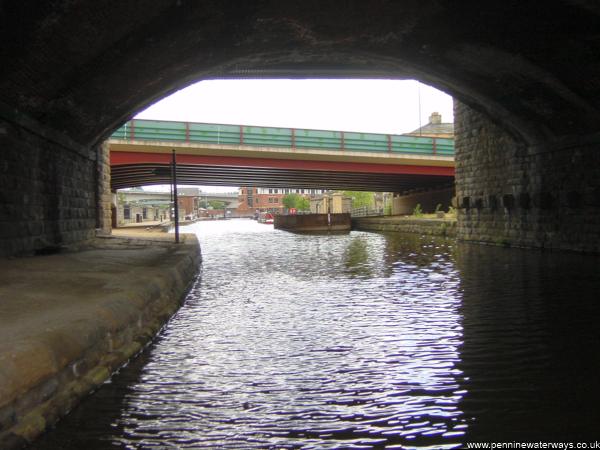 Looking back through the railway and road bridges to Sheffield Basin.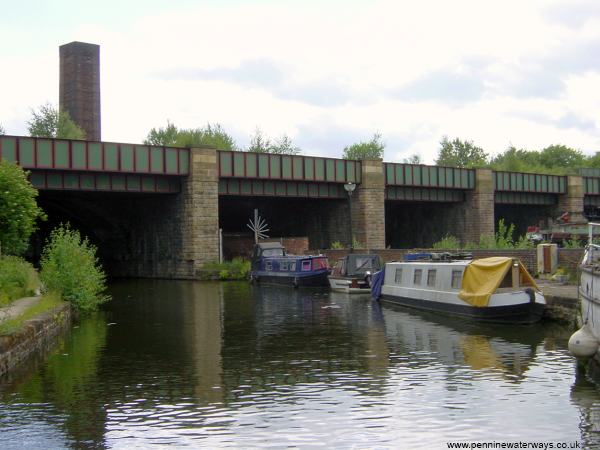 Railway viaduct with boatyard on the right.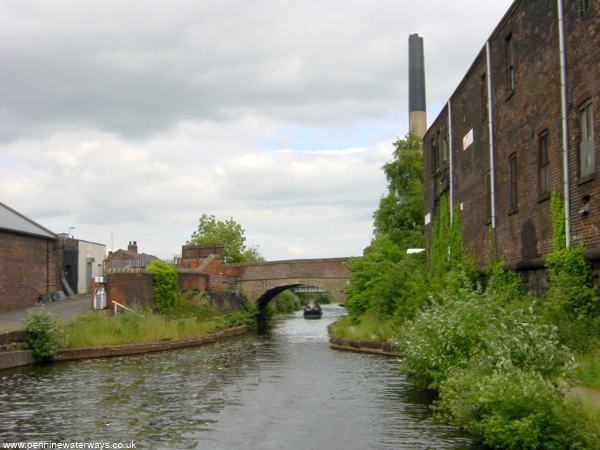 Cadman Bridge.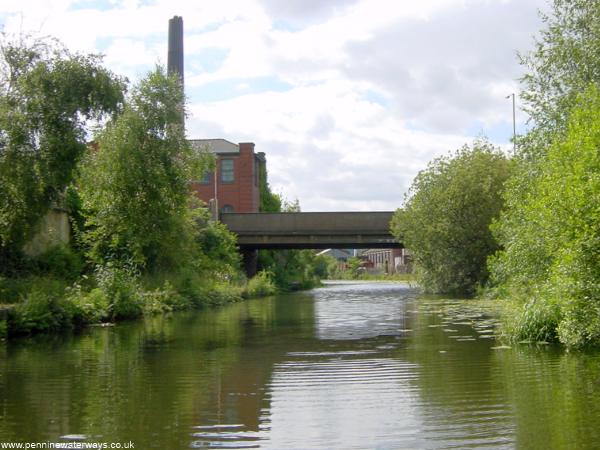 Bernard Road Bridge.