Sheffield Canal Basin, now known as Victoria Quays, is at the head of the Sheffield and Tinsley Canal, close to Sheffield City Centre. The basin dates from 1814, when the canal opened to connect with the River Don Navigation, allowing canal boats to reach the heart of Sheffield for the first time.
The basin was a busy, thriving transhipment point for many years, but trade declined as more goods were moved by rail and later by road. By the 1970s, it had declined into a forlorn and unwelcoming state, with the warehouses becoming dilapidated.
The whole area received a new lease of life in the 1990s, when the warehouses were restored and new buildings were added. The Sheaf works were turned into a pub, the derelict railway arches were converted into shop units and a marina was created on one side of the basin.
The city centre, Super-tram route, bus and train stations are all just a few minutes walk from the basin, making it a useful destination for boaters.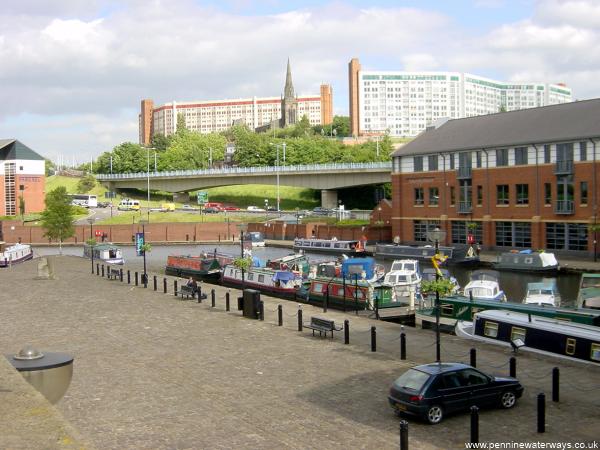 Looking east across the basin from the Hilton Hotel towards the Super-tram viaduct and Hyde Park flats.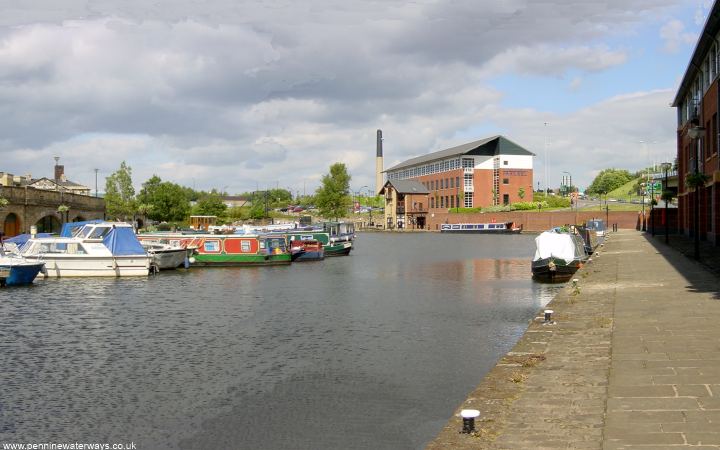 Looking north, with the former railway arches on the left.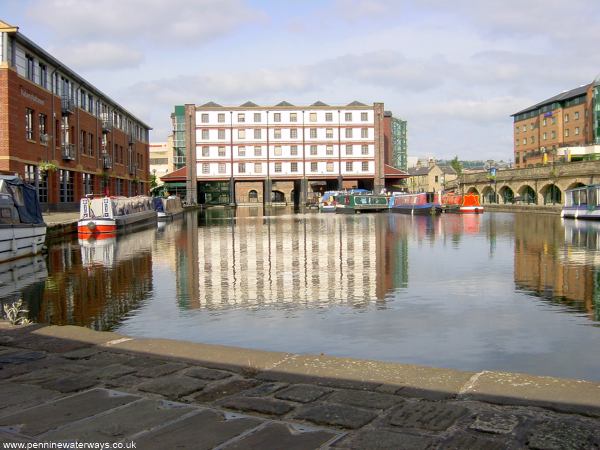 The "Straddle" Warehouse, built on stilts across the basin, at a time when more storage space was needed but there was no room to expand.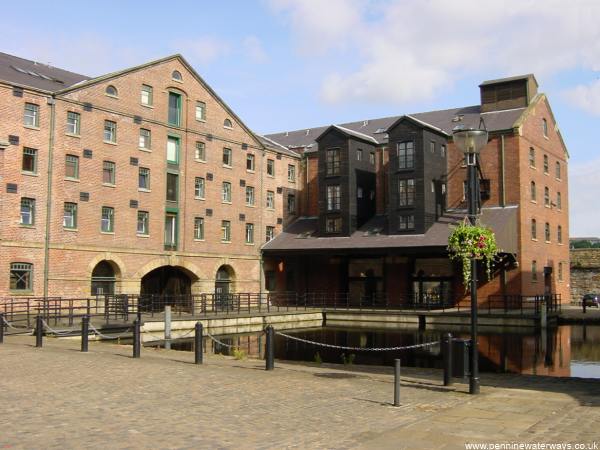 The Terminal Warehouse, or Grain Warehouse, with loading bays where the boats could go inside for the grain to be unloaded under cover before being sent on to breweries. The building has now been converted into flats.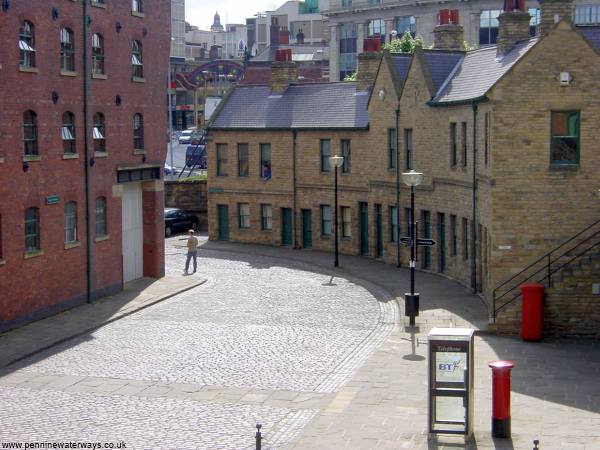 The Merchants' Crescent, a row of merchants' houses which are now offices. The Grain Warehouse is on the left and the buildings of the city centre can be seen beyond.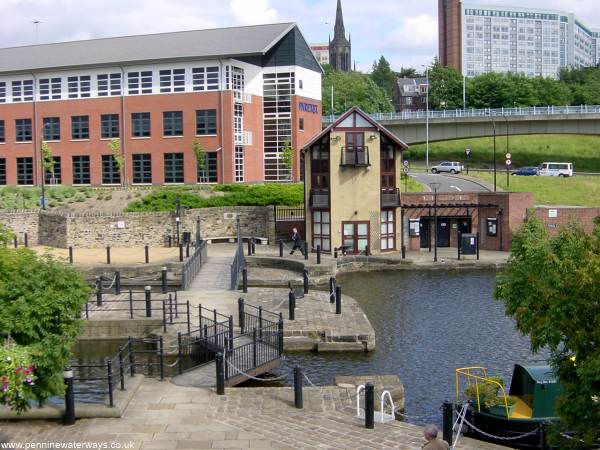 The entrance to the restored dry dock in the foreground, and the swing bridge giving access to the basin.
View Larger Map
Interactive Google Aerial View of Victoria Quays, Sheffield Canal Basin.