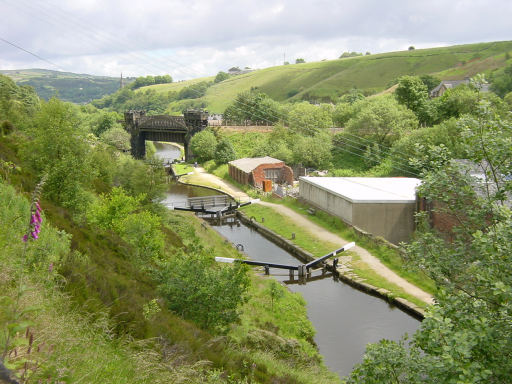 Looking back northwards across the two lower locks at Gauxholme and the castellated railway bridge towards Todmorden.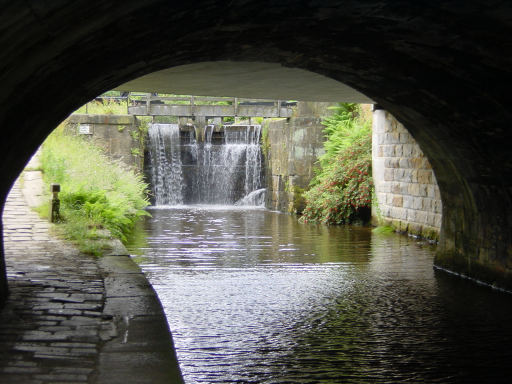 The top lock of the three Gauxholme locks is immediately south of the bridge under the Bacup road.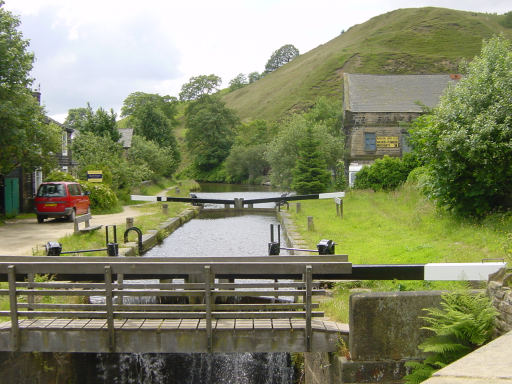 The top Gauxholme lock seen from Bacup Road Bridge.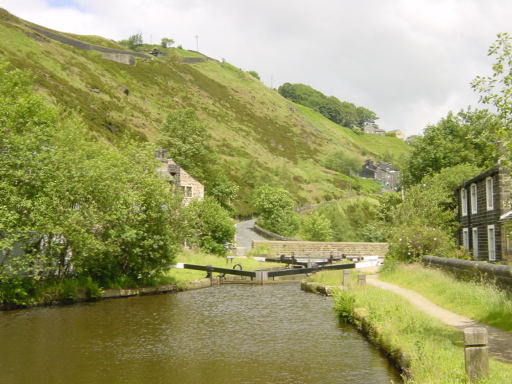 Looking back to the top lock at Gauxholme.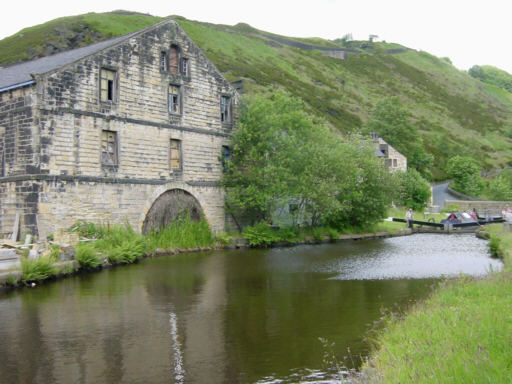 Stone warehouse at Gauxholme, built in 1798.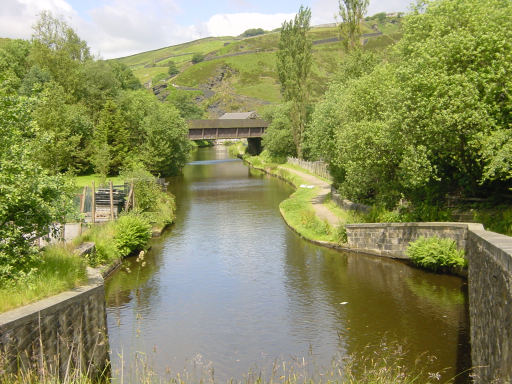 The railway re-crosses the canal on Gauxholme Railway Bridge just below Copperas House Bridge.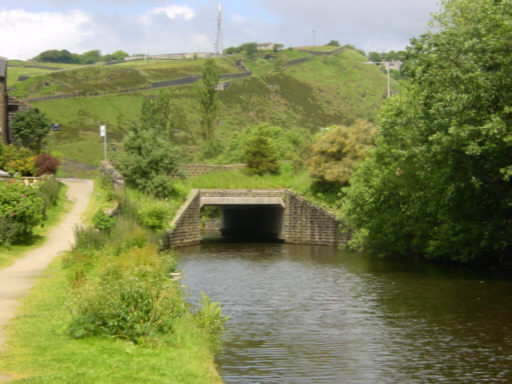 The restored Copperas House Bridge carries the main Todmorden to Littleborough road.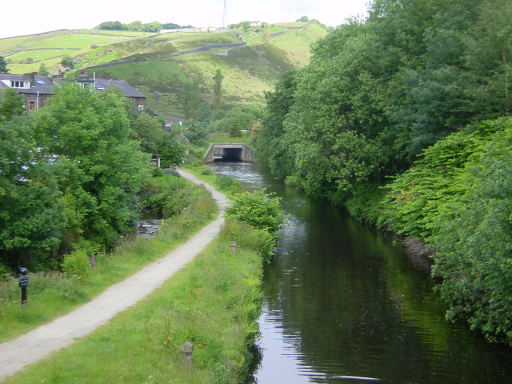 Looking back to Copperas House Bridge.
Smithyholme Lock, looking south.