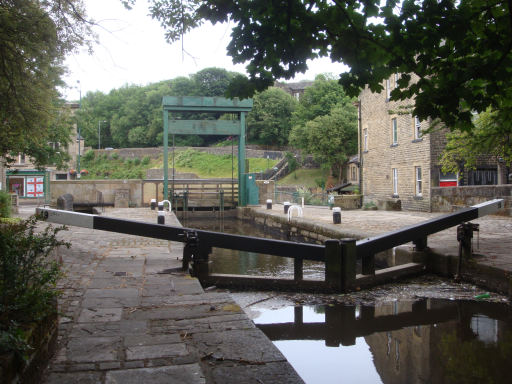 Lock 19, Todmorden Lock, alongside Rochdale Road, has had its tail gates replaced with a guillotine gate.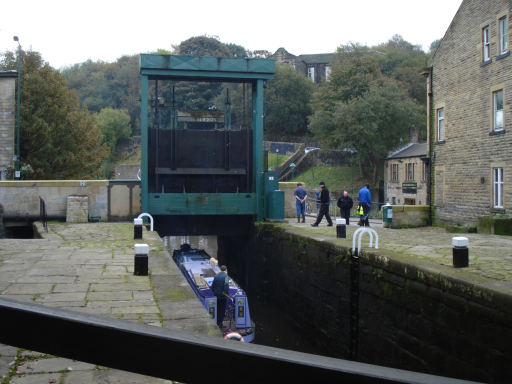 When the lock is empty, the guillotine gate is raised to allow boats to pass below.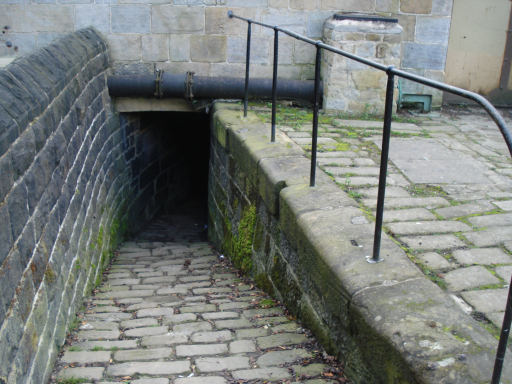 The towpath emerges up this ramp to the lockside.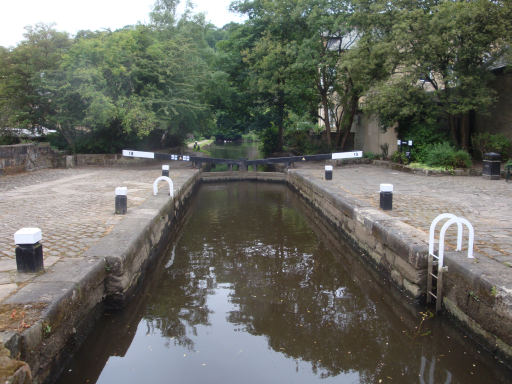 Looking upstream at Lock 19.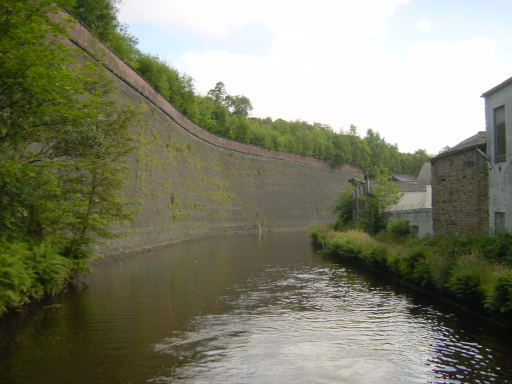 "The Great Wall of Tod" - this huge brick retaining wall supports the railway as it enters Todmorden from Lancashire. It is said to have taken some four million bricks to construct.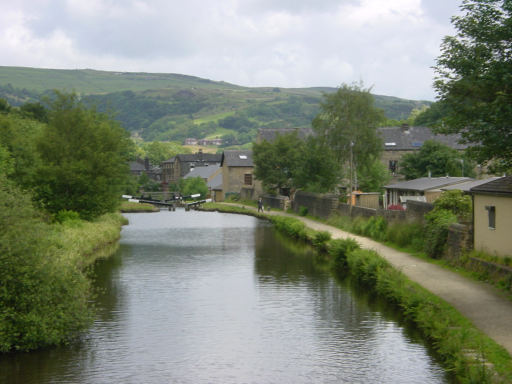 From Todmorden the canal turns southwards towards Littleborough and starts to climb steeply. Looking back to Wadsworth Mill Lock.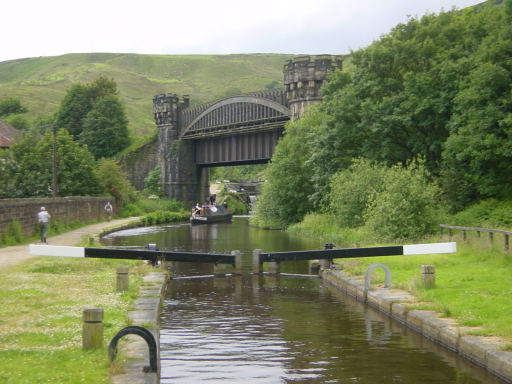 The Manchester to Leeds railway crosses on Skew Bridge, seen from Shade Lock, with the Gauxholme locks visible beyond. The bridge, which has ornate castellated turrets, is an striking example a skew railway bridge, crossing the canal at a very acute angle. The bridge was originally supported by hangers from the cast iron arches but was later reinforced by a girder structure underneath and wrought iron trusses, following the collapse of the cast iron railway bridge across the River Dee at Chester. Some websites incorrectly call this "Gauxholme Viaduct" but that is the name of the
17-arch stone viaduct
carrying the railway a little south of this bridge.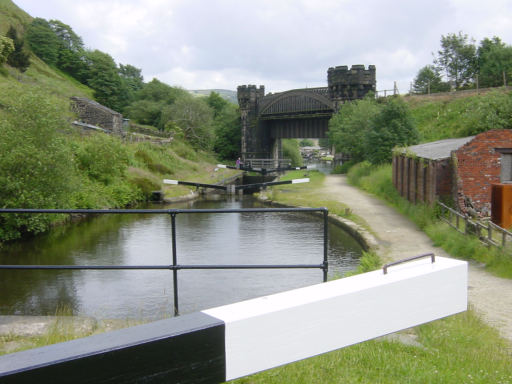 Looking back to the railway bridge from the Gauxholme locks.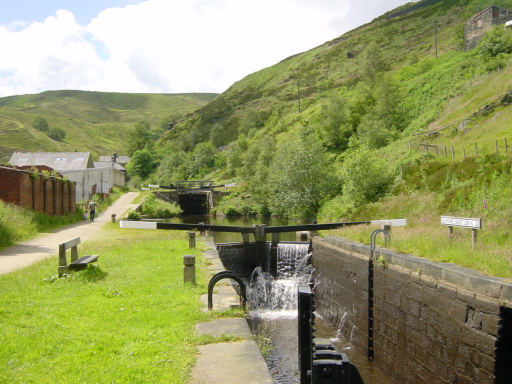 The canal climbs the steep sided Calder valley towards Walsden. This picture shows the two lower locks of the Gauxholme flight of three locks.