When the major restoration projects on the canal started in 2001, there were still a large number of locks requiring restoration between Rochdale and Manchester. Some, like the Blue Pit top lock (number 51) in Castleton, need little more than cleaning up, re-pointing and new gates fitting.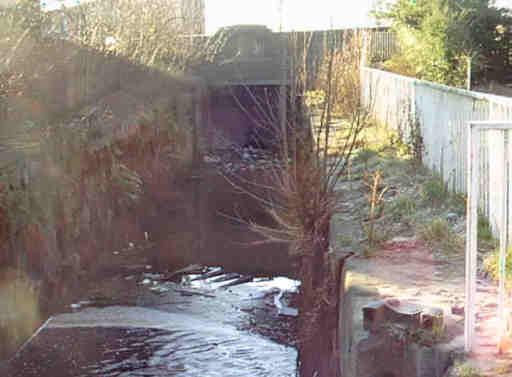 Blue Pit top lock (number 51) in Castleton, before restoration.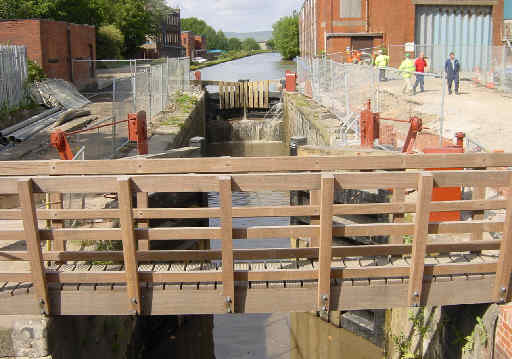 June 28th 2002: Lock 51 looking east, showing the new gates and wooden lock tail bridge. The brick wall alongside the lock has been removed to allow access to the gates and paddle gear. The off-side balance beams will be mechanically operated because of the restricted space along the lockside.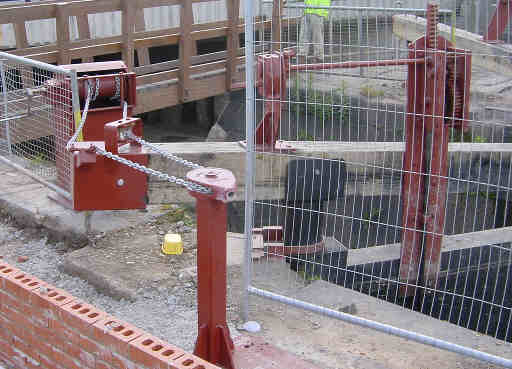 June 28th 2002: The off-side tail gate of Lock 51 is opened by this windlass-operated chain mechanism which is fairly effortless to use.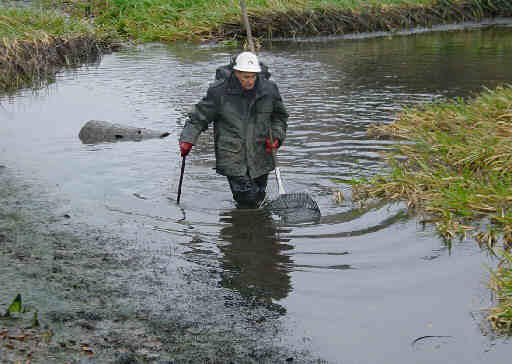 December 3rd 2001: A British Waterways conservationist collecting the fish from the pound below Castleton bridge which was being drained to allow the replacement of the lock gates of Lock 52.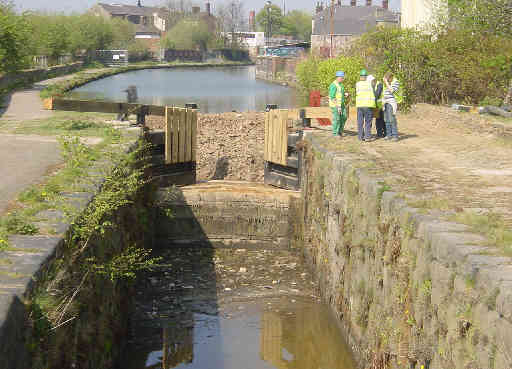 April 24th 2002: Blue Pit middle lock (52) at Castleton has had its gates restored. Vegetation on the chamber walls still requires clearing.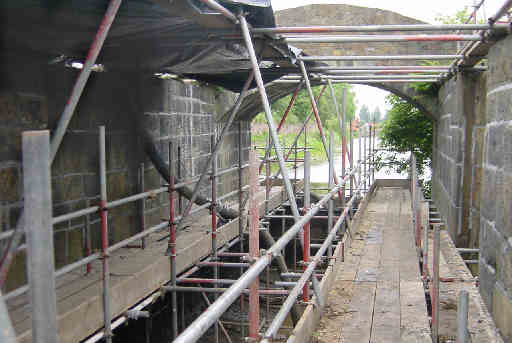 June 13th 2002: The chamber walls of Lock 52 have been cleaned of vegetation and are being pointed.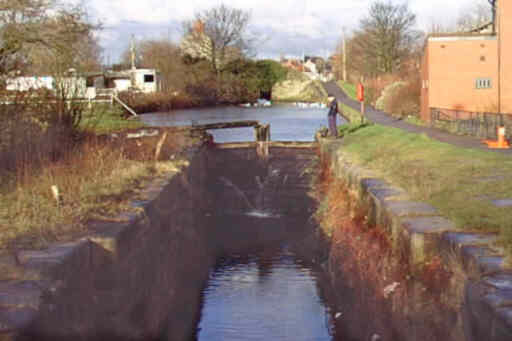 Looking north at Rochdale Road bridge at Laneside Locks, Slattocks. These locks also needed new gates and to be cleared of vegetation.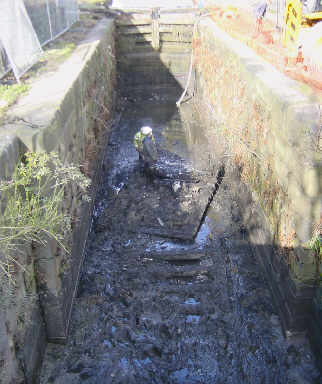 Febuary 27th 2002: Restoring Slattocks Locks between Castleton and Middleton. The old lock gates, buried in the mud in the bottom of the lock chamber, are being removed.

Next page: M62 crossing, Castleton