<! -- Page Content -->


These pages shows places where the former Ashton Road West Bridge in Failsworth, which had been dropped and culverted, has been re-built as part of the canal restoration.

August 1st 2001: Ashton Road West bridge, looking north west before work started.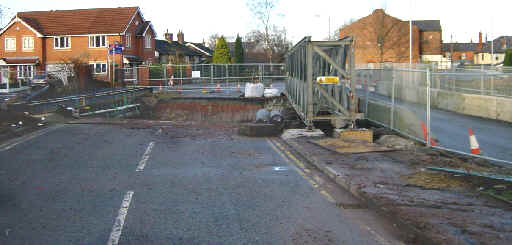 December 27th 2001: A roadway has been built across a temporary embankment to the east of the bridge site (on the right). The infilled bridge area has now been excavated.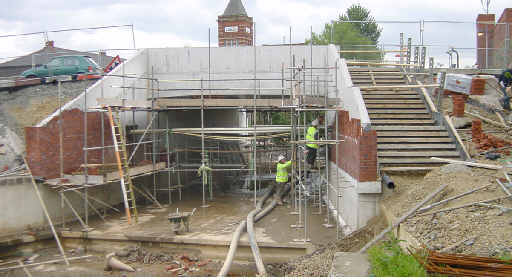 June 13th 2002: Looking east. The side walls, roof, wing walls and a parapet of the bridge have been constructed. Steps are under construction.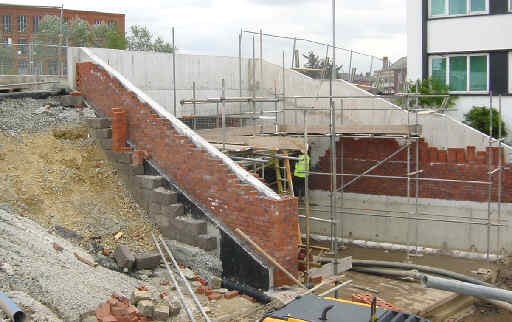 June 13th 2002: Looking south-east. The walls are being lined with brick.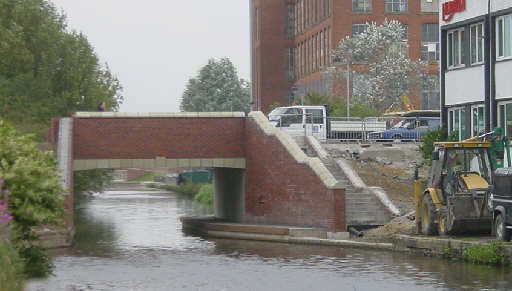 My thanks to Wrekin Construction for providing access to the site to take these photographs.

Next page: Ashton Road West bridge, Failsworth, page 2