<! -- Page Content -->


These pages shows photographs taken during the reconstruction of Smithy Bridge, Littleborough.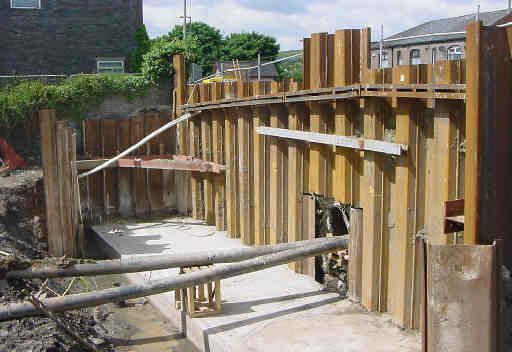 June 8th 2001: Looking north on the west side of the bridge. The new bridge will be a box culvert, including a towpath platform. Sections of the new box culvert bridge are to be constructed in situ on each side of the in-filled former bridge. The service pipes and cables will then be diverted across these new sections before the central section is excavated. The "flume" pipes maintain the flow of water to the next section of canal.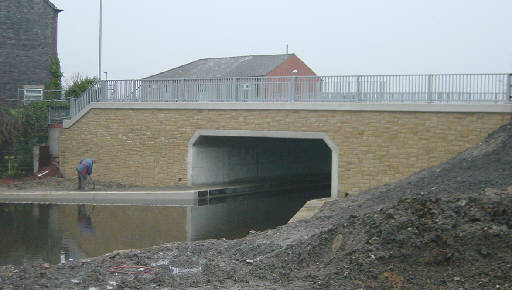 January 7th 2002: View in a similar direction showing the completed bridge. A platform for the towpath has been constructed along the left side of the bridge. The concrete face has been clad with stone. The towpath is still to be completed and steps will be constructed down from the bridge. The channel is now in water.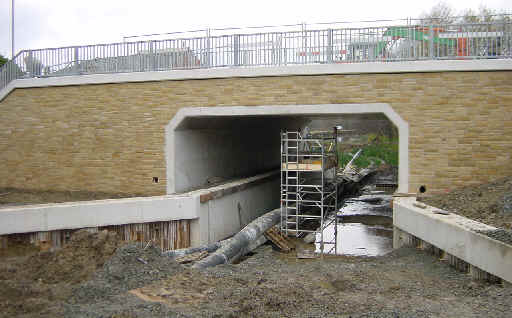 December 3rd 2001: Looking east through the completed box culvert bridge.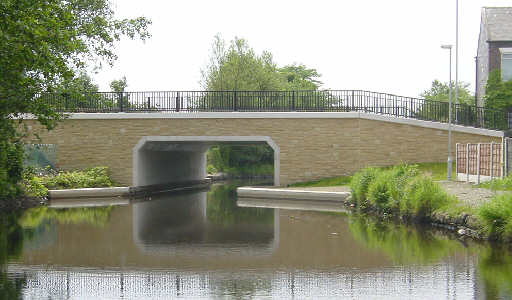 July 4th 2002: Looking west to the completed bridge with the canal back in water.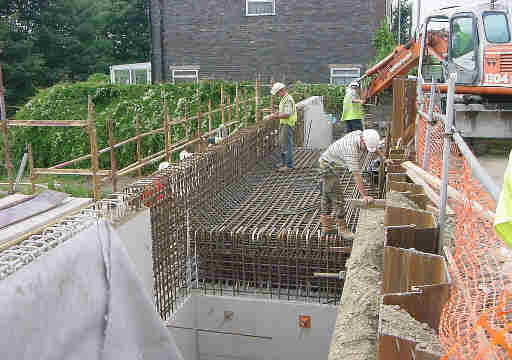 August 1st 2001: Looking north on the west side of the bridge. The western section of the box culvert is nearly ready to have the pipes and cable diverted across. The in-filled bridge to the right can then be removed.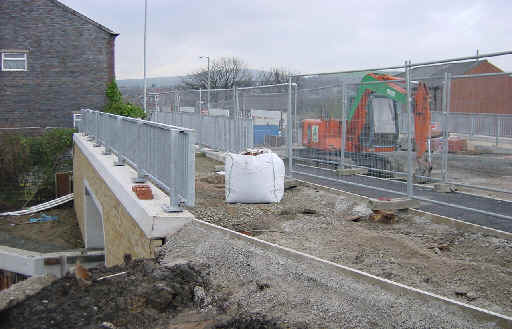 December 3rd 2001: Looking north across the western section. The footway is being constructed above the service duct.

Next page: Smithy Bridge, page 2

My thanks to A E Yates Ltd for providing access to the site to take these photographs.