These pages shows photographs taken during the reconstruction of Ben Healey Bridge, Littleborough.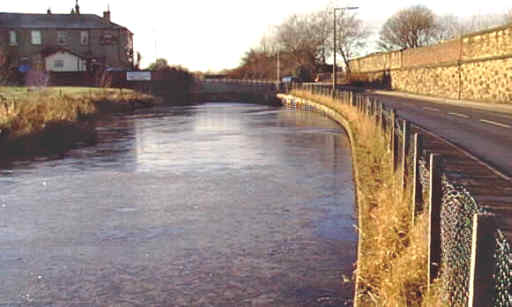 January 2001: Looking west towards the bridge site at Ben Healey, behind Littleborough Station, before work started. The canal had been culverted where Hollingworth Road crosses. This is the western limit of navigation at the start of the current restoration phase.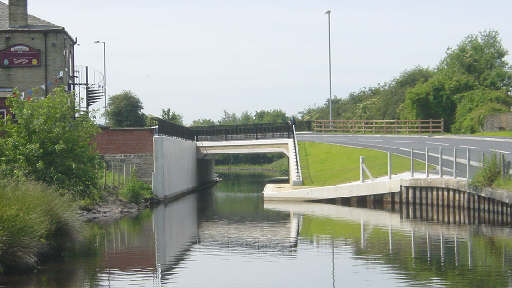 July 4th 2002: The bridge has been built. The road layout and landscaping were finished during May. Work on this site is complete and the bridge is open to navigation.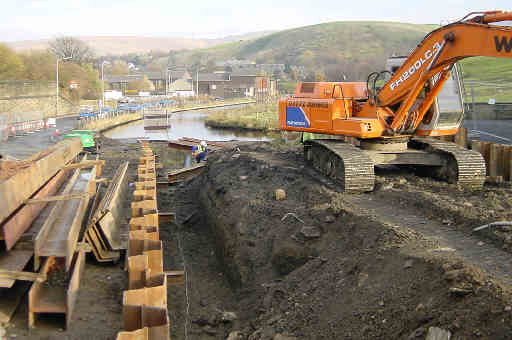 December 3rd 2001: The road has been diverted across the first phase of the replacement bridge (behind the camera, see next page) and preparations are being made to start the second phase. Two rows of sheet piles have been sunk.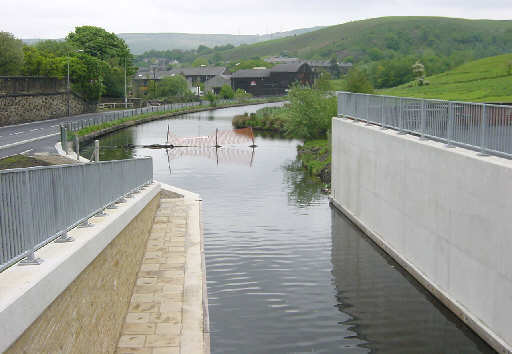 May 20th 2002: The area between the piles has been excavated. A concrete base has been laid. The second half of the bridge and the concrete side walls have been constructed.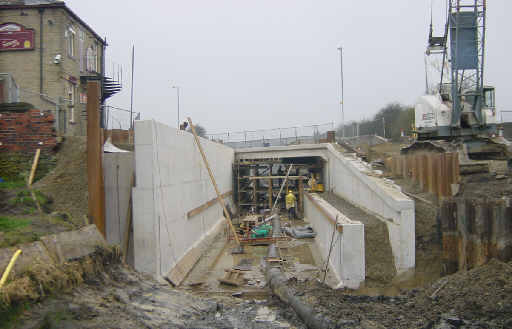 March 25th 2002: Looking west towards the second phase of the construction. The concrete structure of the bridge tunnel is complete. The towpath platform is being filled with hardcore. Wooden fenders have been fitted along the side of the canal channel.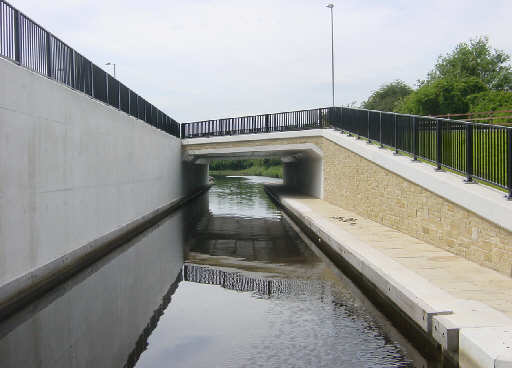 July 4th 2002: Looking west through the completed bridge.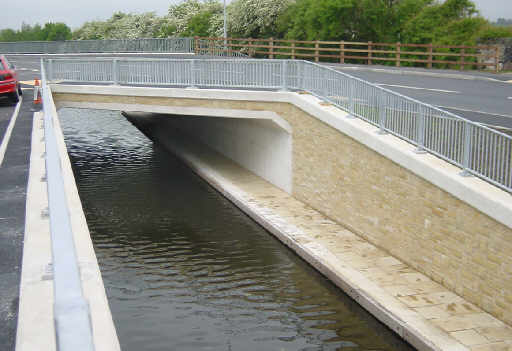 May 20th 2002: Looking west.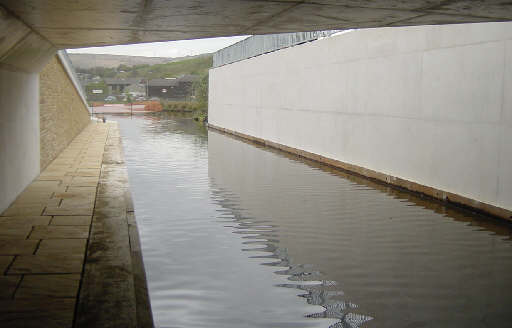 April 22nd 2002: Looking east from below the bridge.

Next page: Ben Healey Bridge, page 2

My thanks to A E Yates Ltd for providing access to the site to take these photographs.