<! -- Page Content -->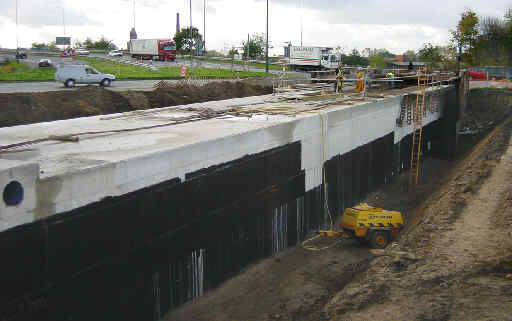 Edinburgh Way October 3rd 2001: Looking west along the excavation where the box culvert tunnel has been constructed. One of the new service conduits can be seen to the left.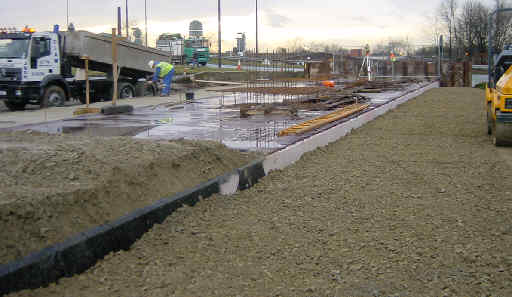 January 30th 2002: The spaces on each side of the western half of the culvert have been infilled carefully, with equal pressure on both sides, to avoid distorting the concrete structure. When the infill is complete, a signal-controlled road junction will be laid out above the culvert to replace the roundabout. A waterproof membrane has been laid above the roof of the culvert.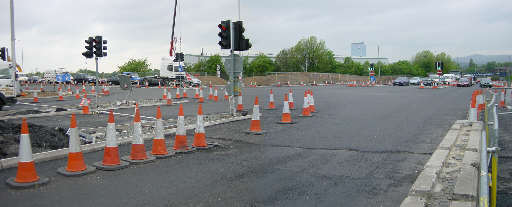 May 20th 2002: Looking west along the line of the box culvert. The roundabout has disappeared and been replaced by a signal-controlled junction.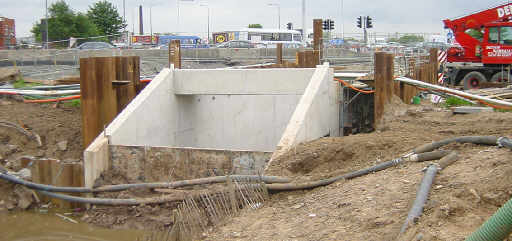 June 13th 2002: To the east of the roundabout, concrete retaining walls have been constructed running down from the top of the tunnel to the wash walls. When the traffic was diverted onto the new junction, construction began of the missing sections of the box culvert tunnel, where the roadway had been.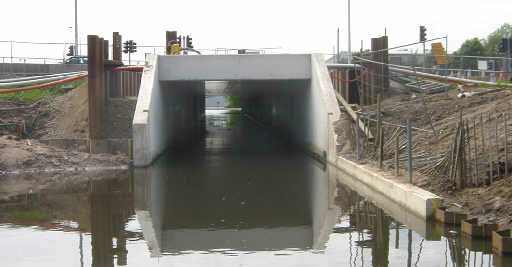 July 4th 2002: The tunnel, now open for navigation, viewed from the east.

Next page: New channel from Edinburgh Way to Gorrels Way