<! -- Page Content -->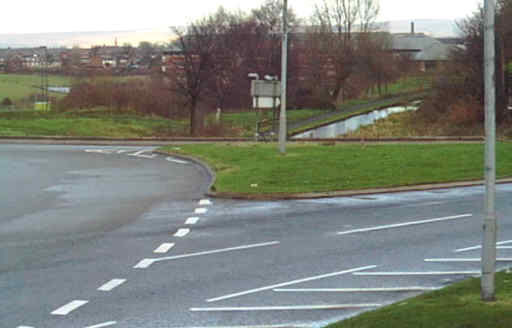 Looking across Edinburgh Way to the canal. The original plan was for the whole roundabout to be raised to allow the canal to pass below, with two box culvert tunnels being constructed. The plan was revised so that the roundabout would be replaced by a signal-controlled junction.
A longer box-culvert to carry the re-aligned roadway has been constructed in the centre of the former roundabout. The new signal-controlled junction is above the box-culvert. A slip road will carry traffic from the motorway heading for Rochdale which will bypass the traffic signals.

The canal will pass through a box culvert 110 metres long, which will not have a towpath.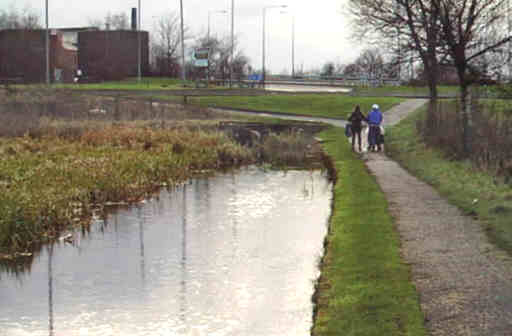 The junction of the busy Edinburgh Way and the A627M motorway seen from the canal, looking west before work started.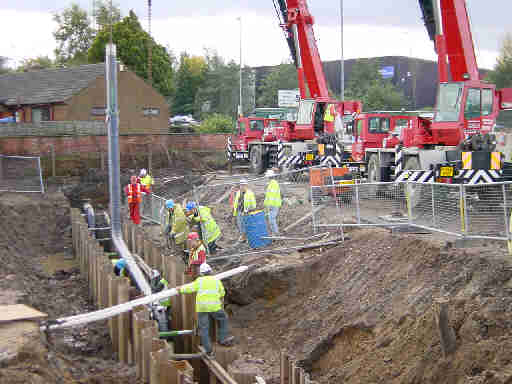 November 1st 2001: A new high pressure gas main is being laid very carefully, using two cranes. The pipe will be held in position be cradles while it is carefully encased. The piles will later be removed and the pipe will be buried beneath the canal.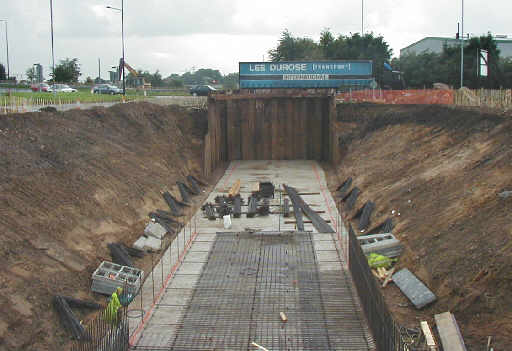 Photo: Balfour Beatty
September 2001: The concrete base has been laid for the box-culvert tunnel.

Next page: Edinburgh Way, page 2