<! -- Page Content -->


This page shows where a sharp bend where the new channel met the original line west of Broadway has been widened to allow broad beamed boats to negotiate it.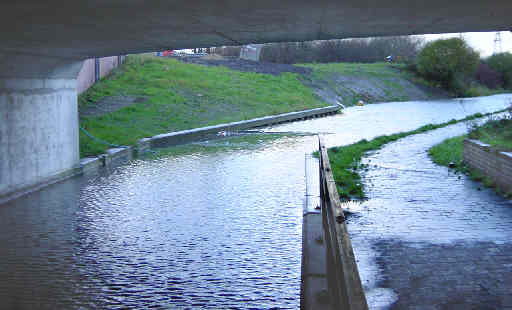 2001: When the bridge below Broadway, alongside the Boat and Horse pub, was constructed, the base of an old pylon meant that the concrete wash wall was built at an angle forming a sharp bend with the bridge. It was later realised that full-sized broad-beamed boats would be unable to get around this corner.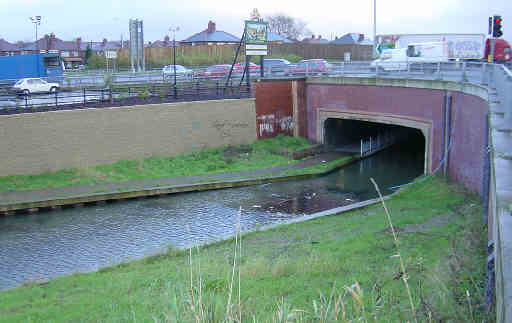 2001: Another view of the sharp corner next to the Boat and Horses pub, Broadway, Chadderton.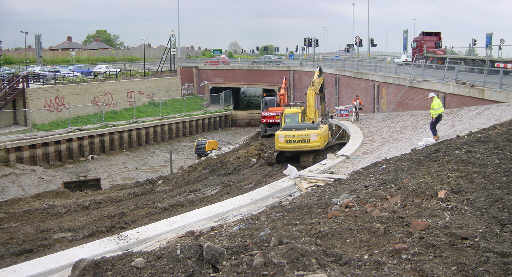 May 20th 2002: Work is under way to widen the canal on this corner. The pylon base has been removed earlier.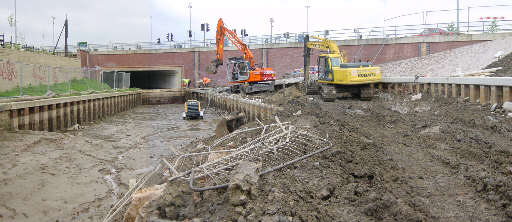 May 20th 2002: The new wash wall, to the right, has been constructed using sheet piles. In the centre of the picture, the sheet piles that formed the line of the original wash wall will shortly be removed.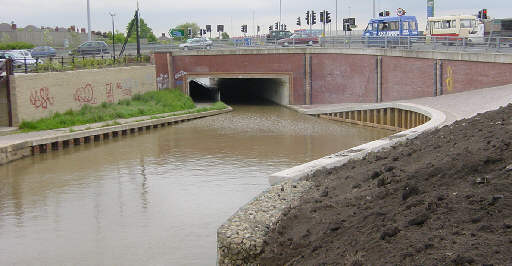 June 13th 2002: The widening of the bend is now complete.

My thanks to Donegan Civil Enginering for providing access to the site to take the last two photographs.

Next page: Failsworth Co-op and Town Centre