<! -- Page Content -->


These pages show the section through Failsworth Town Centre, which had been in-filled. A large Co-op supermarket had been built across the line of the canal. The canal restoration is part of the re-development of the whole town centre area.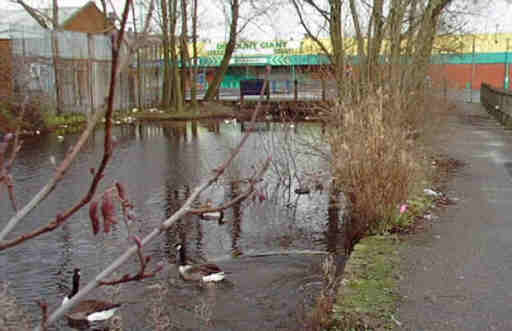 The Co-op superstore was built across the line of the canal at towpath level in Failsworth.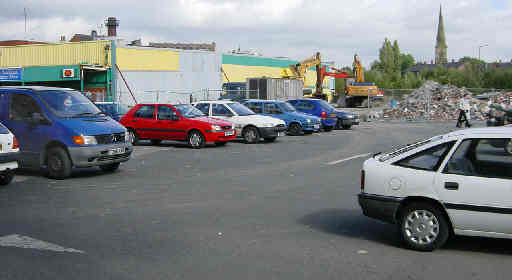 October 3rd 2001: Looking north-east along the former line of the canal at Failsworth. The Co-op store across the line of the canal has been demolished, leaving a view of Failsworth Church. An adjoining store remains open.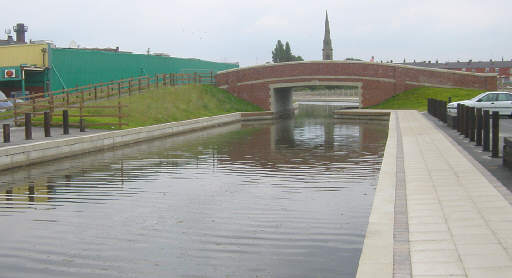 September 5th 2002: The central section of the car park has been closed off. The new channel has been constructed through the site of the store and car park. A new bridge across the channel has been built and is now open for pedestrians. It will also be used by vehicles in the future when the surrounding site has been re-developed.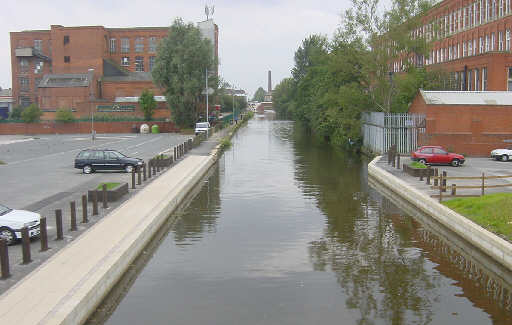 September 5th 2002: Looking south west from the new bridge showing how the new channel is now linked with the existing canal. The temporary footbridge has now been removed.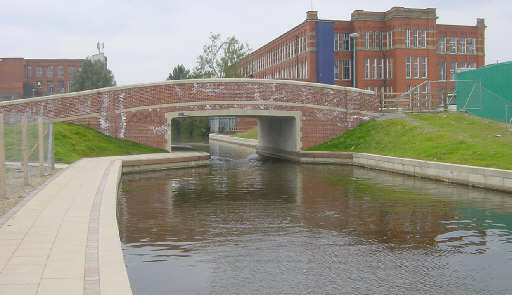 September 5th 2002: The new bridge has been constructed. The concrete walls have been faced with brick.

My thanks to DCT Civil Engineering for providing access to the site to take these photographs.

Next page: Failsworth Co-op and Town Centre, page 2