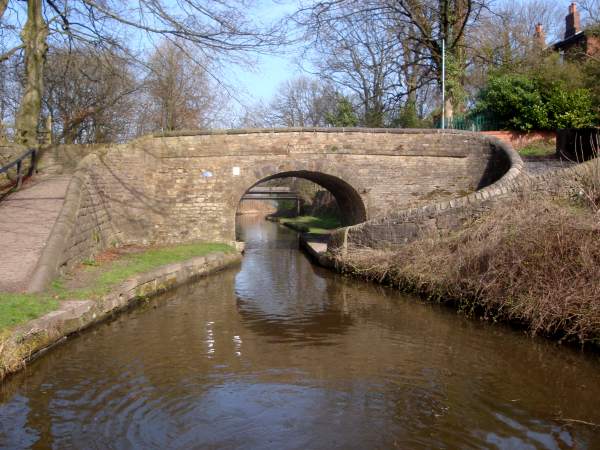 Leaving Hyde, the canal passes under another roving bridge as the towpath changes sides yet again. This bridge, at Woodend Lane, has been named Captain Clarke's Bridge.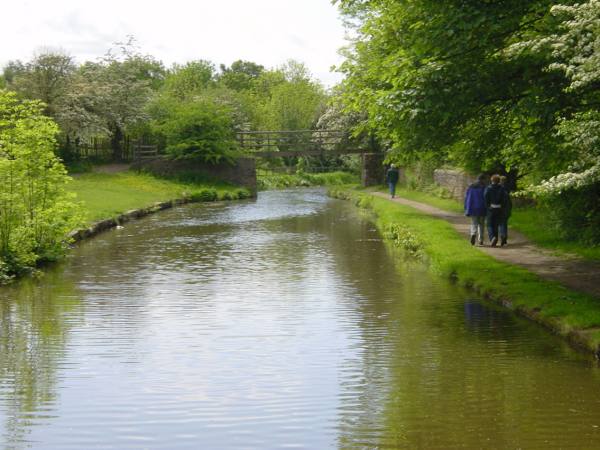 The canal passes Gower Hey Wood on the right and passes under a footbridge.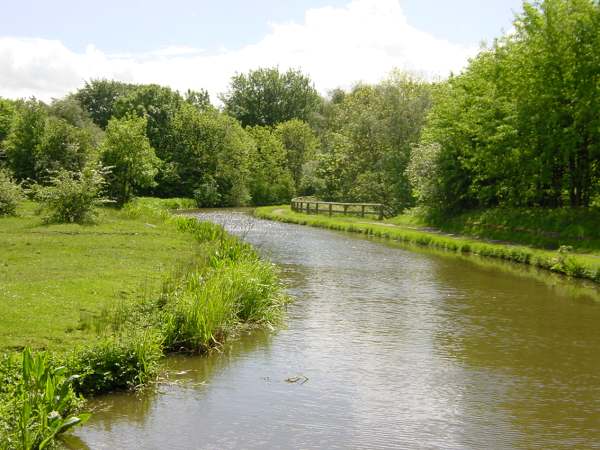 The canal passes fields to the east (left) and the wooded valley of the River Tame to the west.
The canal crosses Apethorne Aqueduct, although this usually goes unnoticed by the passing boaters.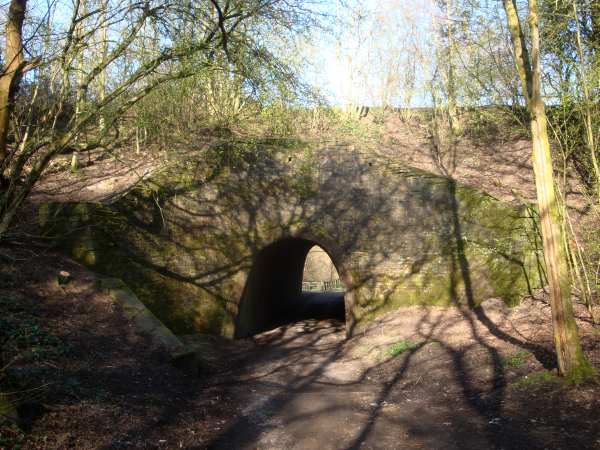 Apethorne Aqueduct from the lane running beneath.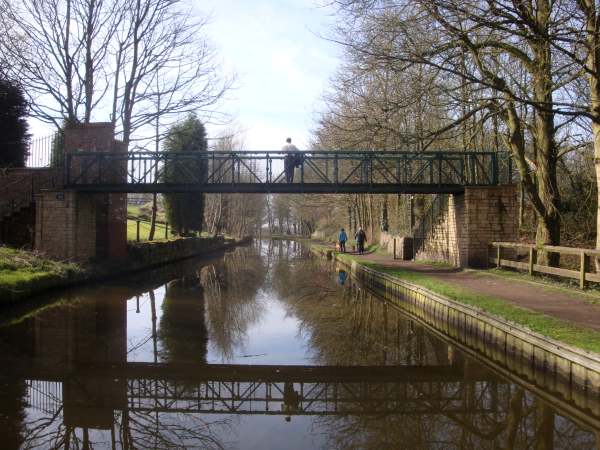 Footbridge near Apethorne Aqueduct.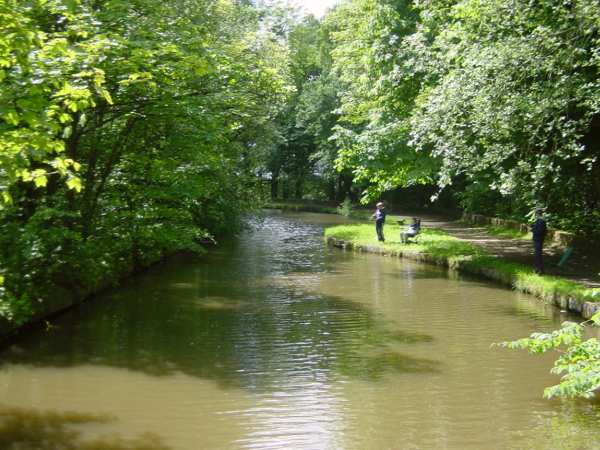 There is a stop-plank narrows just after the canal crosses Apethorne Aqueduct.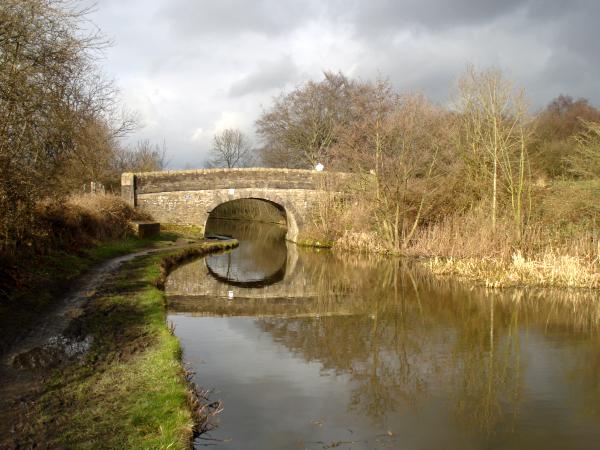 Bridge 10, Murray's Bridge, near Unity Mills.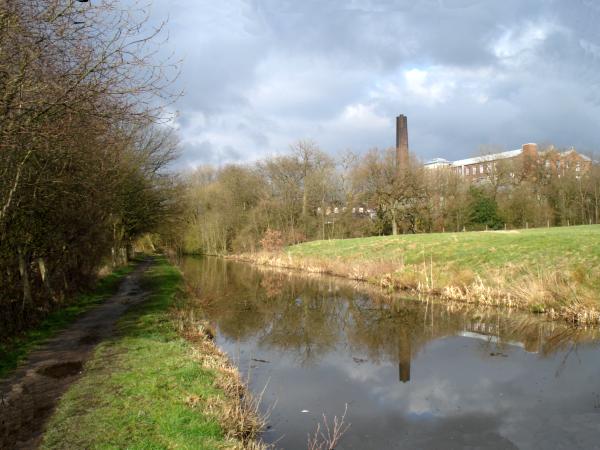 Unity Mills are situated on the hillside overlooking the canal near Romiley. This was originally called Trianon Mill and had a crane and wharf beside the canal.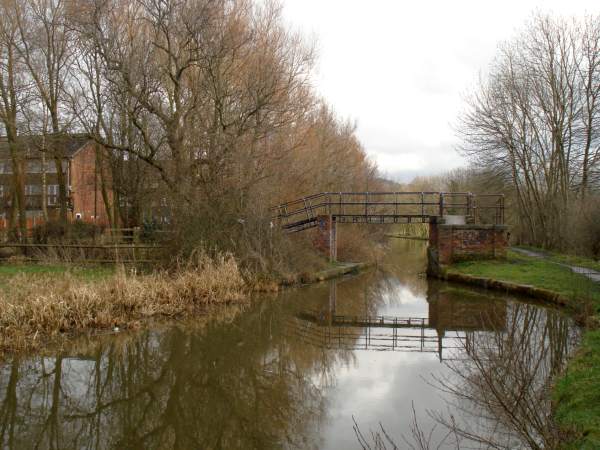 Gravel Bank Bridge, approaching Woodley. A swing bridge has been replaced with this footbridge.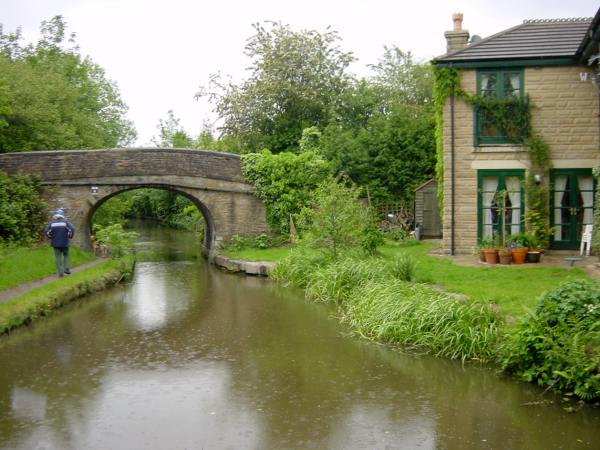 Bankfield Bridge at Woodley.