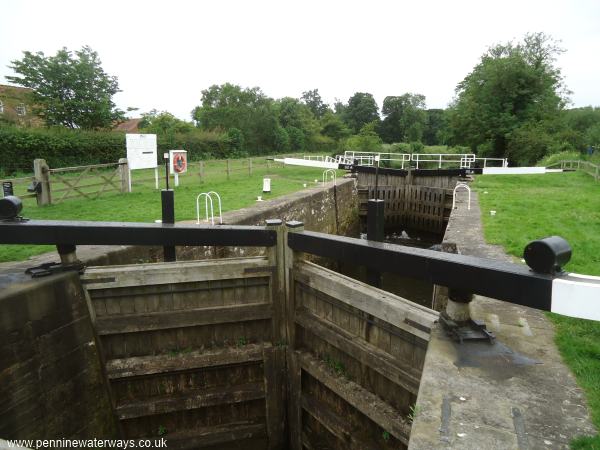 Westwick Lock.
The balance beams at Westwick Lock have extensions to give addirtional leverage.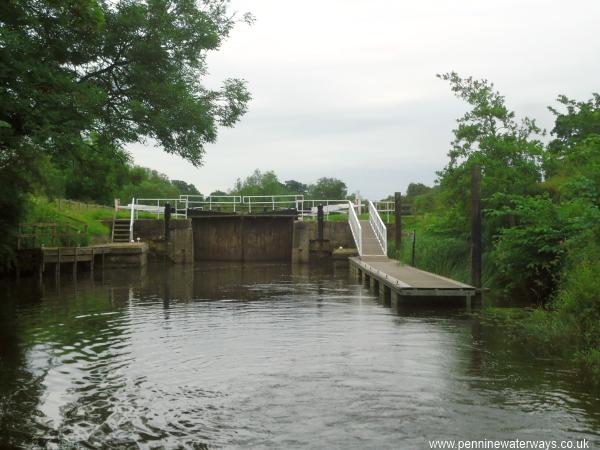 Upstream landing for Westwick Lock.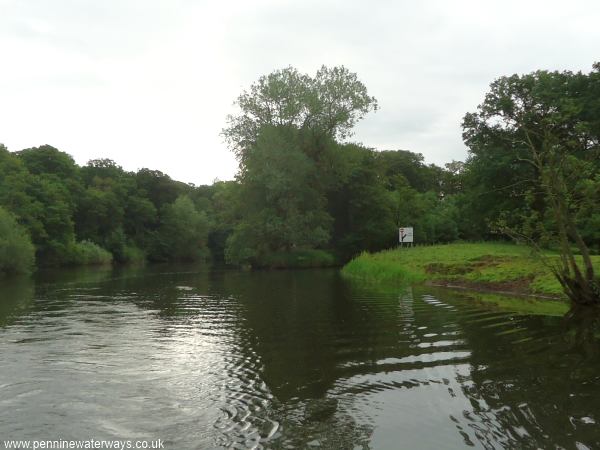 When coming downstream, don't miss the right turn into Westwick Lock Cut. Straight ahead leads to the weir.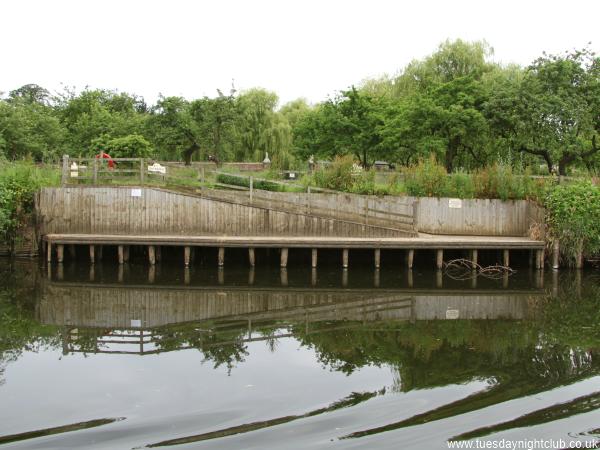 Not far above Westwick Lock Cut are three public mooring stages for visitors to Newby Hall. As well as the attractions of the house and gardens, a miniature railway gives ridea alongside the river.
Photo: Neil Arlidge.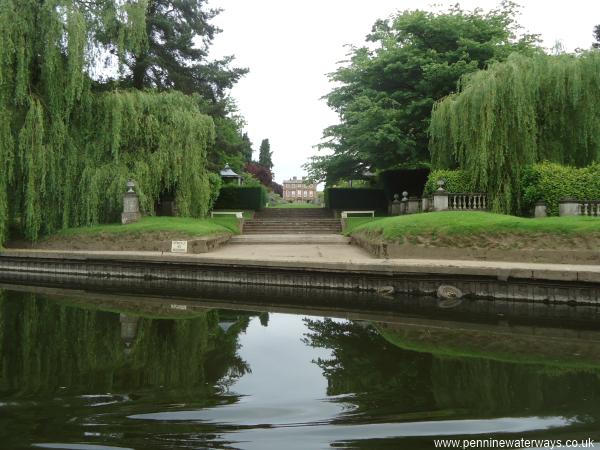 Looking up the tree-lined avenue to Newby Hall. This Grade I Listed Building was partly designed by Christopher Wren. It was built around 1697, replacing an older hall that dated from the thirteenth century.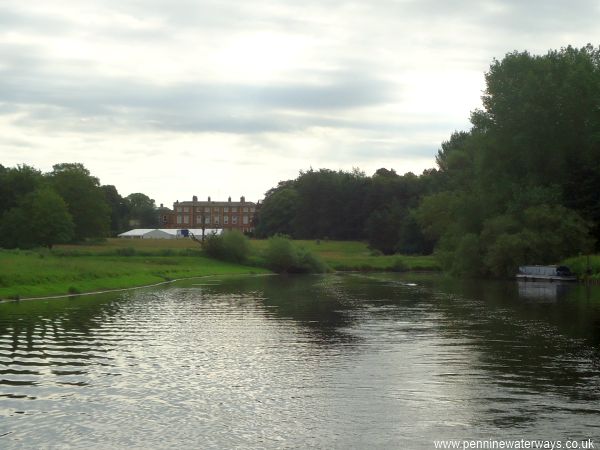 A view looking back towards Newby Hall.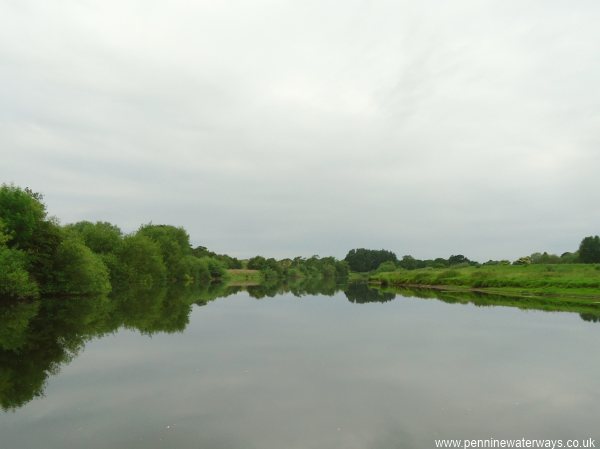 Open flood meadows at Dordy Flats.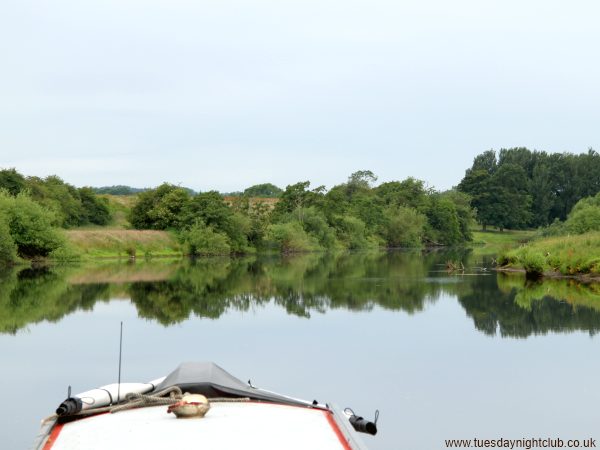 Approaching the start of the Ripon Canal.
Photo: Neil Arlidge.