Keep your eyes open for a channel on the left, which is the entrance to the Ripon Canal.
The Ripon Canal opened in 1773 and was successful until the coming of the railways. It declined over many years, became unusable and was eventually abandoned in 1956. In 1961 restoration began, led by members of the Ripon Motor Boat Club. The canal was opened up in sections, reaching Littlethorpe Road Bridge in 1986 and Ripon Canal Basin in 1996.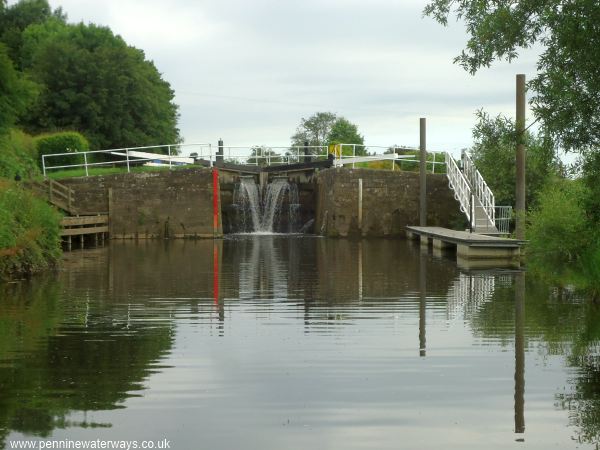 Approach to Oxclose Lock, the first lock on the Ripon Canal.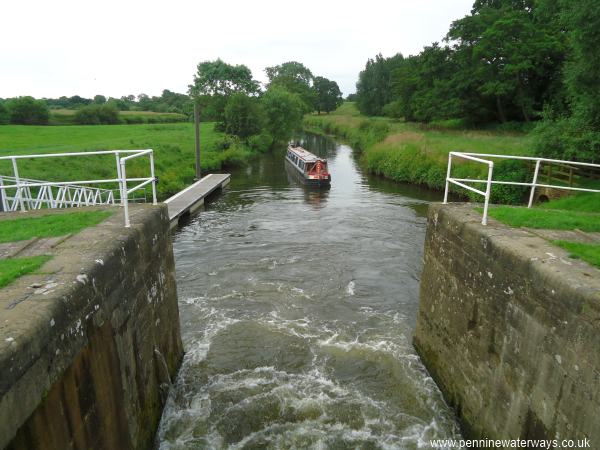 Looking back from Oxclose Lock along the channel leading from the River Ure.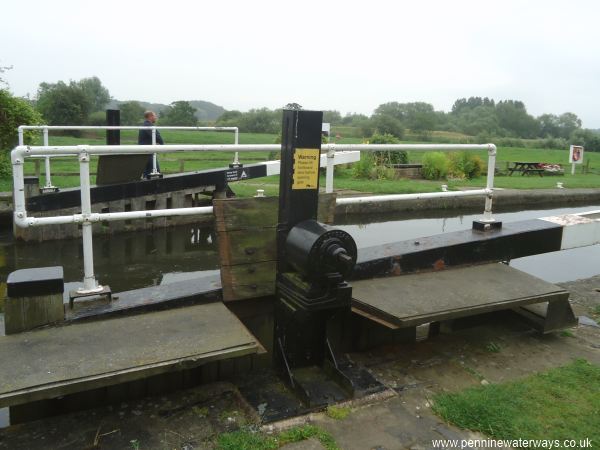 Notice that, because of the positioning of the ground paddles, part of the walkway on each gate needs to be lifted to open the gate fully.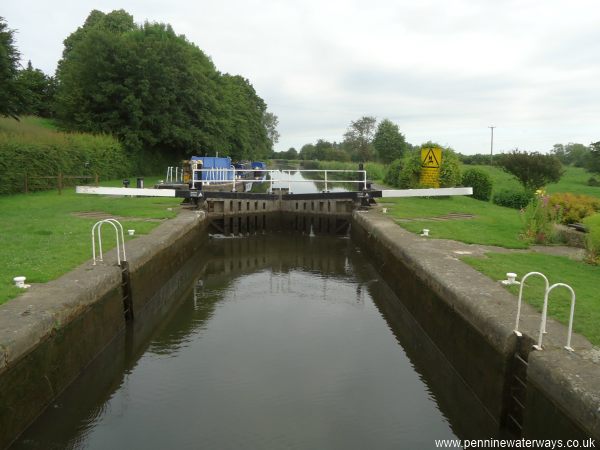 Looking along the Ripon Canal from Oxclose Lock.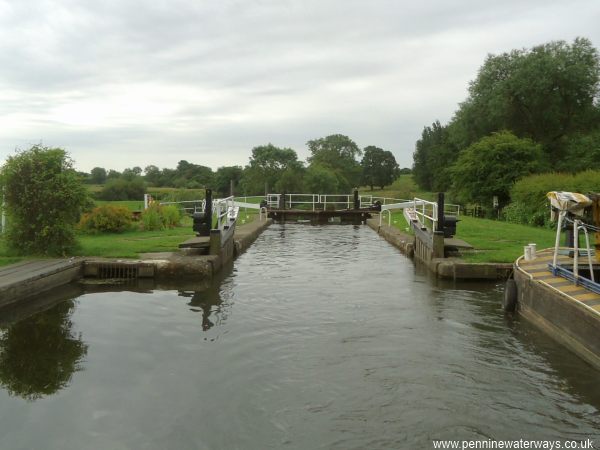 Looking back to Oxclose Lock. The gates have been left open for another boat approaching the lock from the direction of Ripon.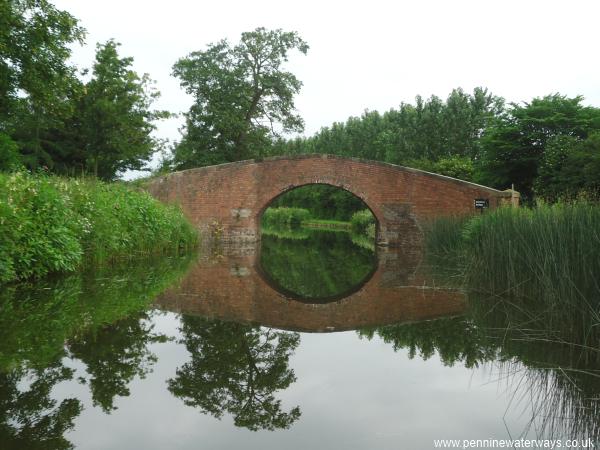 Renton's Bridge.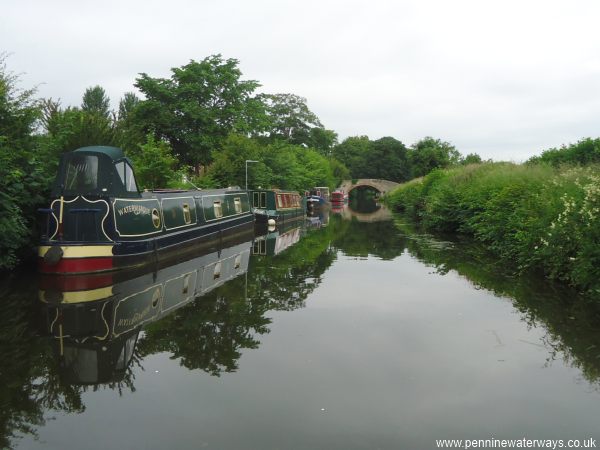 Looking towards Nicholson's Bridge with moorings of Ripon Motor Boat Club on the left.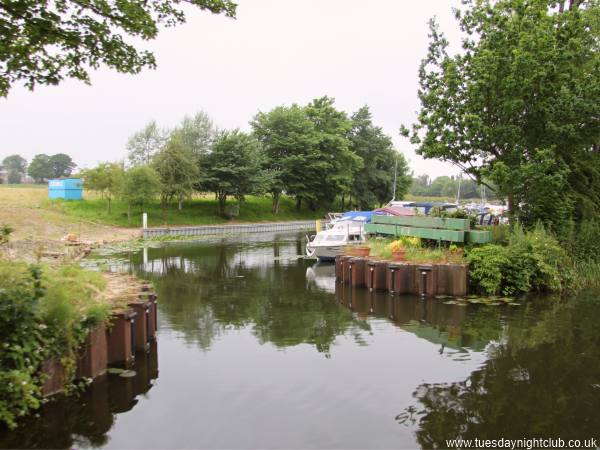 Entrance to Ripon Motor Boat Club marina.