Looking towards the wide winding hole south of Hall Lane, the northern end of the part of the Bolton arm still in water. This is likely to be the limit of navigation towards Bolton when the canal is restored. The aqueducts at Hall Lane and Darcy Lever have been demolished and the northern end of the canal into the centre of Bolton has been obliterated by the St Peter's Way road construction.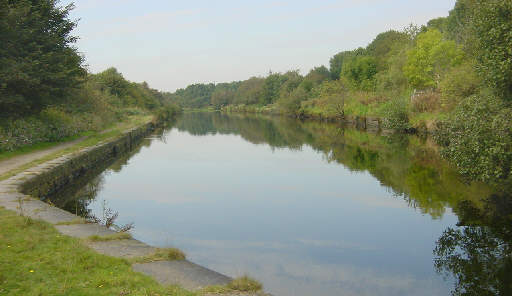 Looking north-west towards Hall Lane.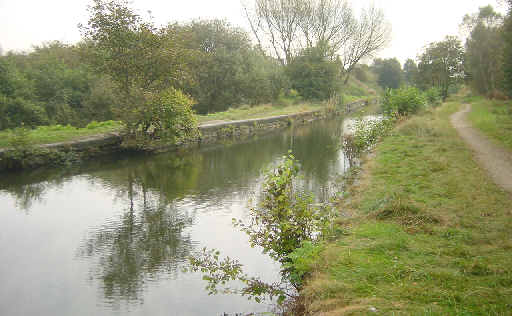 Looking south-east towards Nob End. The canal passes over an embankment across a shallow valley.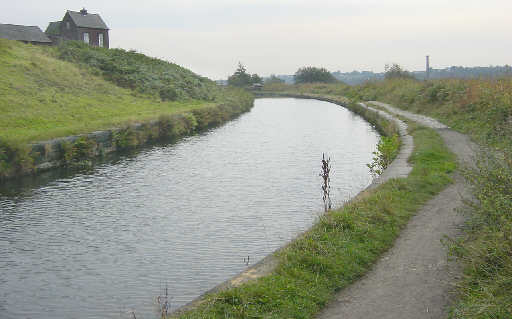 Looking towards Nob End.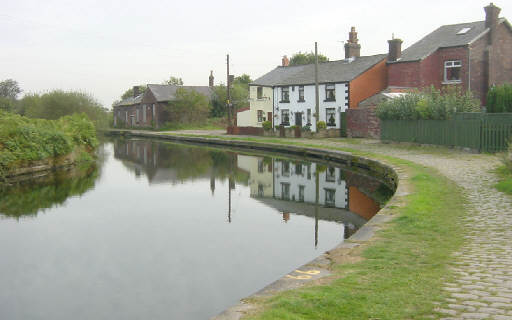 Nob End. The locks down to Prestolee Aqueduct are behind the building to the left of the picture.