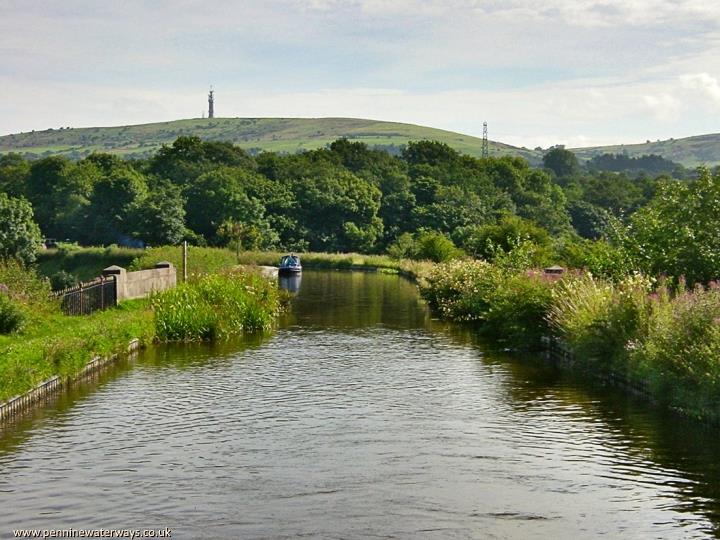 Looking back across Dane Aqueduct, with the tower at Sutton Common on the skyline.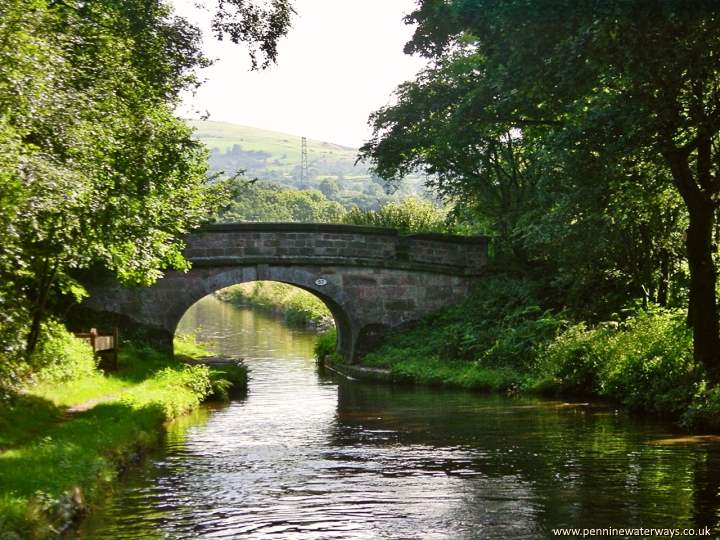 Old Driving Lane Bridge.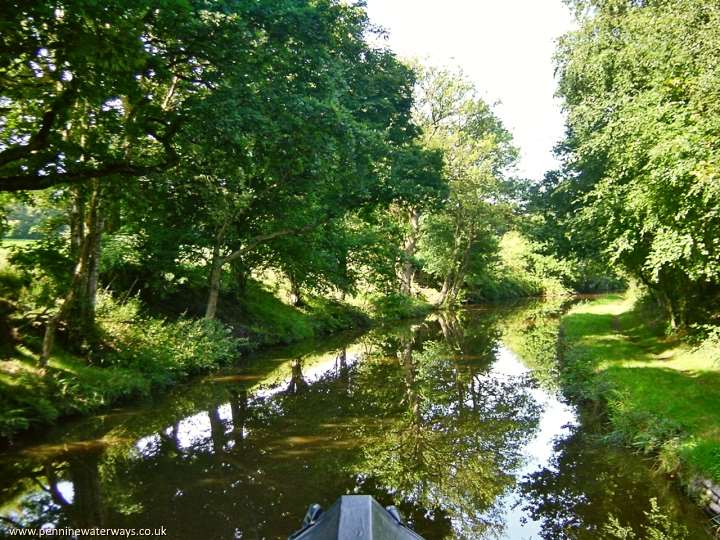 Trees line the bank near Old Driving Lane Bridge.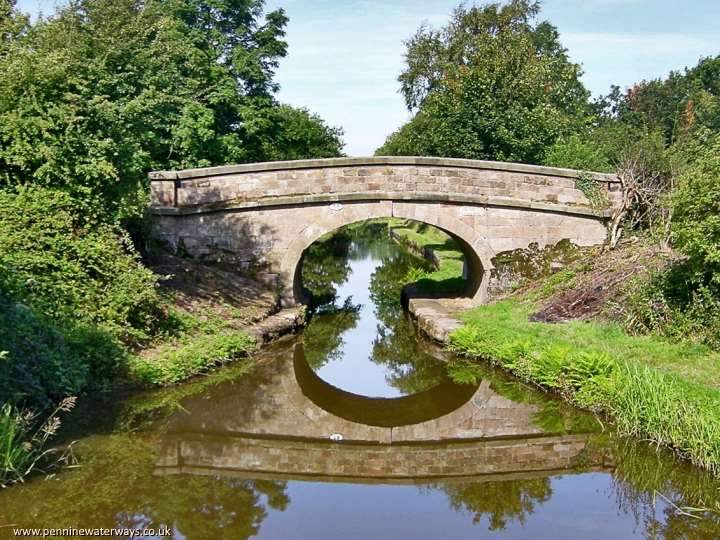 Wallworths Bridge.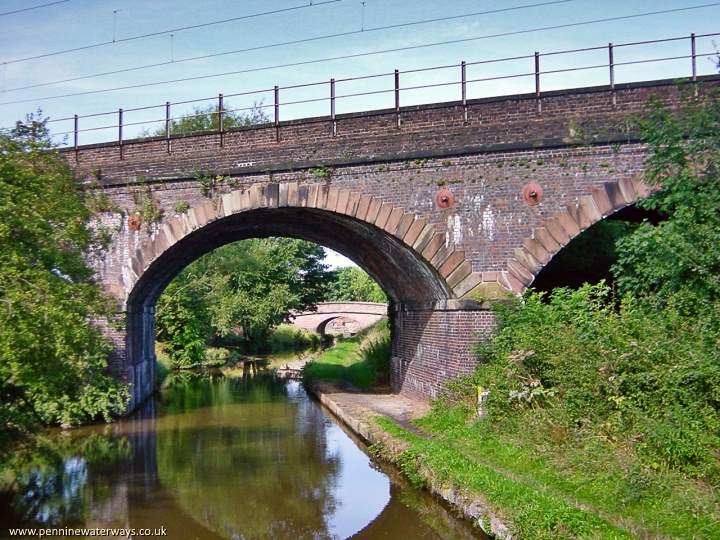 The west coast main line railway crosses the canal, with Stringers Bridge beyond.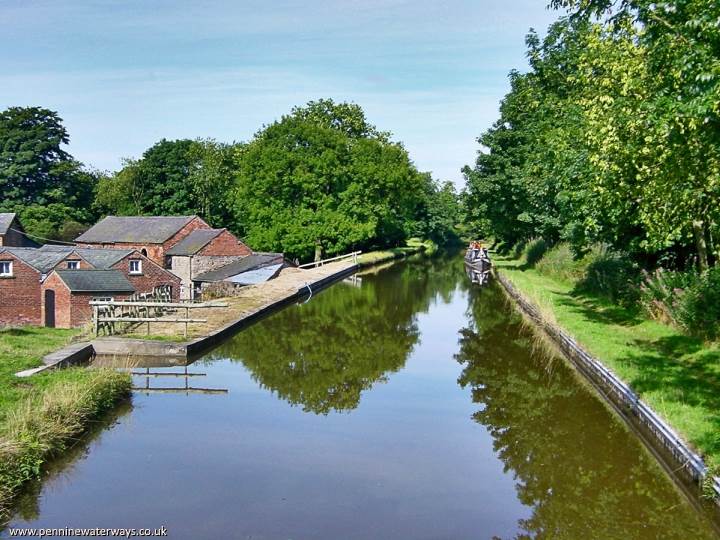 The canal passes along an embankment overlooking Crossley Hall Farm.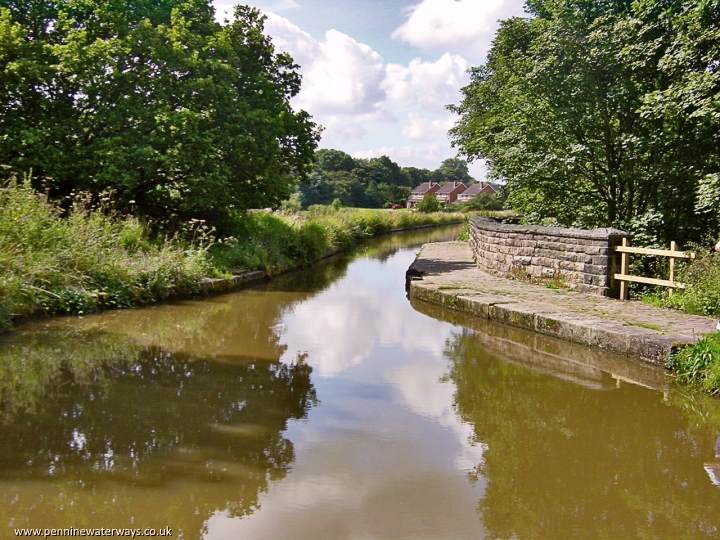 Near Porters Farm Bridge.is this aqueduct across the disused railway line to Biddulph.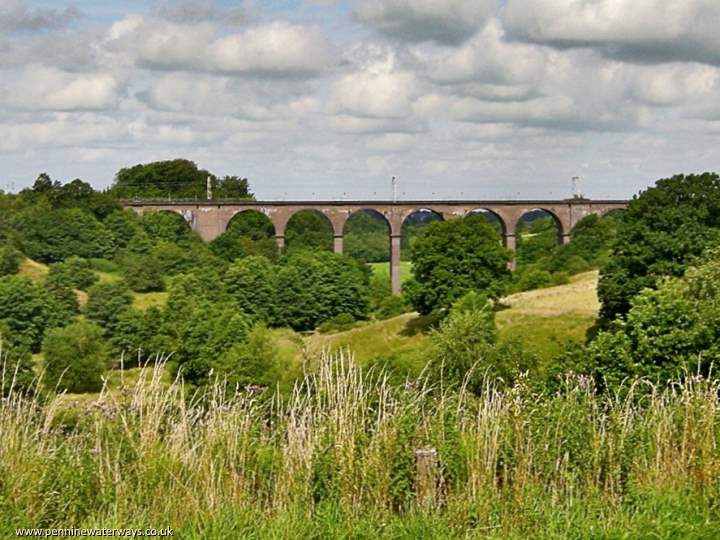 The North Staffordshire Railway from Macclesfield to Stoke seen from the canal as it crosses this fine viaduct.
Galley Bridge, a taller version of the standard bridge style for this canal, on the approach to Congleton.