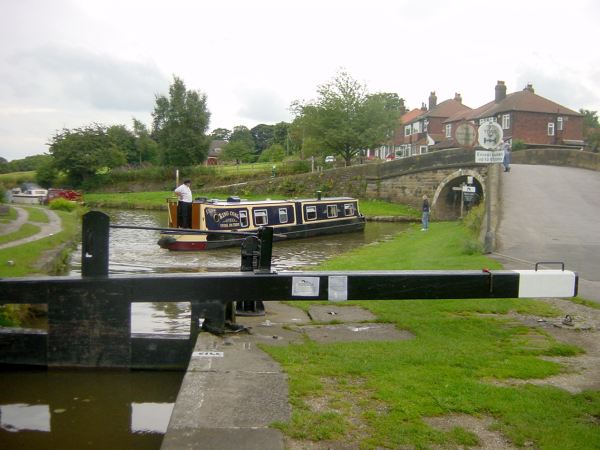 The junction with the Macclesfield Canal with the Peak Forest Canal, seen from Lock 16, the top lock, Marple.
Goyt Mill, Marple.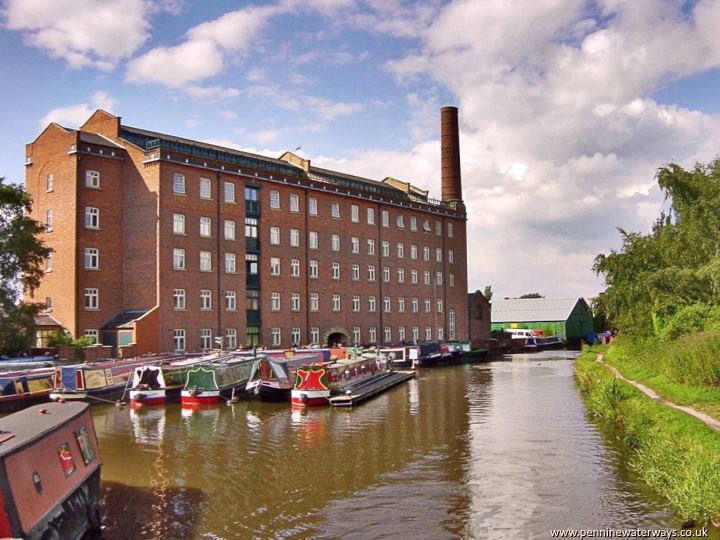 The Hovis Mill, Macclesfield, built in 1831.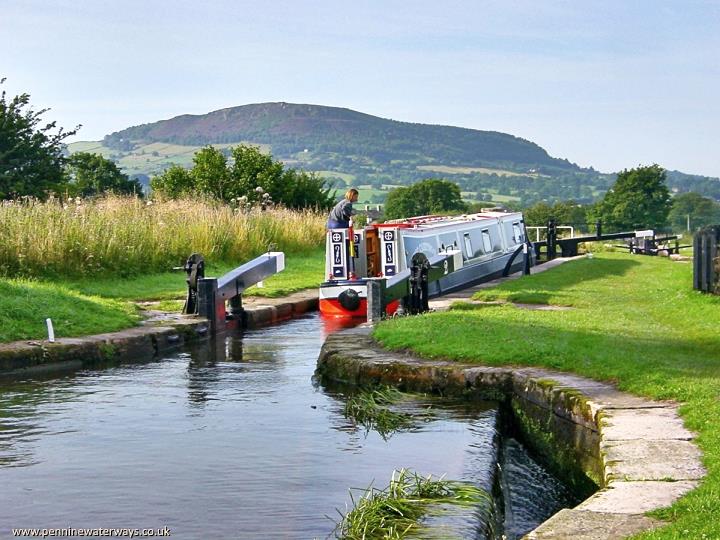 Lock 2 at Bosley, with The Cloud rising to 343 metres in the background.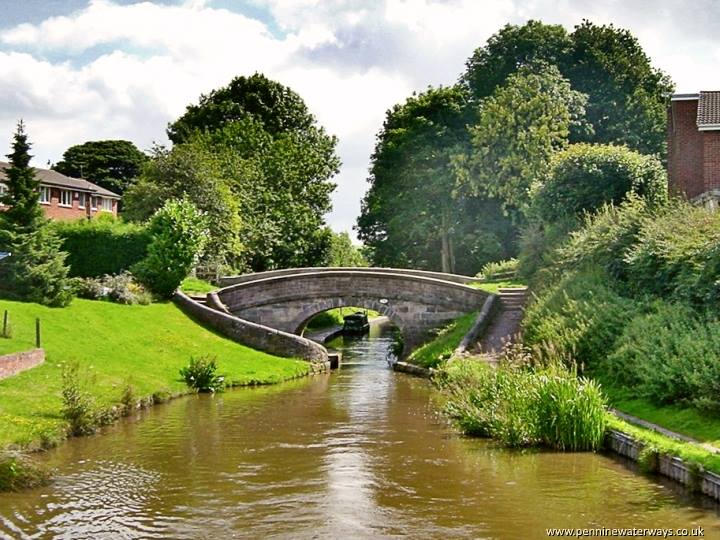 Morris Bridge, one of the Macclesfield Canal's "roving" or "snake" bridges.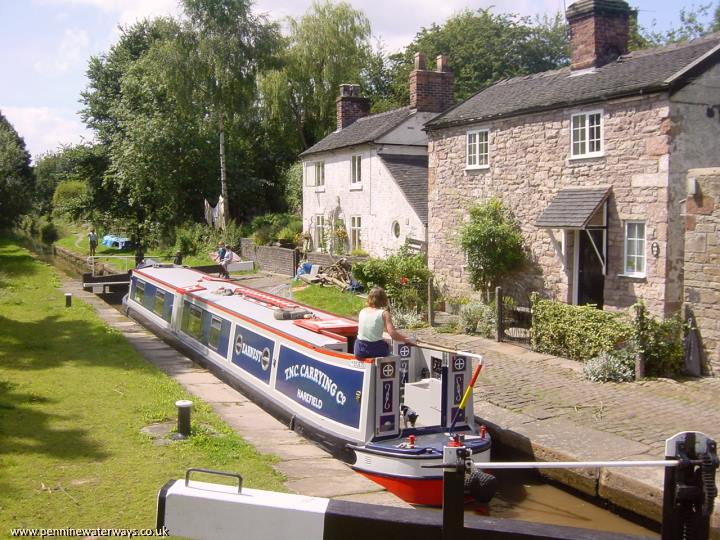 Hall Green Stop Lock originally marked the end of the Macclesfield Canal and the beginning of the Hall Green Branch of the Trent and Mersey Canal.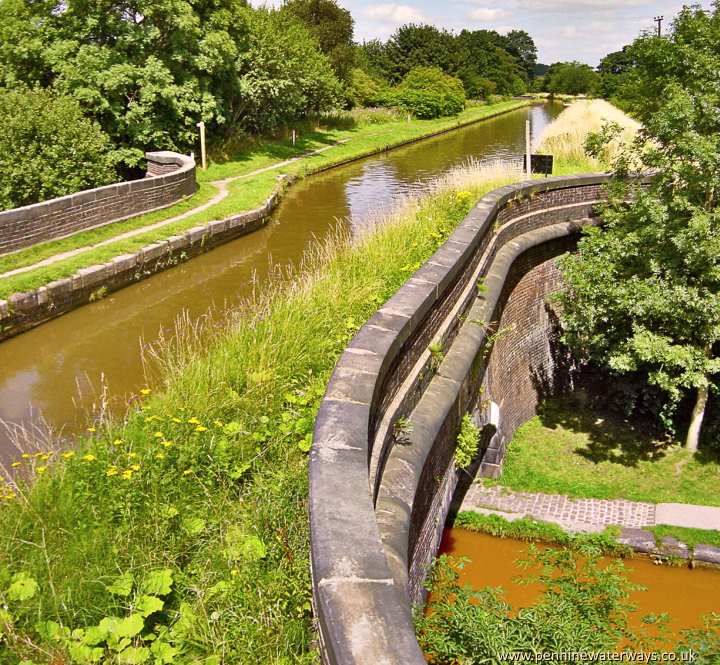 Poole Aqueduct at Red Bull, looking down from the Hall Green Branch onto the main line of the Trent and Mersey Canal.