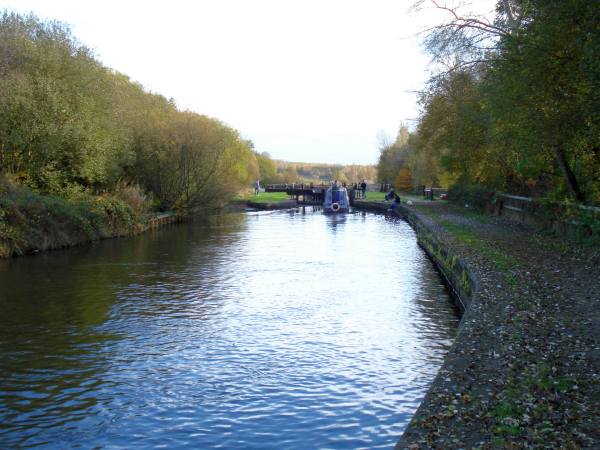 Around the curve is the lower lock at Poolstock.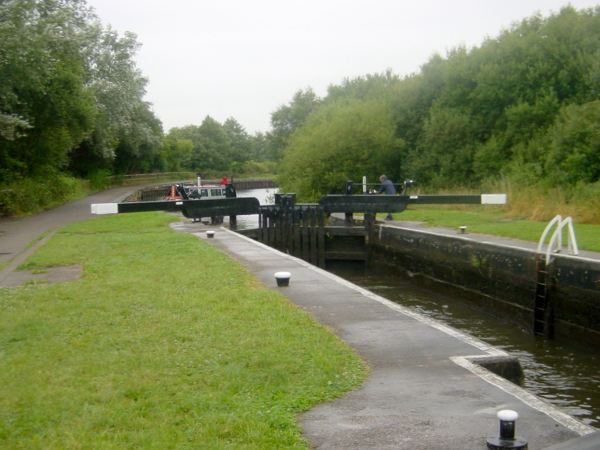 The lower of the two Poolstock Locks.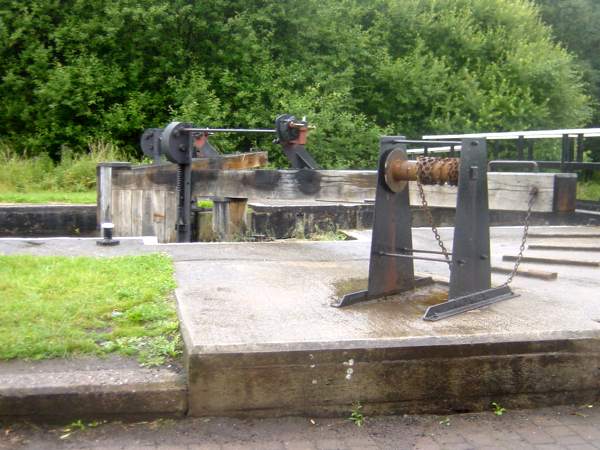 Chain-operated balance beams at the lower Poolstock Lock.
The canal leading away towards Leigh from Poolstock Locks.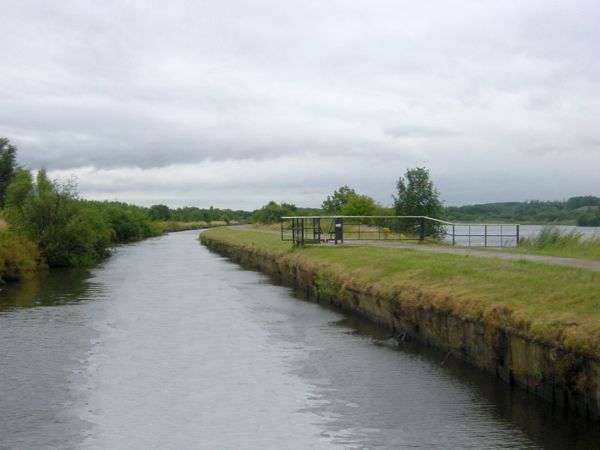 The canal then runs on an embankment across an area that sunk due to mining subsidence, forming Scotsman's Flash to the right and Pearson's Flash off to the left.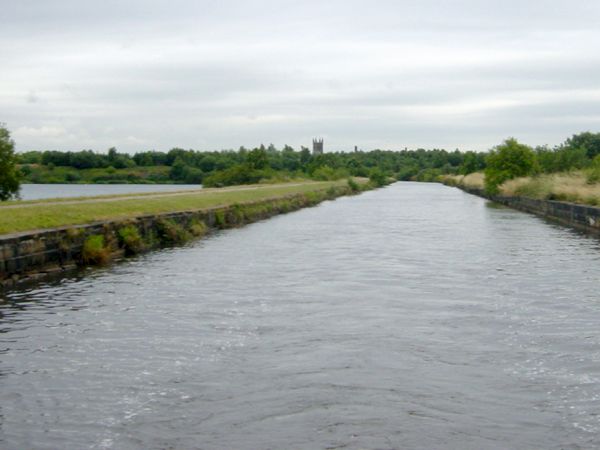 Looking back towards Poolstock Church with Scotsman's Flash on the left.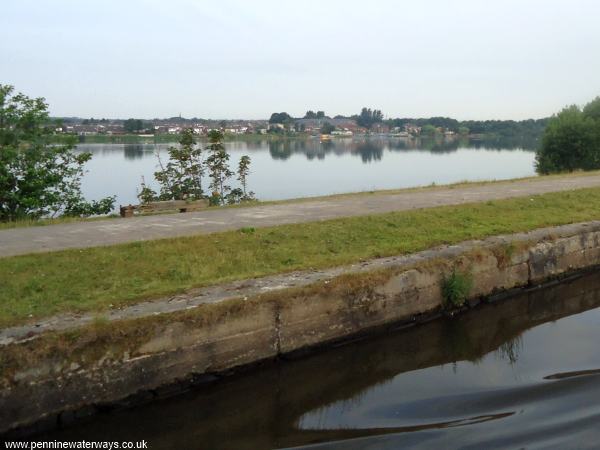 Scotsman's Flash from the canal.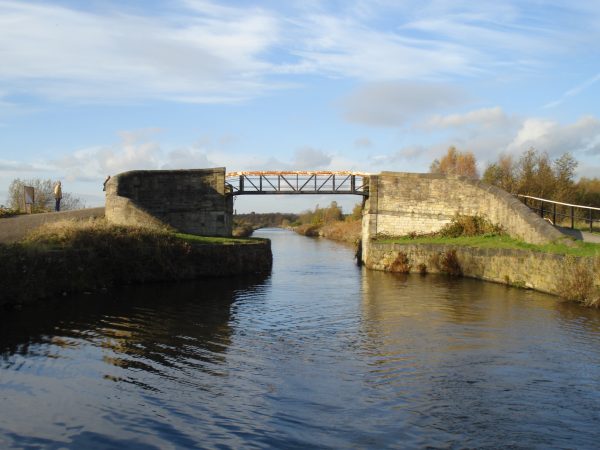 Moss Bridge at the south-east corner of Scotsman's Flash. This is a 'changeline' or 'turn-over' bridge where the towpath changes sides, designed so that horses towing boats did not need to have the towropes detached.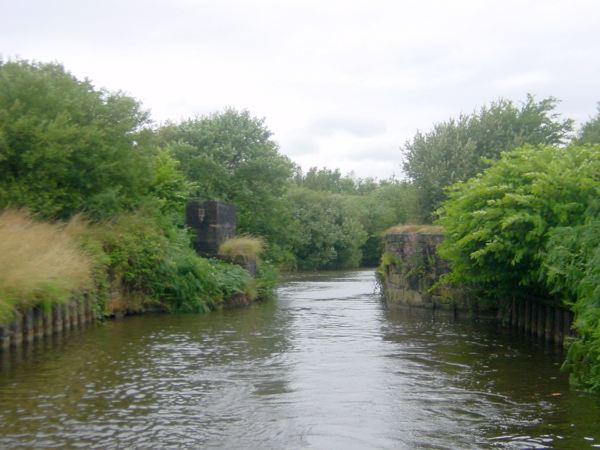 The canal passes the remains of an old bridge.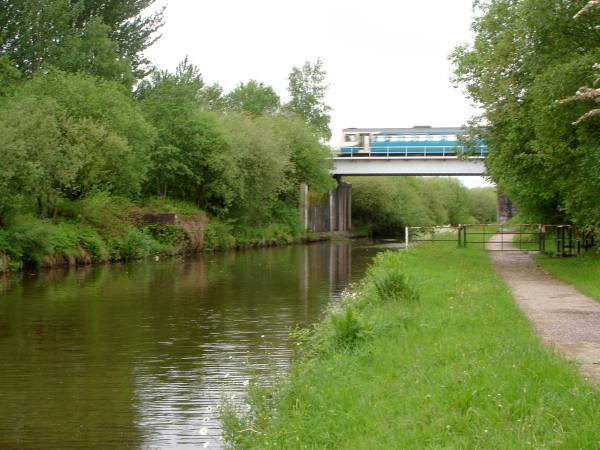 The Wigan to St Helens railway crosses the canal.