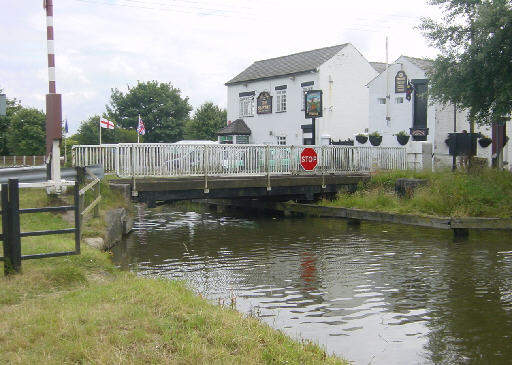 Crabtree Swing Bridge and the Slipway pub.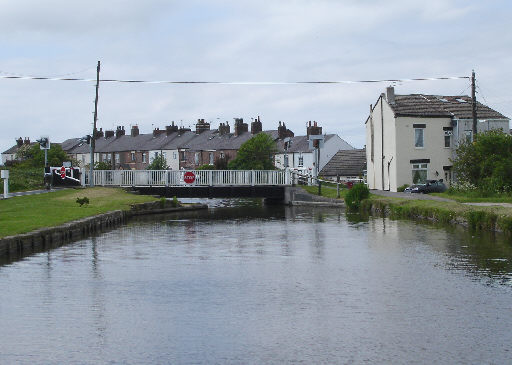 New Lane Swing Bridge. The Farmers Arms pub is canalside on the left.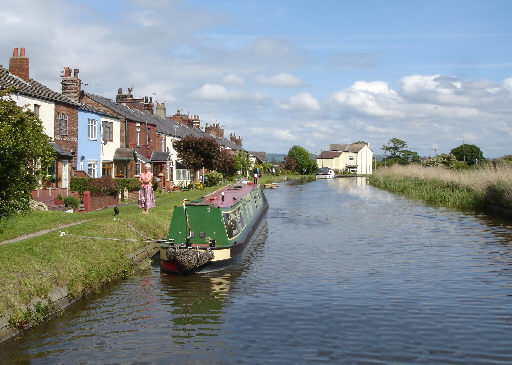 Canalside cottages near New Lane Swing Bridge.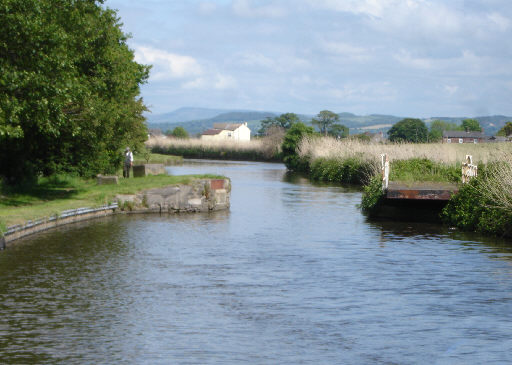 Looking back across the flat landscape from Great Score swing bridge, there is a glimpse of the distant Pennine hills.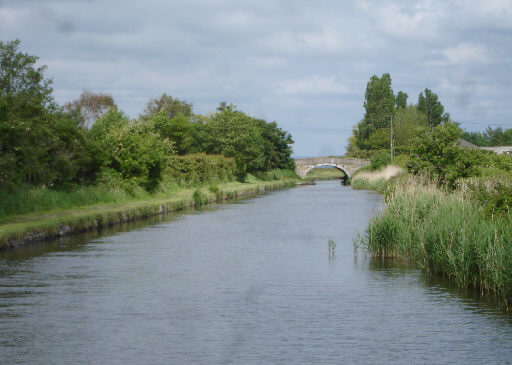 Martin Lane Bridge. The Martin Inn is 100 yards north along Martin Lane, on the corner of Mescar Lane.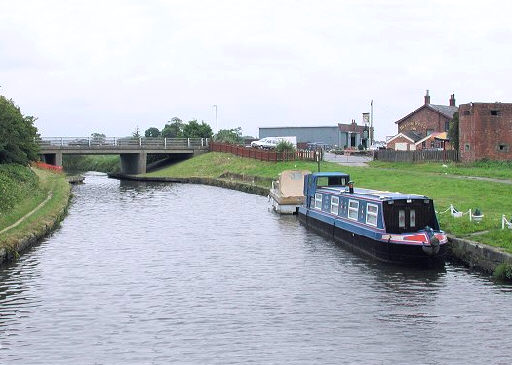 Heatons Bridge, with the Heatons Bridge Inn on the right. Notice the multi-storey wartime "pill box" next to the pub. Photo: Neil Arlidge.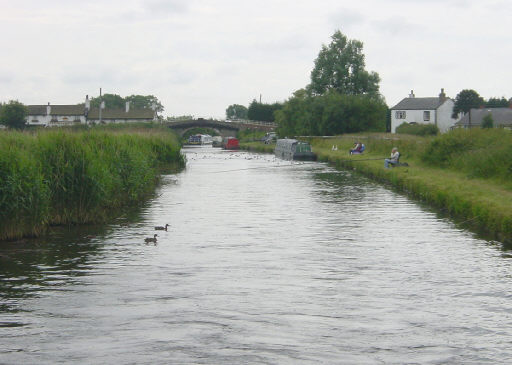 Halsall Warehouse Bridge, with the Sarecen's Head pub to the left, behind the bridge.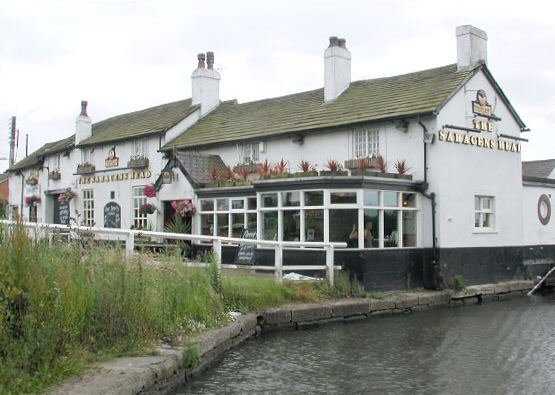 The Sarecen's Head pub next to Halsall Warehouse Bridge. Photo: Neil Arlidge.