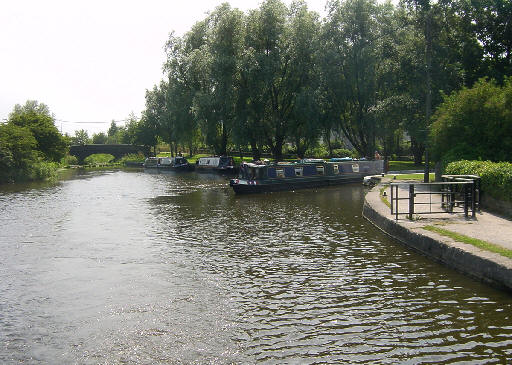 A boat emerges from Wigan Top Lock on the right. The canal takes a sharp change of direction here, as the planned line of the Lancaster Canal went straight on, through Monk Hall Bridge. Only a short, partly dried-up section exists beyond the bridge. It had been originally planned for the Lancaster Canal to continue here to Westhoughton and Salford. In 1864, the Leeds and Liverpool Canal took over the section of the Lancaster Canal from Wigan Top Lock to Johnsons Hillock.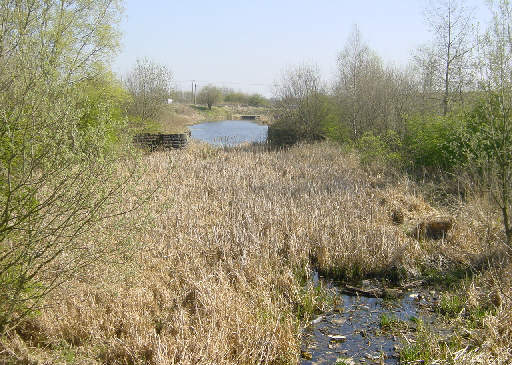 The section of the former Lancaster Canal beyond Monk Hall Bridge.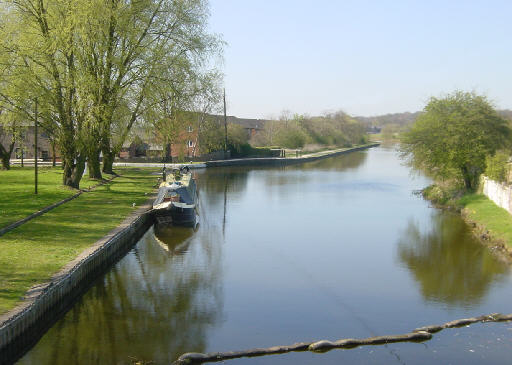 Looking from Monk Hall Bridge, with the canal from Johnsons Hillock and Blackburn straight ahead and Wigan Top Lock to the left.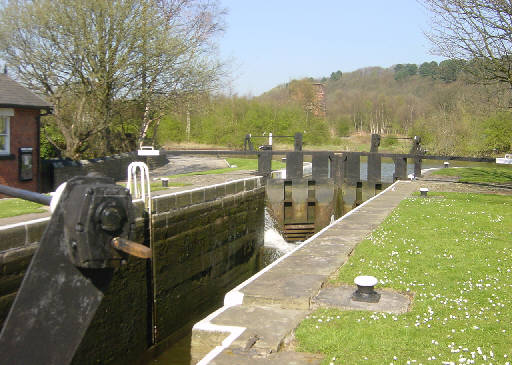 Wigan Top Lock, with the canal turning sharp left to Johnsons Hillock.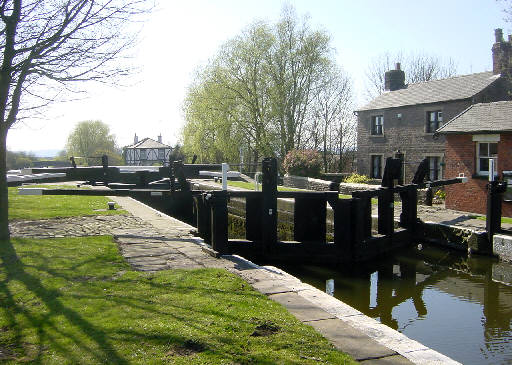 Wigan Top Lock, looking towards Wigan, with the Kirkless Hall pub in the background. The canal descends 200 feet through 21 locks in the next two miles to the junction of the Leigh Branch, with a further two locks before Wigan Pier is reached.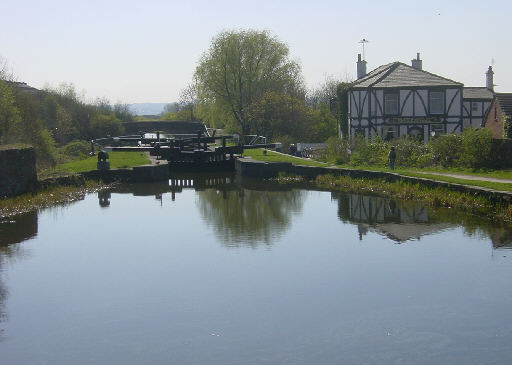 The Kirkless Hall pub near Lock 66.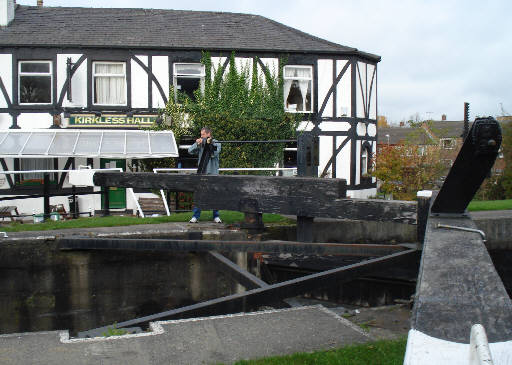 The Kirkless Hall pub alongside Lock 66.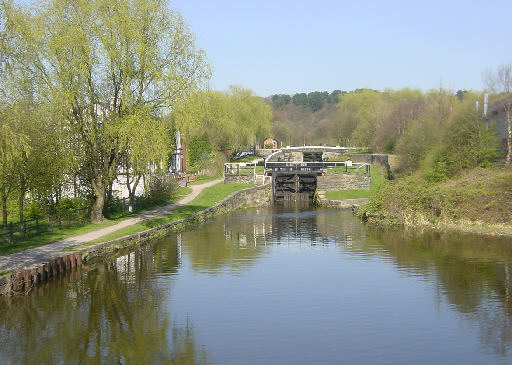 The Kirkless Hall pub (left) and Lock 66.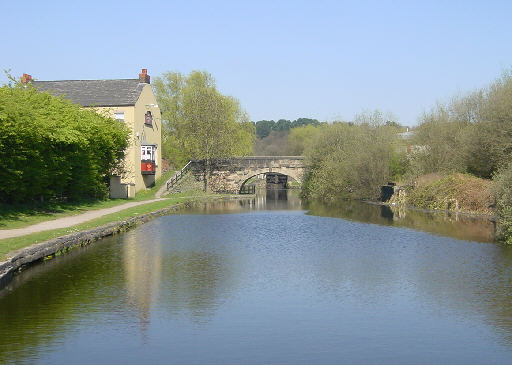 The Commercial Inn alongside Cale Lane Bridge.