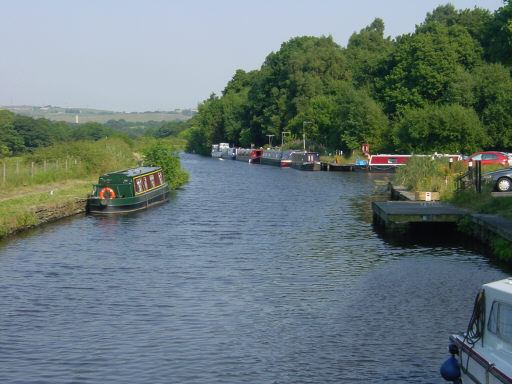 Moorings at Riley Green.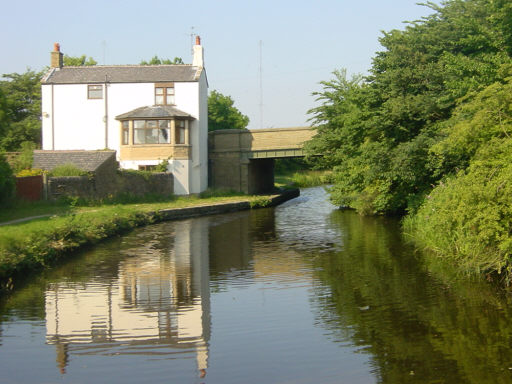 Riley Green Bridge.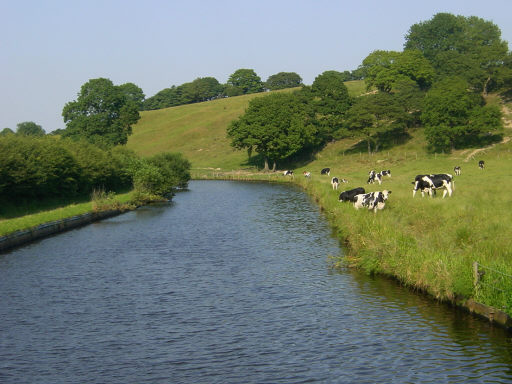 Rolling hills near Riley Green.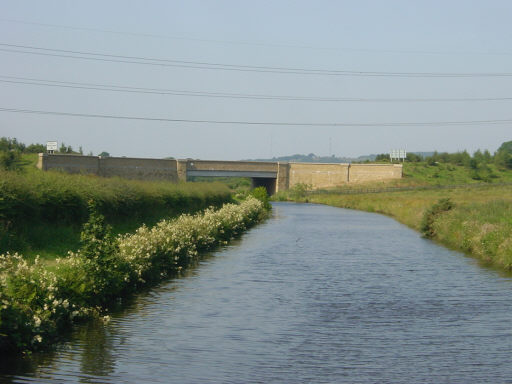 Shortly after Riley Green the tranquility of the canal is intruded upon by the M65 motorway, crossing here at Brimmicroft Bridge.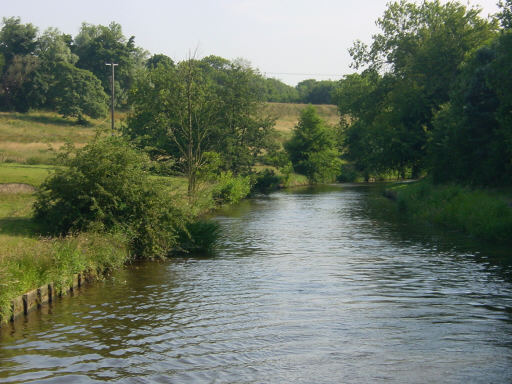 After Ollerton Fold, the canal follows the wooded valley of the Whave's Brook.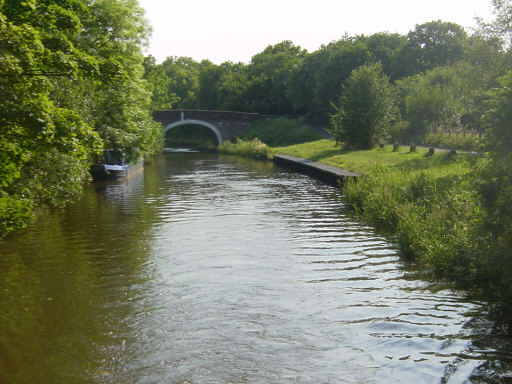 A picturesque mooring at Withnell Fold.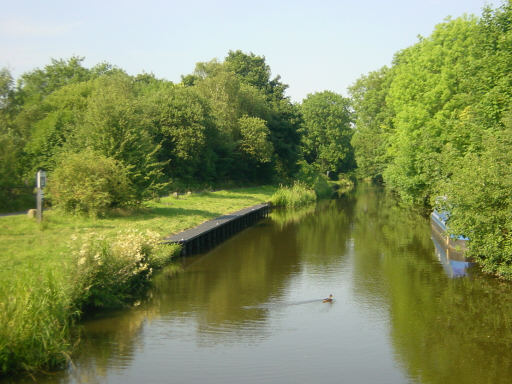 Withnell Fold mooring.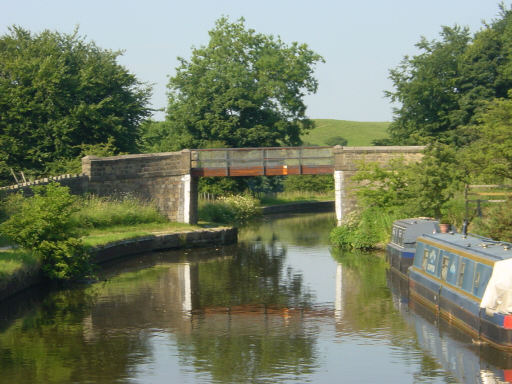 Simpson Fold Bridge, near Wheelton.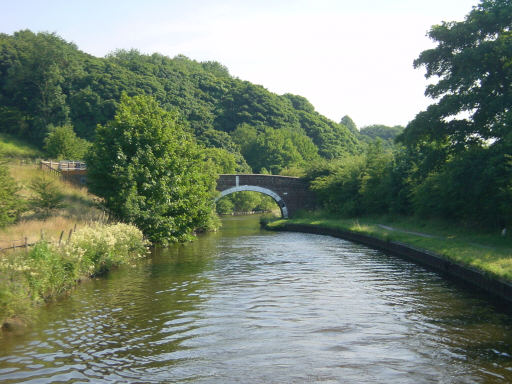 Whins Bridge, near Wheelton.