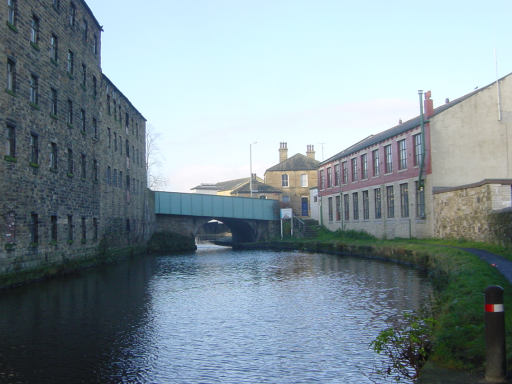 Manchester Road Bridge, approaching the "Weavers' Triangle" area of Burnley.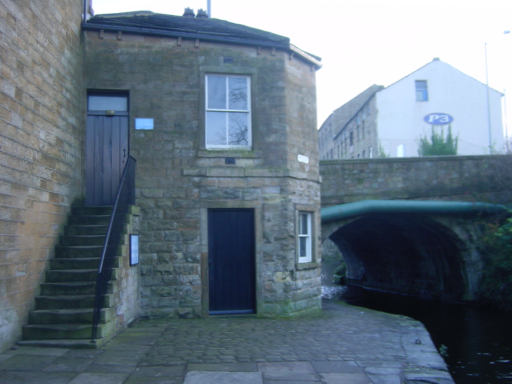 Adjoining Manchester Road Bridge is this Leeds and Liverpool Canal Company Toll House.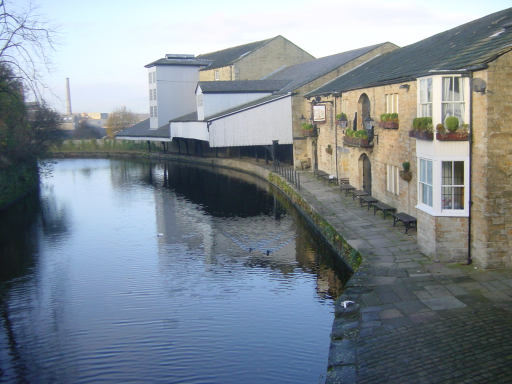 On Burnley Wharf, west of Manchester Road, can be seen the preserved warehouse, wharf and former wharfmaster's house, which contains the Weavers' Triangle Visitor Centre. This area of Burnley is known as the Weavers' Triangle because of the large number of building still existing that are from the town's heyday as a cotton weaving centre.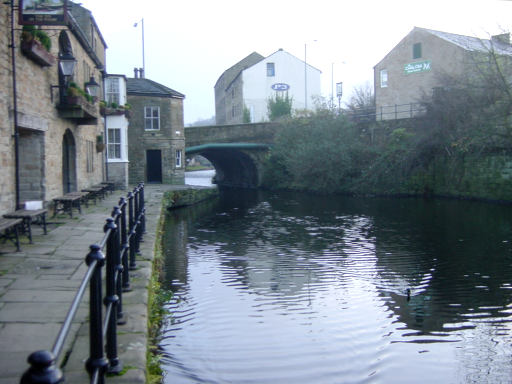 Burnley Wharf.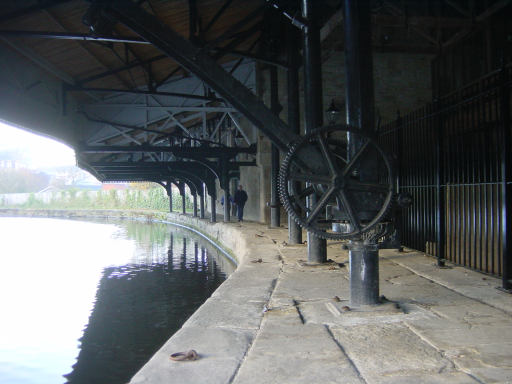 Remains of a crane at the former canal warehouse on Burnley Wharf.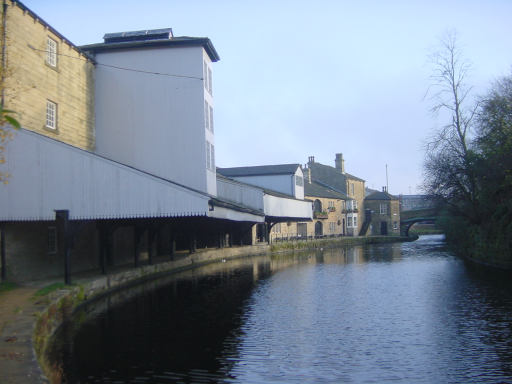 Looking back to Burnley Wharf, with the Wharfmaster's House, Toll House and Manchester Road Bridge.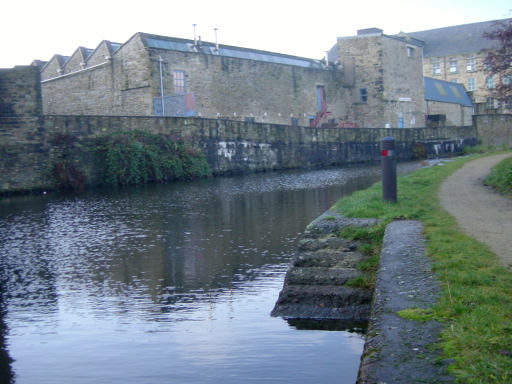 A few yards west is this horse ramp. In the days when boats were pulled by boat horses, if a horse fell into the water, it would be led along the canal to this ramp, where it could easily climb out.