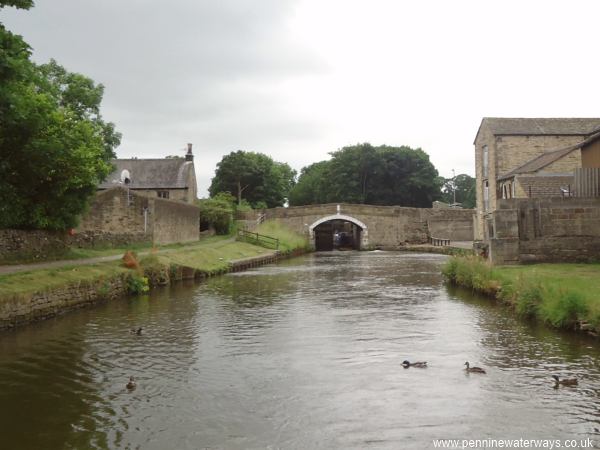 Approaching Eshton Road Bridge and Lock, Gargrave.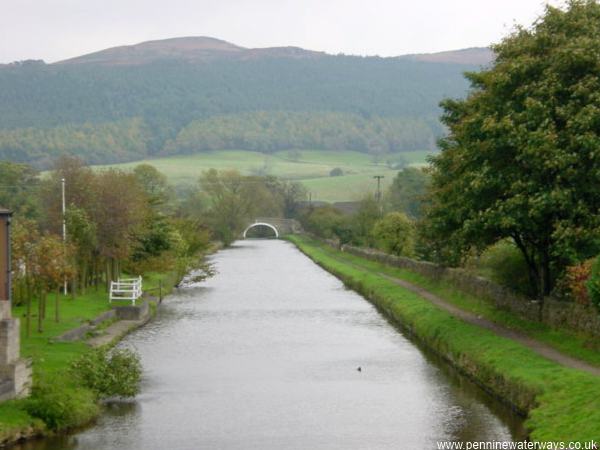 Looking east from Eshton Road Bridge, just north of the village centre of Gargrave. Ray Bridge is in the distance, with Crag Wood and Flasby Fell behind.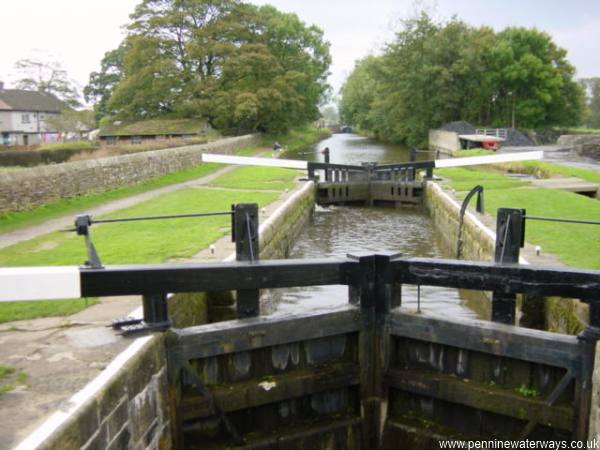 Eshton Road Lock, no.31, at Gargrave, looking west.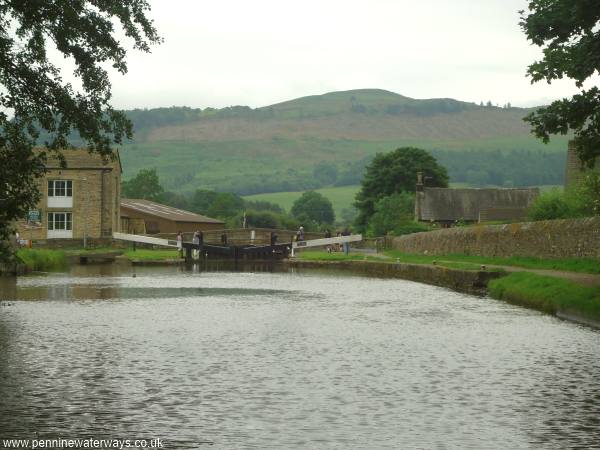 Looking back to Eshton Road Lock, with the summit of Sharp Haw on Flasby Fell in the background.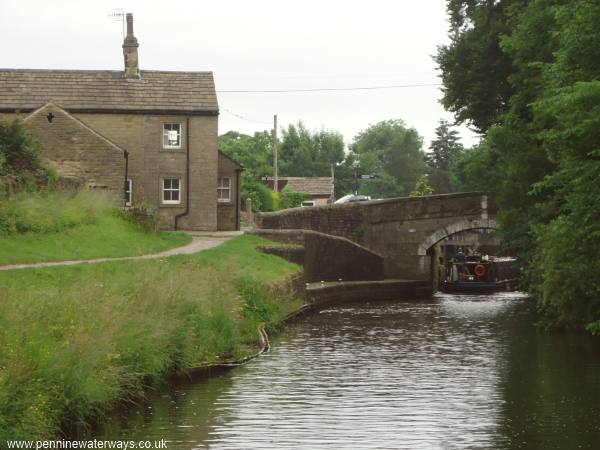 Higherland Bridge, carrying Mark House Lane out of Gargrave.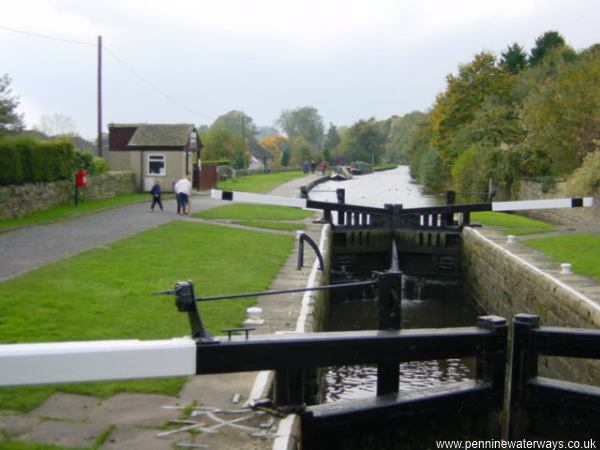 Higherland Bridge Lock, looking west.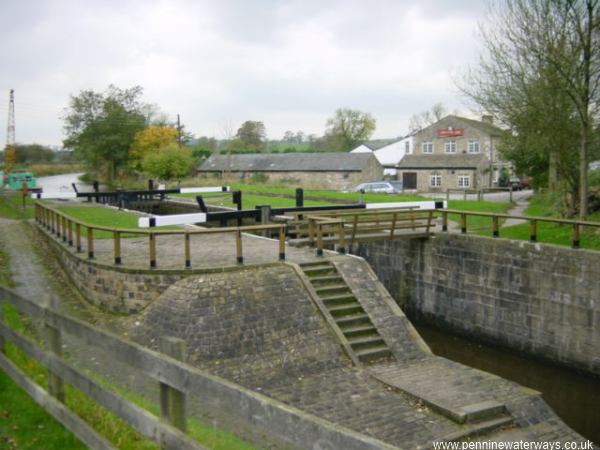 Anchor Lock, alongside the A65.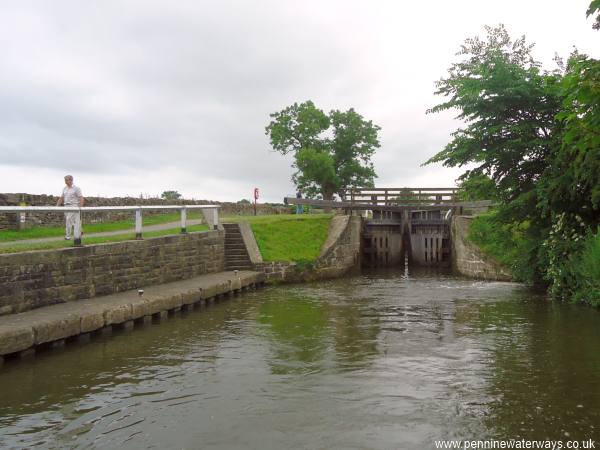 Scarland Lock, no. 34.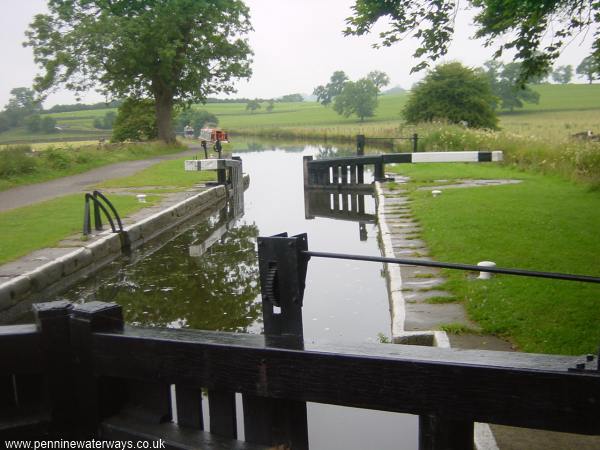 Scarland Lock.
Stegneck Lock, with the Skipton to Settle railway crossing the bridge beyond.