<! -- Page Content -->


These pictures taken on May 28th 2001.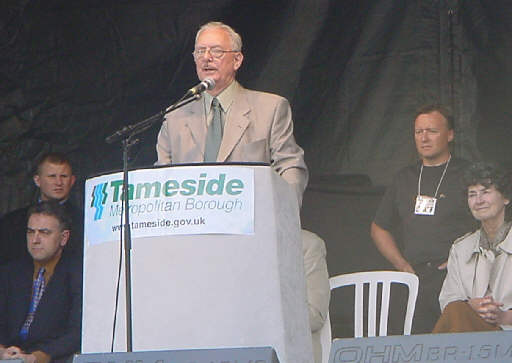 Councillor Roy Oldham, leader of Tameside Council and chairman of the Huddersfield Canal Company, welcomes the huge crowds to Armentieres Square and introduces the official opening ceremony. Stalybridge Town Centre Manager, Rick Malone, seated on the left, has played a key role in bringing about the enormously successful Renaissance Festival.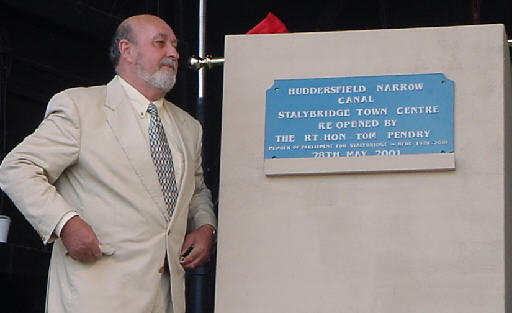 Retiring MP Tom Pendry officially opens the stretch of restored canal through Stalybridge and unveils the commemorative plaque. Mr Pendry has been MP for Stalybridge and Hyde for more than 30 years.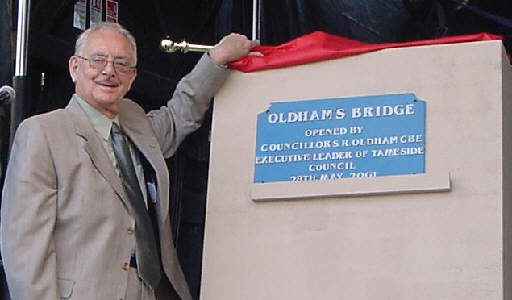 Councillor Roy Oldham unveils a plaque which will be fitted to the new canal bridge in Armentieres Square. The bridge is being named Oldham's Bridge in recognition of the work Councillor Oldham has put in to secure many millions of pounds for the canal restoration and the regeneration of Stalybridge.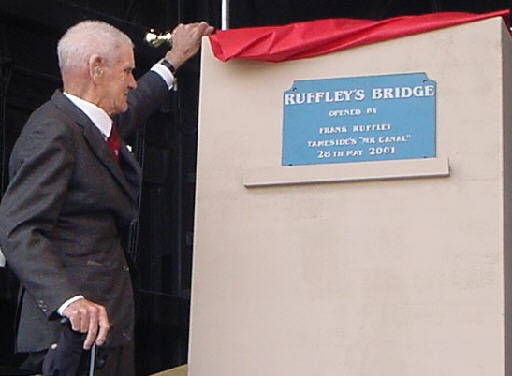 The new bridge in Back Melbourne Street is being named Ruffley's Bridge in honour of 83 year old Frank Ruffley, who has devoted 30 years to the restoration of the canals in Tameside. Mr Ruffley proudly unveils the plaque that will go on the bridge..


The new Mayor of Tameside, Stephen Poole, with some of the official guests at the opening ceremony.

Click here to see photographs of the Renaissance Festival around the canal in Stalybridge.

Click here to see pictures of the restoration work on the Huddersfield Narrow Canal.

Click here to take a Virtual Trip along the whole Huddersfield Narrow Canal.