At Holme Mill bridge, a little to the west of Golcar Aqueduct, a new bridge had to be constructed to replace the original swing bridge, which was no longer functional. A temporary roadway was built across the canal a few yards to the west, while the new bridge was built, to maintain access to the mills.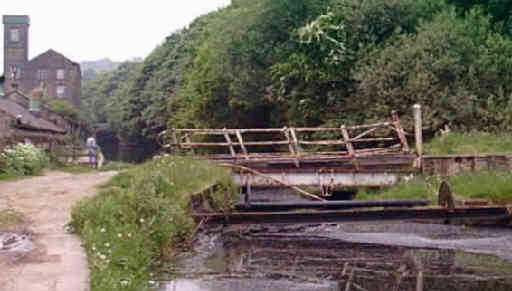 The old swing bridge at Holme Mill before work began.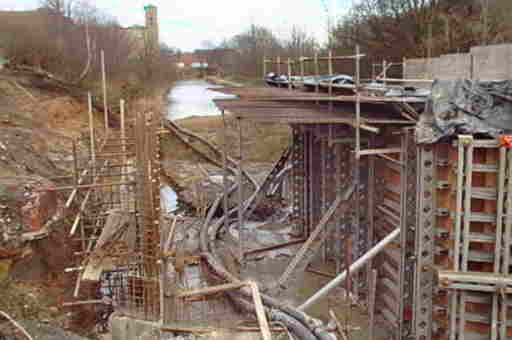 Looking east at Holme Mill to the construction of the replacement bridge. The new bridge, in order to allow boats to pass below, is higher than the old swing bridge, which was at towpath level.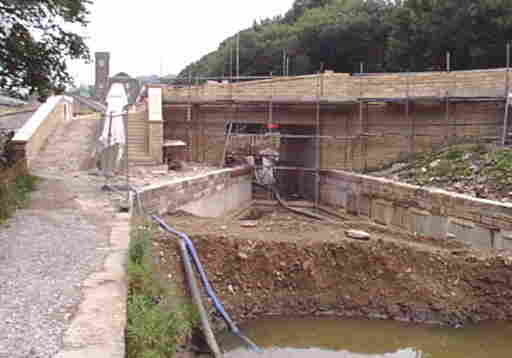 Looking west as construction nears completion.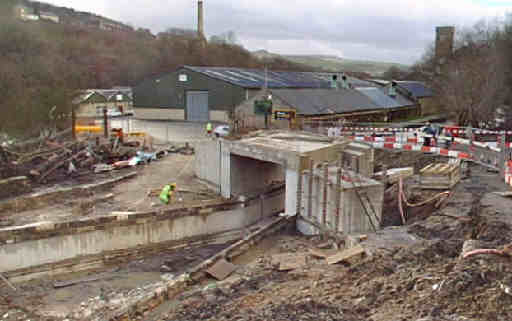 Looking westwards towards the bridge at an earlier stage. A box-culvert tunnel had been constructed. Wing walls and approaching ramps are now needed.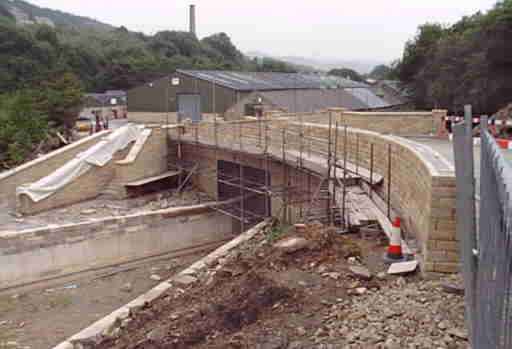 Looking westwards towards Holme Mill Bridge. Steps up from the towpath have now been constructed. The approaches to the bridge have being built up. The walls are being clad with stone. The road has now been diverted across the bridge and the temporary roadway removed.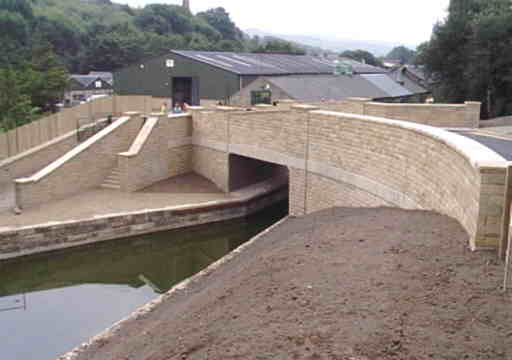 Looking westwards towards completed Holme Mill Bridge.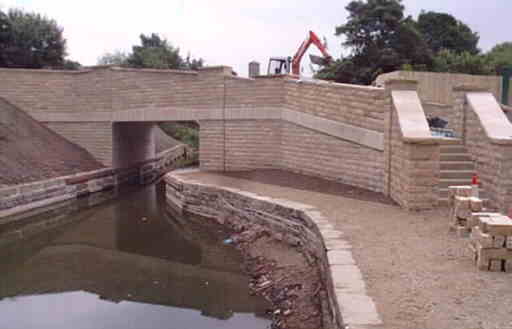 Looking eastwards from the towpath. The wash walls have been clad with stone above the waterline and the towpath has been edged with coping stones.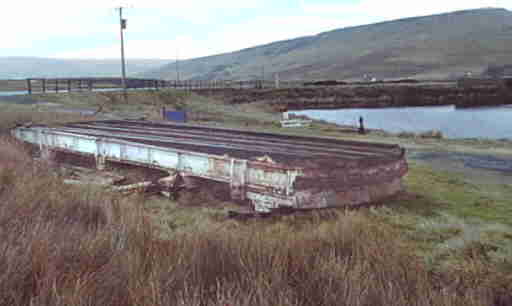 The original Holme Mill bridge was removed from the site and is seen here resting alongside Redbrook Reservoir at Standedge.