<! -- Page Content -->


Half a mile east of Slaithwaite is Lees Mill Bridge. The original swing bridge had been replaced by a fixed bridge at towpath level. This was replaced by a navigable box culvert bridge. A temporary roadway was constructed across the canal 50 metres to the west while work took place.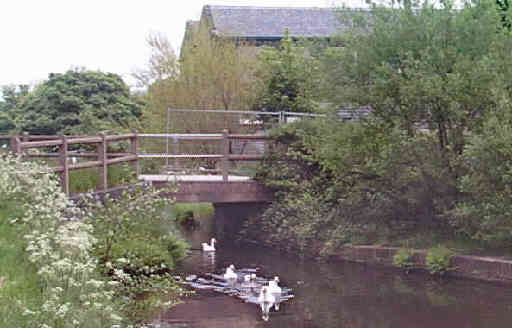 The fixed bridge at Lees Mill before work started.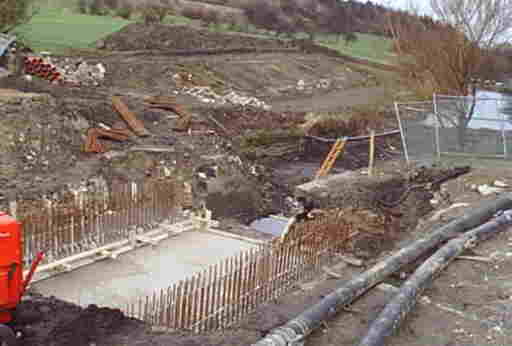 The iron reinforcements for the concrete structure are being built up. A thick concrete base has been laid. Stonework from the original bridge sides can be seen.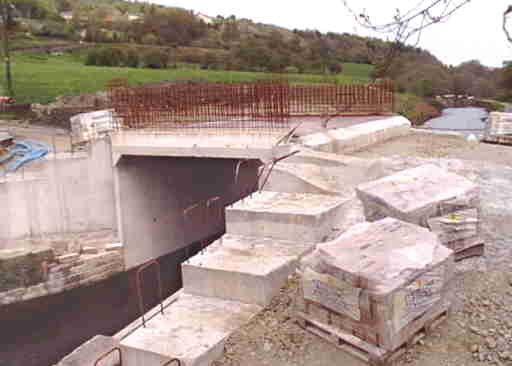 The concrete sides and roof of the bridge have been constructed. Retaining walls are being built leading from the bridge.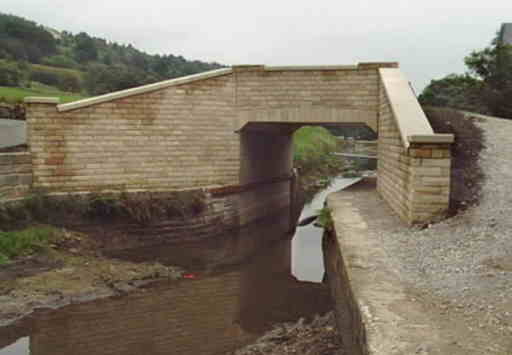 The completed Lees Mill bridge looking east. The concrete walls have been clad with stone.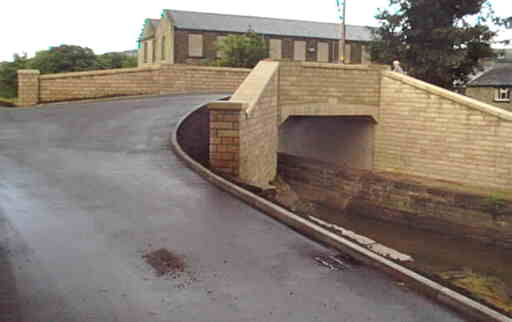 The roadway across the bridge has been laid. Parapets have been constructed and the bridge sides clad with stone.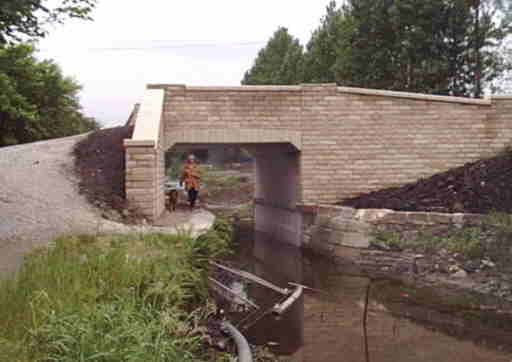 Lees Mill bridge looking west.